In this post, we share some of the Best Blogs for Women, which share amazing posts related to fashion, health, finance, cooking, workout, and many more that women look for.
Do you want to stay inspired as you work towards your life goals?
Truth be told, Life is hard for women, and it's natural to get demotivated when faced with challenges in your personal and professional life.
Everybody needs guidance and support, and who better to ask for advice than a woman?
Therefore, we've created this list of the best blogs for women to follow. Whether you're a woman who recently graduated from college and is working or in your 50s, these blogs are the perfect place to find advice to look good, live better, and earn more money.
25 Best Blogs For Women
Gwyneth Paltrow launched Goop in 2008 as a hobby, and over time it has become one of the top blogs for women today.
What started as a kitchen newsletter has expanded its eCommerce into Goop beauty, Goop wellness, and Goop fashion.
Besides that, Goop has a blog and a podcast wherein you can hear conversations between Gwyneth and well-known personalities like Oprah Winfrey, Joe Dispenza, and many more. Goop aims to bring a noticeable change to the world through its content.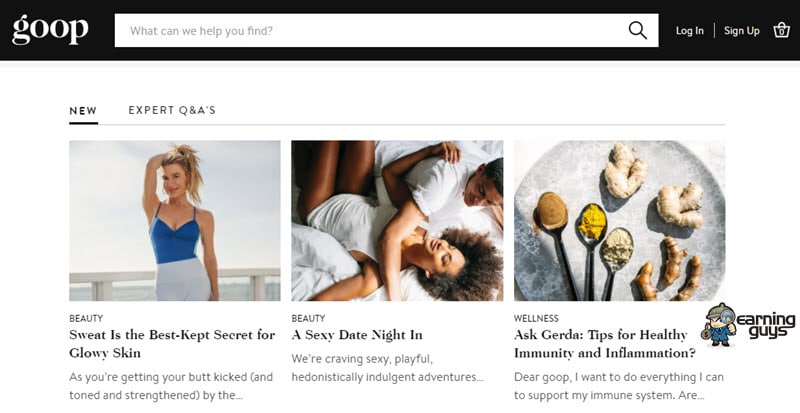 The Pioneer Woman is one of the most inspirational blogs for women. This 15+ years old blog was founded by Ree as a hobby, but it has turned into something much greater with time.
Ree mainly posted food recipes back then, but now it has everything relating to the lifestyle niche. You will find blog posts on home decor, DIY, and, of course, cooking.
The Pioneer Woman also has an eCommerce store selling products related to their niche.
The Everygirl is the jack of all trades regarding providing the content. Herein, they cover all the major topics like entertainment, home, finance, beauty, and relationships.
Their content is well-researched and formulated in a way that everybody understands.
In the last decade, The Everygirl has emerged as an internationally recognized online media sensation, captivating countless women worldwide with its unparalleled content. Through its meticulously crafted articles, extensive career spotlights, relatable personal narratives, and practical step-by-step manuals, The Everygirl sparks a fire within women. It is a perfect blog for women, encouraging them to embrace a balanced, prosperous, and fashion-forward lifestyle.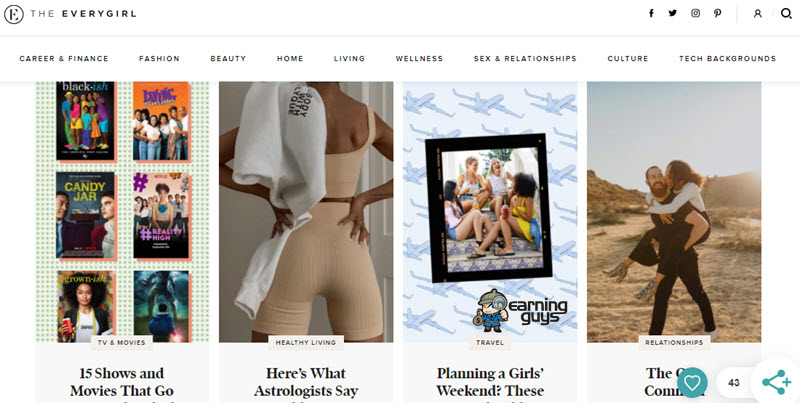 Huda Beauty is an eCommerce store selling beauty, makeup, and fragrance products.
They have a blog sharing current beauty trends, tips, and how-tos regarding their products.
But that isn't all! Besides providing great value to its visitors, Huda Beauty also offers them VIP- tiers in which you can choose to become a VIP member. The more you spend on their site, the more VIP points you'll earn. These points can further be used to avail discounts on your next purchase.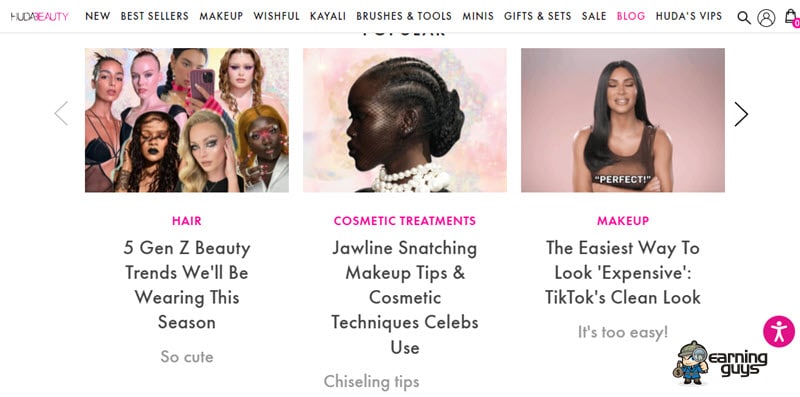 TheFashionSpot can be a great source of inspiration for female fashion bloggers and influencers.
This blog primarily covers style, beauty, and current celebrity fashion trends. It's a perfect news source for someone who wants a quick summary of what their favorite celeb was wearing at an event or award show. Their content is short and to the point.
Besides the blog, they also have a shop where you can buy products related to clothing, fragrance, makeup, and essential accessories.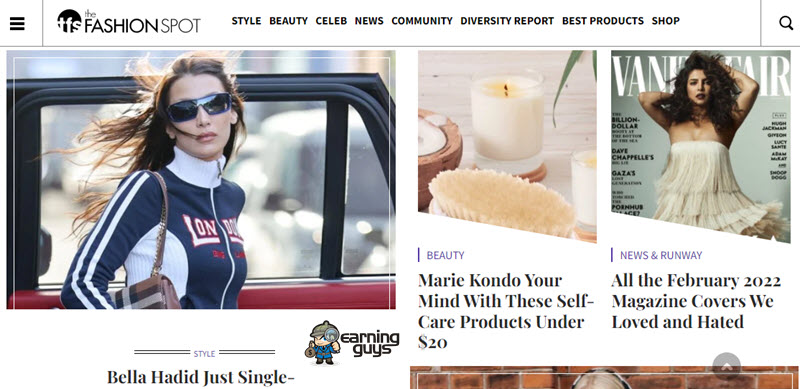 Amo Mama is a news-entertainment blog. It mainly gathers stories from worldwide and shares them on its blog for people to read.
This women's blog contains news about celebrities, business, politics, and personal life. It can be a great way to catch up on what is happening worldwide while sipping your morning coffee.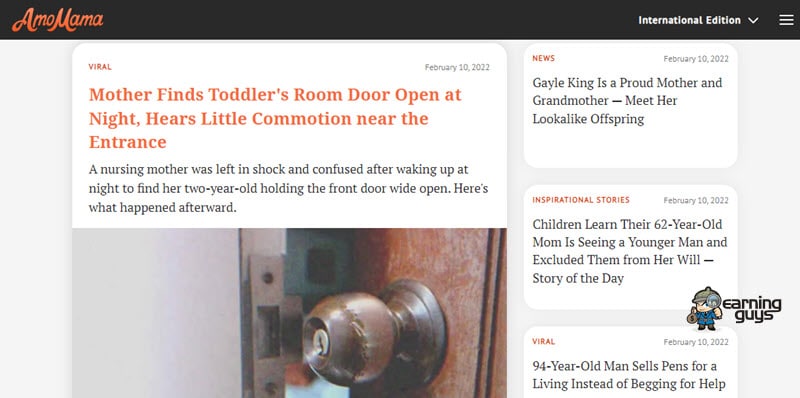 Founded in 2011, HelloGiggles is undoubtedly one of the most amazing blogs for women. It has all the key lessons and practical advice in this blog for women you need to manage your money, career, personal style, and relationships.
They keep their content very light-hearted and easy to read. Over the years, HelloGiggles has established itself as a positive online community where you can learn about important issues in women's lives, irrespective of their generation.

We can't be talking about the top female bloggers and not mention Joanna Goddard, the founder of "A Cup of Jo."
It is one of the most popular blogs, with over 5 million page views monthly. Moreover, it has been featured on Forbes under "Top 10 Best Blogs for Women."
Herein, you'll find everything from the Dos and Don'ts of fashion to how to form better relations. In other words, through her blog, Joanna has successfully created a platform to share her experiences and life lessons with you.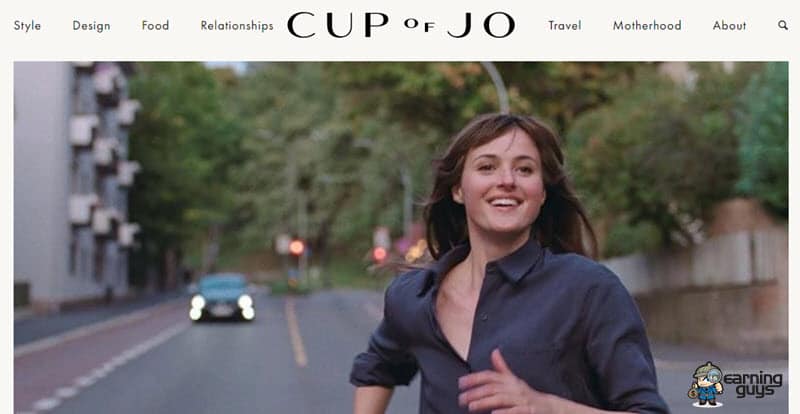 Mamamia is all about stories. It is one of the most popular news and entertainment blogs for women.
They gather stories about human rights, challenges, and socio-political issues to inspire their readers while spreading awareness.
These are the main topics they post about. However, they also have content related to careers, parenting, and relationships.
You can either subscribe to their newsletter or listen to their podcasts.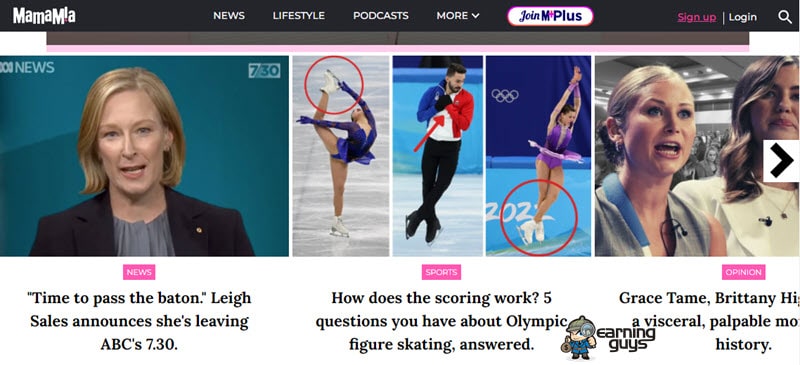 "You don't have to create anything perfect; you just have to get it going." – Marie Forleo.
Entrepreneur, author, and philanthropist Marie Forleo offer advice and inspiration on various topics, including career, productivity, money, mental health, self-care, and much more.
Her blog also features interviews with successful individuals like Simon Sinek and Adam Braun.
MarieForleo will help you learn how to set realistic goals, face challenges and grow your business.
Meanwhile, Marie has several paid courses under her website's "shop" section.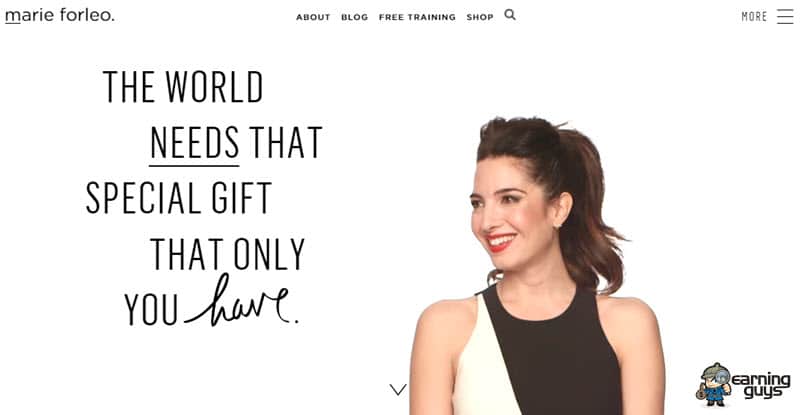 Her Campus isn't just another blog for women. Though they have a blog and frequently post content there, it is much more than that.
Since its launch in 2009, the founders have worked to build this into a place where college women can gain recognition.
Today, it is regarded as the number one media portfolio for college women. Connecting with Her Campus can provide ample opportunities to learn and grow if you fall into this age group.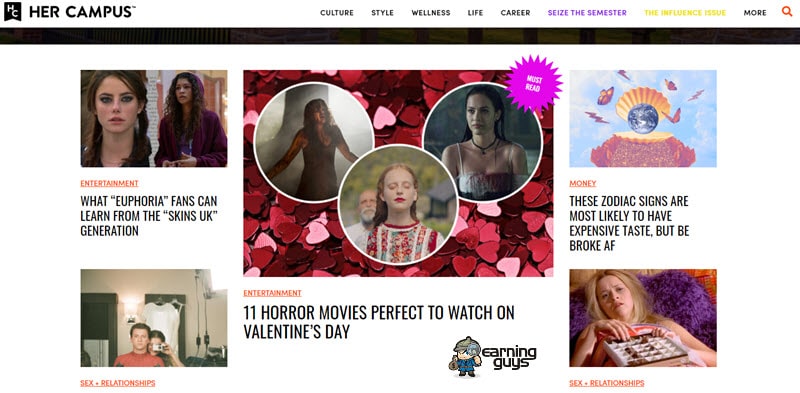 As self-explanatory as it is, the blonde abroad is owned by Kiki, who left her job to travel the world.
She has journeyed across 70 countries and frequently shares her tips and experiences on her blog. Taking information from her in her perfect blog for women, you too can go out and travel and free your mind.
The Blonde Abroad can be a great blog for people curious about solo travel, women empowerment, life advice, and other topics.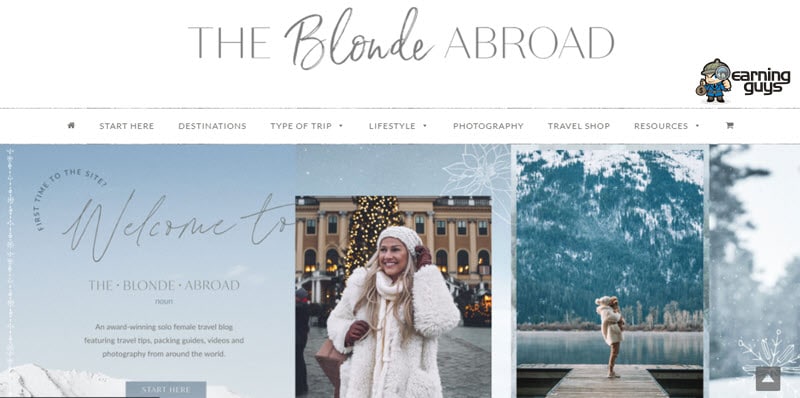 MadameNoire is very similar to Travel Noire in terms of its target audience. It was founded in 2010 to provide smart, stylish black women with daily news and inspiration.
The site aims to empower black women by providing engaging content on several subjects, including beauty, health, culture, and entertainment.
But that isn't all! The team behind MadameNoire isn't shy to give their original opinions and raise awareness about sensitive topics like racism, body shaming, and domestic violence.
With over 4 million unique visitors monthly, MadameNoire is the most popular lifestyle website for black women.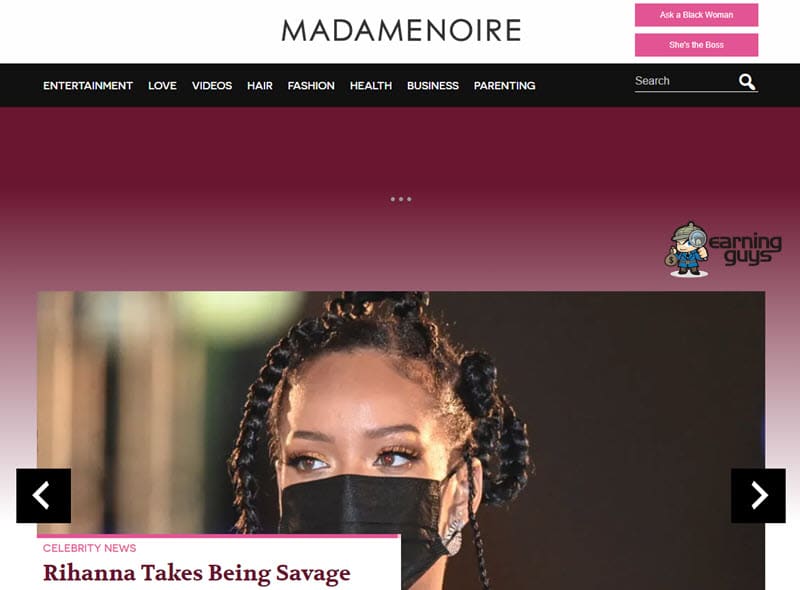 Unlike the blogs we've mentioned till now, WomansWorld caters to women in their 50s and above.
It is a multi-author blog wherein they impart their knowledge on various niches, including health, cooking & recipes, horoscopes, and lifestyle tips for older women.
WomansWorld aims to help women by setting an example of how it's completely possible to change your life even in your 50s.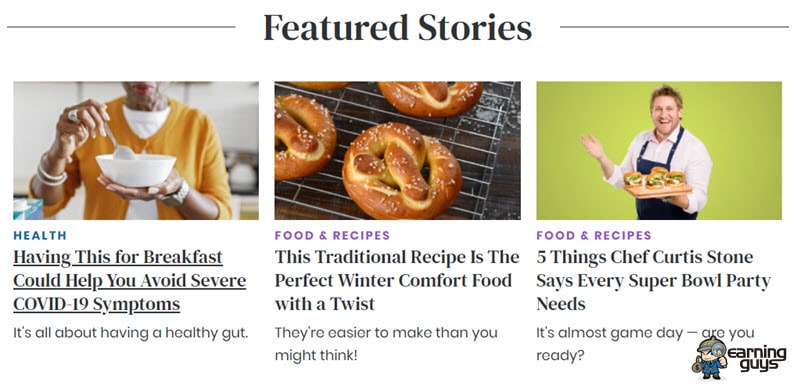 Prime Women is a multi-author blog aiming to give women a fresh perspective on beauty, wellness, life, career, and relationships.
Their content is written and managed by professional women with practical experience with everything they write about, making it one of the greatest blogs for women.
Here you'll find articles on entrepreneurship, self-image, and fashion. They also have a store where you can buy products related to the above categories.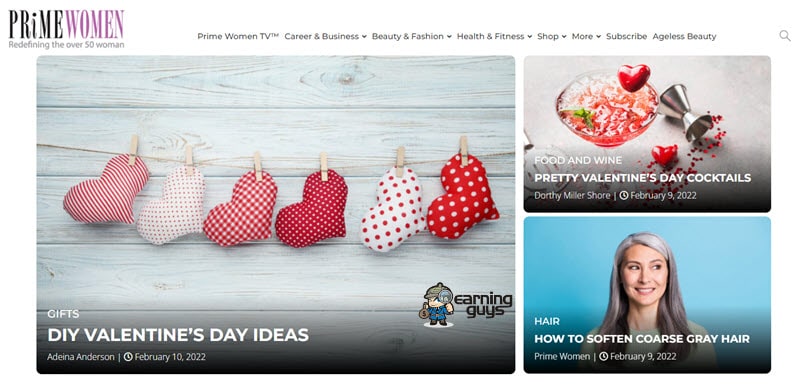 The "Work at Home Woman" is here to spark that fire of inspiration within you!
Their posts primarily gravitate towards making money by working from home. This includes remote jobs, online businesses, and freelancing. In addition, they post How-Tos, guides, and tips on how to develop your skills, manage time better and land your dream job.
Besides that, to make your job easier, they also have a category dedicated to listing companies currently hiring. You could see the company's job requirements and monetary benefits and decide for yourself.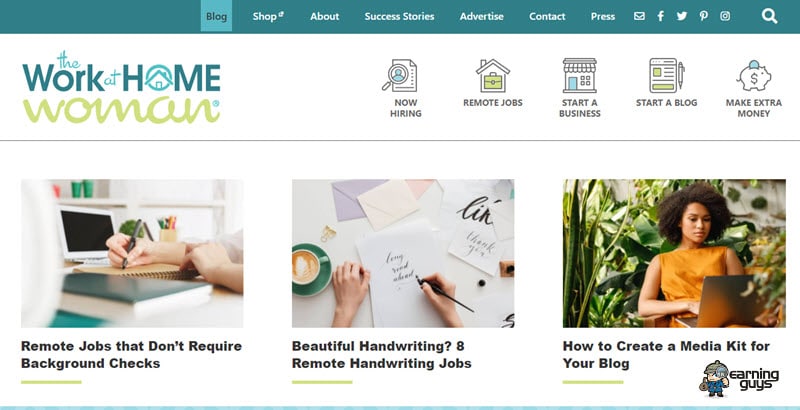 Cupcakes and Cashmere were founded by Emily Schuman in 2008 as a way to share things she loved.
Slowly, as her blog started getting recognized, she expanded and ventured into different aspects.
For instance, besides a profitable blog, today, Emily also released two books, launched a shop, and has a collection available at Bloomingdale's, Nordstrom, etc.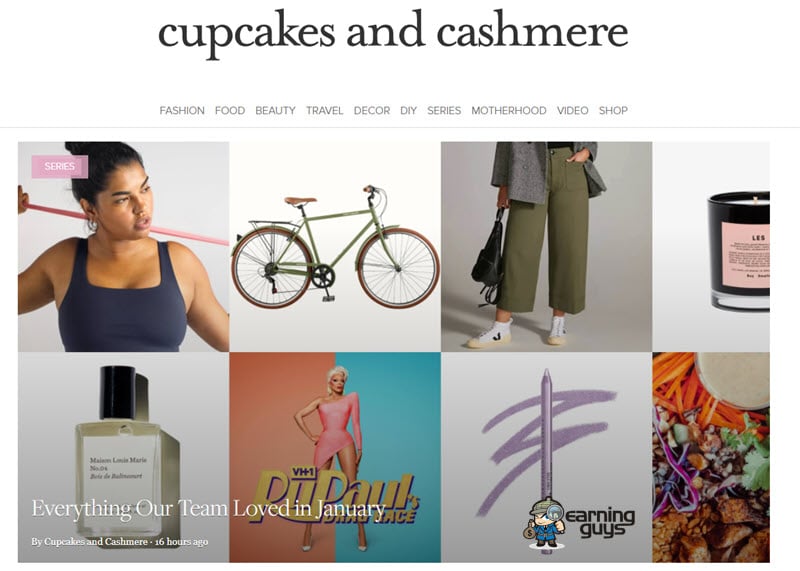 Through Travel Noire, the founder, Zim Ugochukwu, aims to share travel-related content primarily with the African diaspora.
You would want to follow this blog primarily for beautifully crafted stories. Zim regularly posts frequent stories of her travel experiences and challenges as she tries out new things and visits new places.
Following Zim's blog can be a great start if you want to get inspired to get your travel journey someday.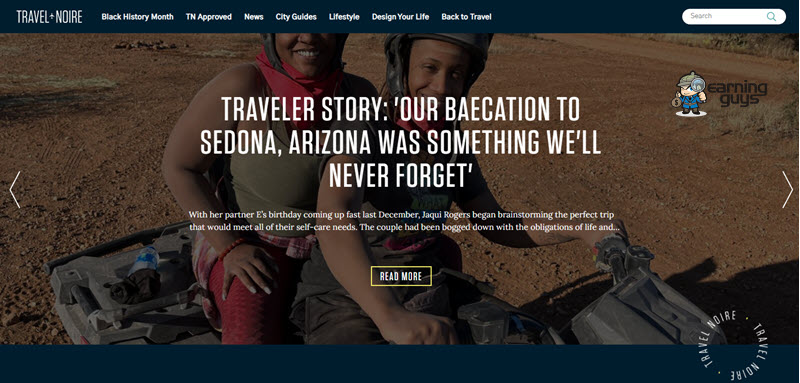 The Sixty and Me blog were created by Margaret Manning to assist women over the age of 60 in living happy, healthy, and financially stress-free lives.
Today it caters to a community of over 500.000 monthly visitors from all around the globe. Moreover, it has been featured in major publications like Forbes, CNN, and The Huffington Post.
Suppose you are in your 60s and are intrigued by fashion, makeup, hair, senior dating, and travel. In that case, you must follow Sixty and Me.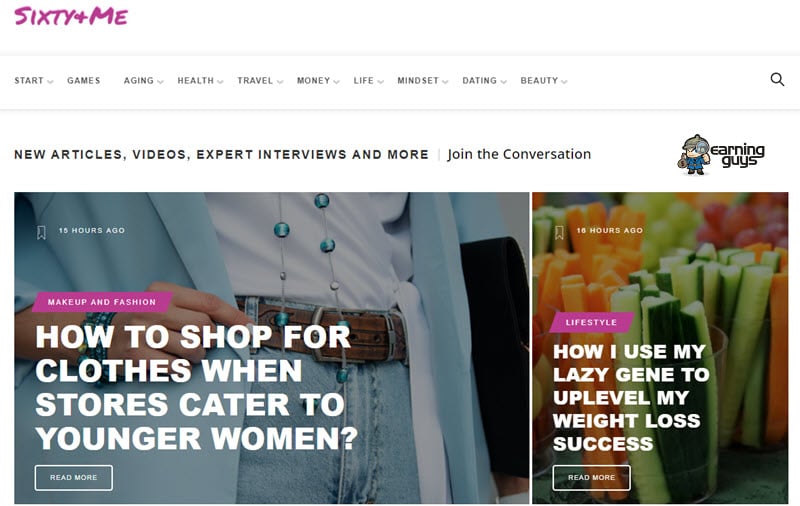 If you think you can't be professional and fashionable simultaneously, Corporette is here to change your mind.
Corporette was founded by Kat Griffin, a litigator at a Wall Street law firm, in May 2008. Corporette is a fashion and lifestyle blog for female lawyers, bankers, MBAs, consultants, and other high-achieving women who must look professional yet fashionable.
Their posts are mostly about fashion guides, offers, sales, and career advice.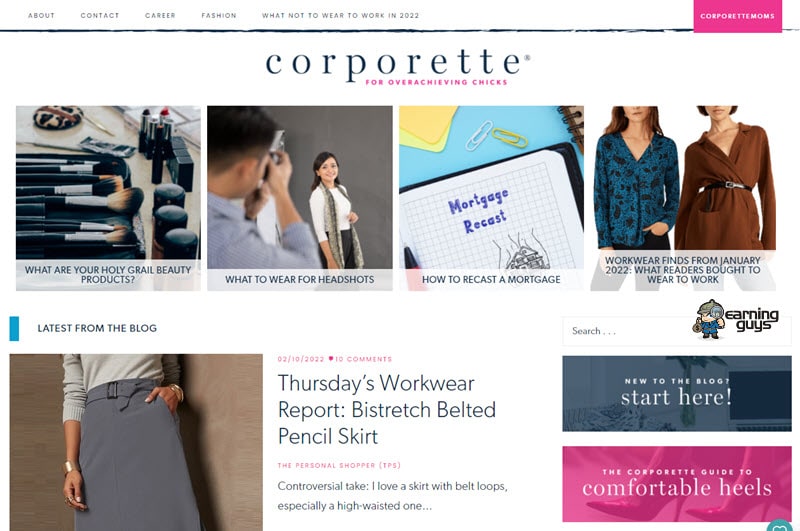 If you are struggling with motherhood and in need of some great guidance. The Mom Edit is perfect for you!
Founded by a mom in 2008, The Mom Edit is managed by eight powerful and self-dependent women editors, each contributing something significant.
It combines various elements of a woman's life, like fashion, home decor, beauty, and travel. Since these articles draw inspiration from real-life incidents, it becomes all the more reliable and engaging to read.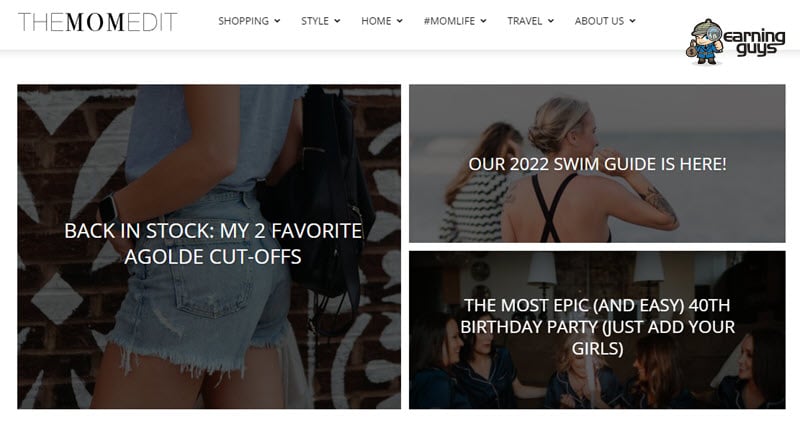 Julie, aka Jules, launched this blog in 2009 while in college. Today, 12 years later, she is one of the best women fashion bloggers. If that doesn't spell inspiring, I don't know what will.
She wants to tell her readers to dream, believe, and achieve through this blog.
Jules' posts are primarily around women's clothing and fashion trends. She also has a store selling accessories, home decor products, and clothing.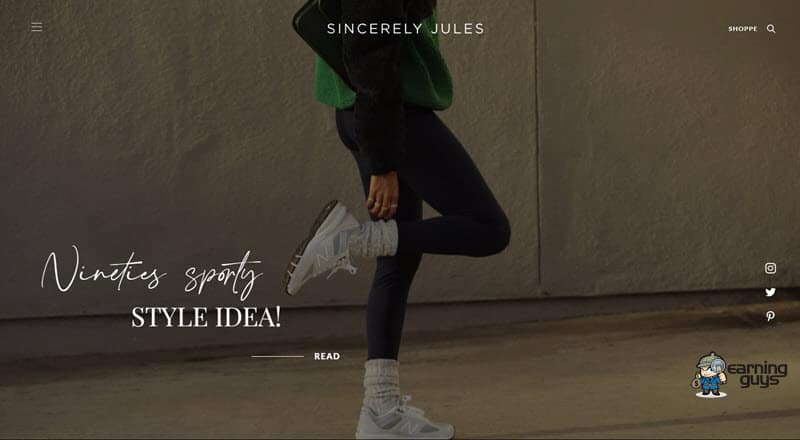 Ms. Magazine's history dates back long before the blog. It all started with Ms. becoming the first national magazine to make feminist voices heard.
Later on, the founders of Ms decided to appeal to all generations, and thus Ms. Magazine's blog was born. They regularly post news articles and discussions about women's rights issues.
Ms. is still the most trusted and well-liked source of feminist news and information in print and online. It is constantly getting better by bringing together a new generation of writers and readers to shape the future of feminism.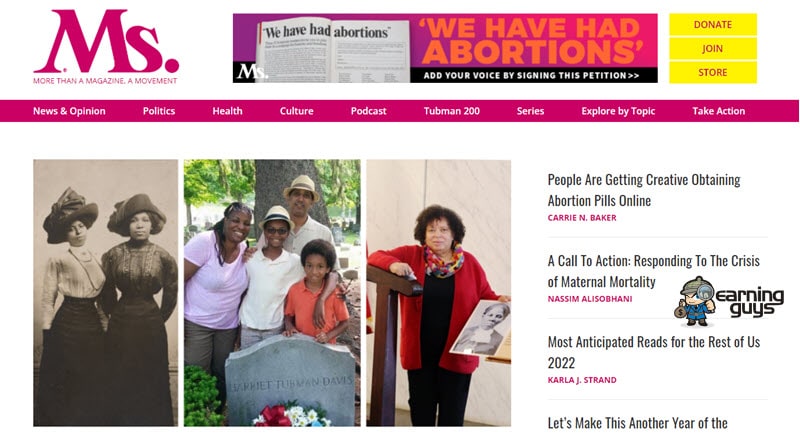 Amanda Holstein started Advice From A Twenty Something while she was in college as a way to share her experiences and lessons for better living and achieving more professionally.
Now, along with her contributors, she posts articles on several niches like health, beauty, fashion, home, and decor.
Like many other mentions on this list, Amanda has a shop section on her site where you can check out their wellness, fashion, and home products.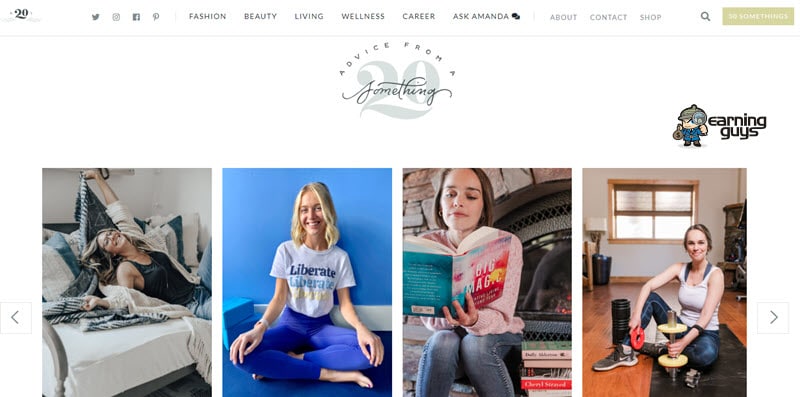 Looking to get in shape but don't know where to begin?
Daily Burn is the most influential women's fitness blog, primarily encouraging people to be healthy and active.
This blog offers many expert-led video and audio training sessions to help women get in shape. Moreover, they also touch on the nutrition and rest you need to achieve high energy levels.
In essence, Daily Burn is a complete and reliable source of information regarding fitness.
They are very regular in posting content that simplifies fitness for everyone.
You will find detailed blog posts, video sessions, and Q&A on their website.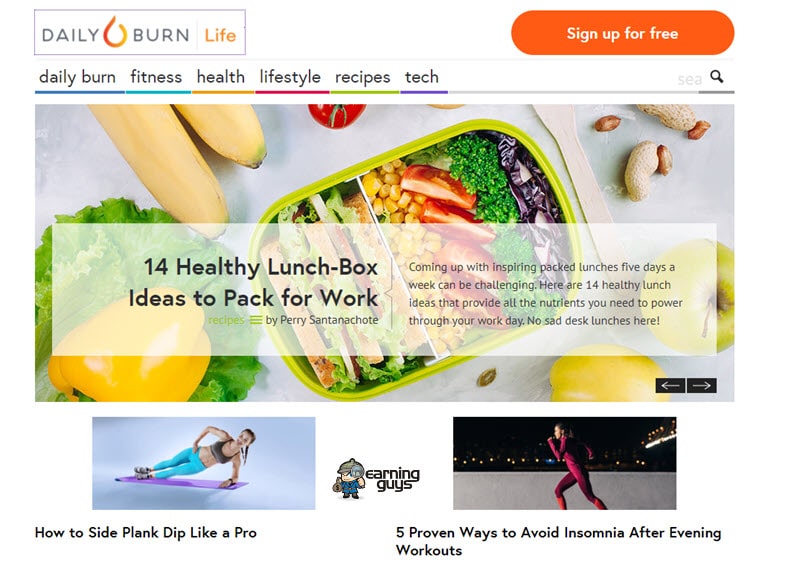 To wrap it up, all the blogs on this list are a great way to get advice and connect with people who share your interests. You can discover new ideas, learn skills, and improve your lifestyle.
We hope you liked this post on the Best Blogs for Women, and don't forget to share this post on social sites.