Are you considering buying backlinks?
Well, it's profitable to have more and more backlinks as they are the backbone for gaining high search engine rankings.
However, the best way to start the link-building process is when you earn them. In fact, it should be remembered that buying backlinks is risky.
That said, if you know the right trick, buying backlinks can turn out to be an easy way for gaining high search engine rankings.
Almost every person who has done SEO has considered buying backlinks.
Today we look at one of the most important questions that concern every webmaster or blogger – Should you buy backlinks?
We also let you know the 8 Best Places to Buy Backlinks.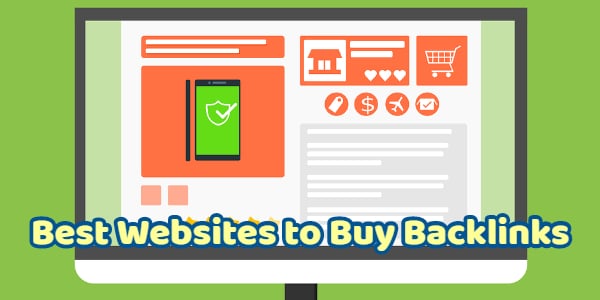 Backlinks hold a prominent place in the online world.
They are considered a good source for gaining high search engine rankings. Backlinks are the best way of gaining good results in Google Search.
Moreover, backlinks offer benefits beyond search engine results.
Backlinks offer multiple benefits.
Backlinks allow getting a brand of yourself.
You can gain branding authority through backlinks.
Backlinks help in relationship building as well as promotion.
The quickest way to acquire backlinks is to "buy" backlinks.
Although buying backlinks is an expensive option (the average cost of buying a link in 2016 was $352.92), it still turns out to be the most appealing option as the extra revenue generated by way of good rankings more than covers the cost incurred in buying the links.
However, it must be noted that buying backlinks is against Google guidelines.
Any website is liable to be penalized by Google if it is found to be engaged in the practice of buying links.
The penalized websites lose rankings for all keywords for six months or more. Penalized websites never fully recover their rankings.
So, from Google's perspective, buying backlinks is an absolute "no."
That said, a dilemma is created by the fact that buying backlinks can and does work.
There are thousands of businesses that are engaged in buying backlinks. They are successful in getting good rankings as a consequence. Moreover, they have never been caught or penalized by Google.
They are successful in avoiding the Google penalty because it's not easy for Google to differentiate between natural backlinks and backlinks that have been paid for. In fact, there are billions of links spread across the web.
There's a thing known as "lowest risk paid backlinks."
They look exactly like a normal link on a normal site. The sold links are added within relevant articles.
And Google does not come to know that the links have been paid for. However, such links are expensive though. You need 100s of them. So, buying high-quality backlinks involves a relatively high cost.
However, there are lots of websites that sell links for a few dollars a month. These are low-quality ones, though, and come with extremely high risk.
They turn out to be a waste of money. So, should you buy backlinks? A risk-free approach to SEO states that you shouldn't buy them. The temporary gains aren't worth the risk.
Instead, create engaging content and promote your site to attract natural backlinks. The approach requires patience on your part; however, you end up achieving the same results.
That said, you can go for buying a handful of high-quality backlinks to speed up the results. However, you then run the risk of getting your website penalized by Google.
You should think of buying backlinks when you can bear the cost of starting afresh if Google catches and penalizes your website.
You can follow these guidelines when buying backlinks:
Buy links individually instead of packages.
Buy links from sites that are relevant to your site.
Deal directly with site owners instead of 3rd party companies.
Buy links from individual pages instead of site-wide links.
Buy in-content links instead of links in the sidebar or footer.
Keep the percentage of paid links below 10% of the total number of links your site has.
Why should you Buy Backlinks?
There are companies that spend hundreds of thousands of dollars on backlinks. And there are reasons for it.
Buying backlinks save time. Both white hat and black hat link-building tactics are BIG time killers.
Let's give you an example.
Suppose you want to gain backlinks through outreach.
You have to:
Prospect for relevant link opportunities.
Qualify those opportunities.
You have to build a relationship with each opportunity.
Request link placement on the qualified websites.
Test different outreach strategies.
When approved, you need to create content.
Rinse and Repeat
You have to create systems procedures and hire staff to perform these tasks.
Moreover, you need to train each person to perform the tasks the right way. You may even need to hire a project manager.
So, through this example, we want to state that when you buy backlinks, you are buying a process.
Well, you can say that's just white hat SEO.
However, the truth is that even with grey/black hat SEO, your life would be dedicated to link building.
For example, if you make the process of building a PBN network (Private Blog Networks), you would be involved in many tasks.
You have to take care of the operational issues such as managing the network, dealing with hacked sites, dealing with unreliable hosts, and lots more.
So, buying links saves time. However, there are more reasons why people buy backlinks.
For example, buying backlinks increase the speed of seeing results. You don't have to spend hours doing these mind-numbing tasks.
You can focus on other SEO priorities, such as content creation.
The Danger of Buying Backlinks
Let's be blunt with you.
Buying backlinks is dangerous.
Buying backlinks is against the guidelines of Google.
Google will penalize your site, and it will get de-indexed from search results.
Your organic search traffic will be murdered overnight.
So, link buying carries risk.
That's said, it's not easy for Google to ascertain whether a link is natural or not.
It's all about accepting the risks involved in buying backlinks.
It boils down to risk analysis. You need to assess whether saving time and fast results is worth the risk of getting nailed.
You need to figure it out.
For example, buying PBN links is riskier than buying a link placement on a real blog. However, you can reduce this risk.
For example, let's say "abc.com" is your company website.
You can create a separate site hypothetically named "xyz.com" and focus on ranking it.
So, if "xyz.com" gets hit, still your company site will still remain intact.
Although using this strategy involves wasting resources, your company site could be nailed if you link the two together.
Moreover, you need to appreciate that there are high-impact activities outside of SEO that can grow your business.
It can also happen that you are not equipped for SEO.
So, you have to first focus on creating a great product or service. SEO will be of no use if there is nobody to buy your product or service.
If you want to see the growth of your business, then you must invest time and capital outside buying backlinks.
Here, we list out a few things that you can do:
Content Creation
Product Improvement
Customer Experience
User Experience
On-Page Optimization
Sales Funnels
Branding, Design, and Corporate Identity
Influencer Marketing
Paid Traffic
So, you can do much to grow your business outside of SEO.
Lastly, buying high-quality backlinks is expensive. It can cost as much as $1500 per link.
So, buy backlinks only when you have built a strong foundation and invested in quality placement.
Buying/Selling Links and Beyond
Here, we list out some of the ways of buying links for SEO purposes:
• Paid Guest Posts
You can Google "buy guest posts."
Numerous sites offer links from guest posts for a fee.
These services fall into three categories:
Genuine guest posting services: They conduct real outreach to real blogs thereby securing guest post placements on your behalf.
Disguised PBNs: They use PBNs. They are very cheap. PBN can cost less than $10 per post. They run risks associated with PBNs.
Intermediary link buyers/sellers: These are the ones who pay sites for inclusion on behalf of their clients. They mark up the price, and pocket the difference. Essentially speaking, they serve as an intermediary (middlemen or women) in the link buying/selling process.
Out of these services, #3 is the most common.
• Buying Links from Bloggers
It's the private link purchases from bloggers. Moreover, it's where the bulk of link buying/selling takes place.
The thing to be noted here is that it is not always a monetary exchange. For example, a product can be offered in exchange for a "genuine" review on the blogger's site.
The review carries a natural-looking in-content backlink. This is a mutually agreed-upon between blogger and link builder.
And the best thing is that Google can't identify these links as paid. They cannot find that a link within an editorial content has been paid for.
All said, buying links is risky and more expensive than building "natural" links.
If you decide to buy links, these are the 8 Best Websites to Buy Backlinks.
8 Best Place to Buy Backlinks
Here's the list for you:
Warrior Forum is one of the best internet marketing forums. You can get knowledge about digital marketing. You can hire expert people from this forum as well.
The best thing about this forum is that you can find individuals and SEO companies that offer highly valuable backlinks services, such as backlinks from Mashable.com, Forbes.com, TechCrunch.com, and other big websites in the world.
The price of such services is quite high. However, getting backlinks from such big brands is itself a win.
Globex Outreach is one of the most trusted companies in the SEO industry for buying backlinks. They have been providing link-building services for the past 15 years, which shows how they've been trusted for a long time.
Globex Outreach provides guest posting services, link insertion services, blogger outreach services. It can also create infographics for your link-building needs.
An amazing thing about Globex Outreach is that they have an in-house team of skilled link-building experts. They have contacts with thousands of bloggers, and you can contact them to get backlinks from 20-90 DA at competitive prices.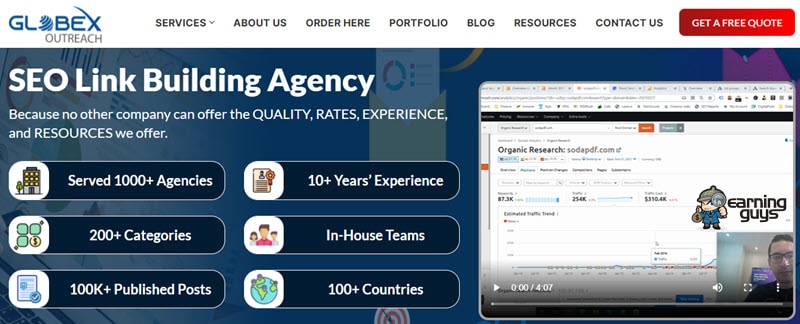 BlackHatWorld is the best place for buying PBN backlinks.
You get the opportunity to have very high-quality and cheap paid backlinks. They offer backlinks for sale, which can be used on your website/blog and even on a client's website.
These backlinks can be filtered as white hat backlinks or black hat backlinks. On the left sidebar of this forum, you get both of these options.
You can even buy links such as comment links, article submission, web 2.0, directory submission, etc.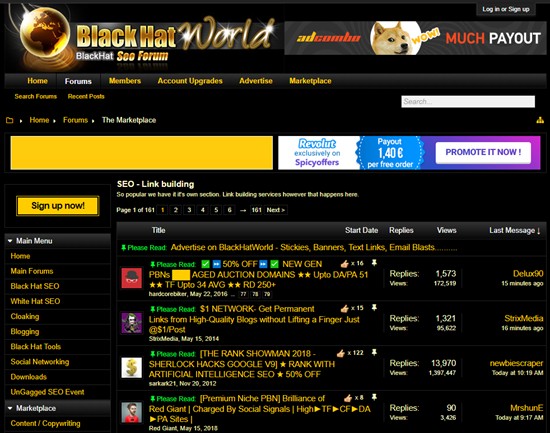 When you want to buy backlinks on a low budget but want quality ones, Links Management is the best place that you can check out.
At Links Management, you can buy cheap backlinks from sites ranging from PR 1 to PR 8. You can get static, permanent backlinks for as low as $1.
The links are placed manually. In fact, many sites have managed to get high rankings in Google search results with their service.
You get $50 credit in your account when you spend $100 with them. So, Link Management turns out to be a good place for buying backlinks.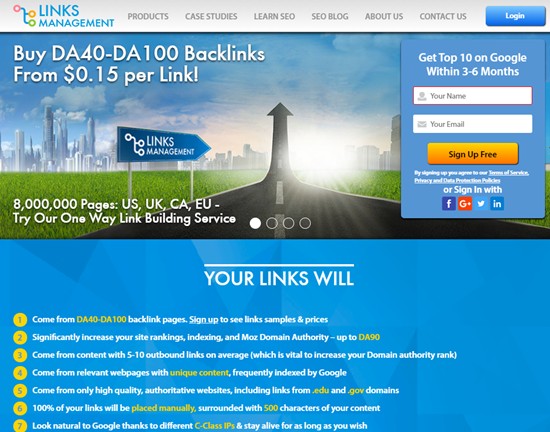 It is one of the best places for buying bulk backlinks. They cannot be used for buying one or two links.
Moreover, you need to buy 50-200 backlinks, be it Comment or Wiki, and all are do-follow.
The backlink creation is scheduled for a week to get the maximum boost. Plus, the sites from which they buy links come with low OBL (outbound links).
Another good thing with Black Hat Links is that they deliver the work within an hour. So, you don't need to wait for days before seeing the results.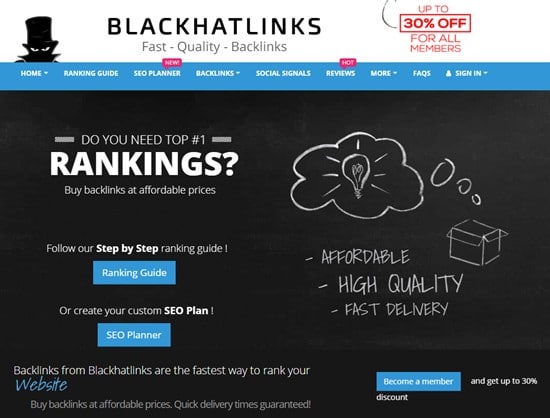 Facebook Groups is another good place for buying cheap and quality backlinks.
Here, some individuals sell backlinks. It can be PBN links, links from blogs, or even third-party sites.
They offer quick and reliable services. You have the opportunity to boost your rankings on Google search results. You can negotiate prices and other conditions as per your requirements.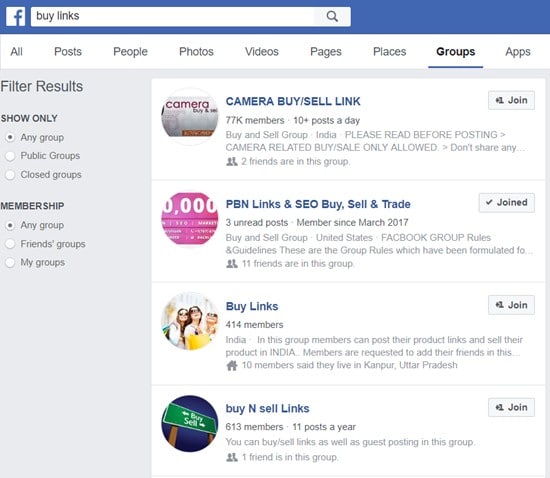 Fiverr is one of the biggest marketplaces where you can find experts who offer link-building services starting as low as $5.
So, at Fiverr, you can purchase your backlinks and other gigs for just $5. You need to select the gigs that possess high ratings and reviews that many buyers have bought. The quality of gigs matters a lot.
Plus, there's one more important thing that you should be aware of before you buy link building services at Fiverr. You should never buy bulk links. Some people offer to build as many as 500 or even 1000 backlinks.
All these can be spam, and Google can easily catch you for buying links. At the max, you should buy only ten links. So, you should carefully select the ones that offer quality backlinks at low prices. Never buy bulk backlinks.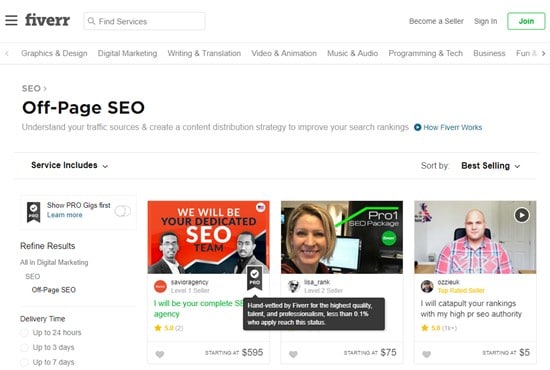 Freelancer is not a specific marketplace for buying backlinks. It's where you can hire expert freelancers to do the tasks you want.
Freelancer is being used by millions of businesses to turn their ideas into reality. Simply post your requirement and receive competitive bids from freelancers within minutes.
Freelancer is the simplest and safest way of getting your work done online.
You can always find the perfect freelancer to get the job done for you. On freelancer, you get thousands of reviewed professionals at freelancer. You can browse their samples of previous work and read their profile reviews.
When you hire freelancers, you only have to pay when the work is completed and you're 100% satisfied. On freelancer, you can get constant updates on the progress of your work. There's a live chat facility with your freelancers.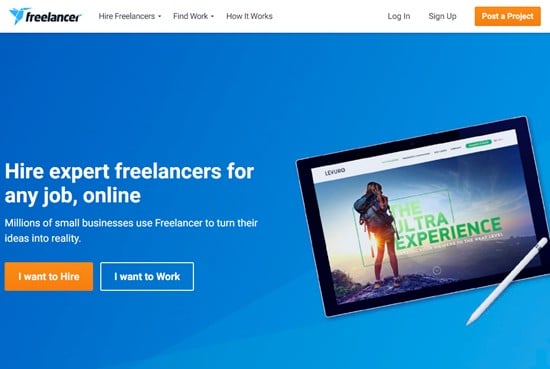 These are the best places for buying links the right way. Yes, the risk is involved in buying backlinks.
However, it can be minimized when you head to the best places for buying quality and cheap backlinks to boost your Google rankings.
Buying backlinks can put you on a fast track to success, and the results are up to your expectations. The ROI is more than the price you pay for buying links.
That's all in this presentation. We hope that you got valuable insights for buying backlinks.
Please share the post on Facebook, Twitter, etc. We welcome your comments and suggestions.