Is there a person that you are eager to get in touch with? Have you been looking around for their email address but cannot seem to find it anywhere?
This is a great place to start!
There are many free services available to help you find the email address that you need. Each of these methods and tools will give you a way to contact your person of interest as quickly as possible.
While it may seem like a big task, the methods are quite simple! We will walk you through 5 of the best ways to find the email address of anyone. Not only will this cut down your search time, but it will also help you to email them faster.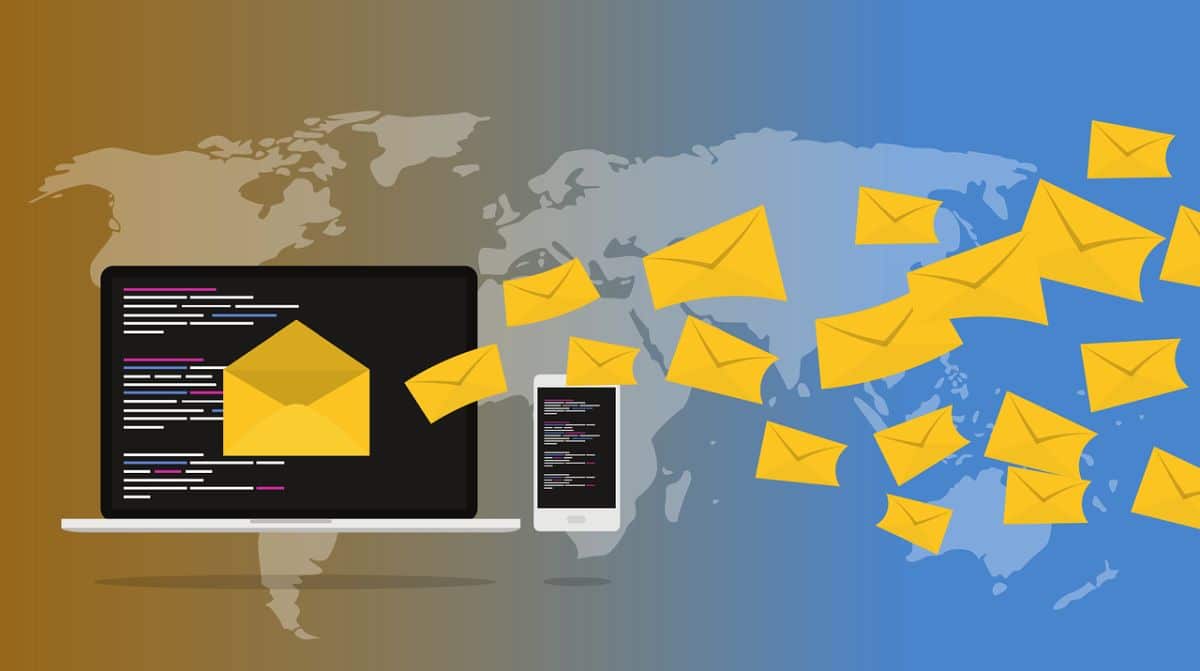 Can you imagine getting in touch with a person that you have been searching for? It may feel like a weight has been lifted from your shoulders! However, technology today makes this process simple, fast, and, best of all, free.
You may also like: 11 Best Email Marketing Services
5 Ways to Find the Email Address
Let's look at some of your options for finding an email address and how you can get started on your search.
1. Use Twitter's Advanced Search
Twitter offers a free email lookup service through its advanced search option. Many people share their email addresses in their tweets. When you search for the email address, you may need to replace the "@" with "at" and the. " with "dot."
You may also be able to find their email address by searching for the person's first and last name. If you include their name and email symbols in your advanced search, you will see what is available on Twitter.
It is also helpful to include the words "email," "contact," or "reach" in your search. This can help you to narrow down the results and find the email address.
2. Ask For A Personal Connection
If you are wondering how to find someone's address, sometimes all you have to do is ask! Some people prefer to talk on social media, so please ask if you can get in touch. You will likely find the person on Twitter and send them a quick tweet asking them for their email address.
You can also use the contact form on their business's website. Support teams often handle these inboxes. All you have to do is send them a simple message and ask them to connect you with the person you are searching for.
Before you try this, be sure to include your real name in your Twitter profile or email signature. This will help them to know who you are and that they can trust you. Most people will be happy to respond to your request.
3. Try Your Best Guess
Whether or not you use a free email finder, you can also try to guess the addresses. Even if it is not successful, your email service will not send the email.
This is also effective if you are searching for an email for a business. People you want to contact will likely have an email address with a combination of their first and last names. It may also include their initials before listing the business's name.
Many people will choose to use a variation of the [email protected] format. The most common options include their first name, first and last name, or first initial and last name.
4. Subscribe To Their Mailing List
This is a useful option when the person has a website but does not have contact information or a contact form available. If you can subscribe to a newsletter, they may not use a no-reply address to send it.
This is a quick and simple way to get the email address that you are looking for. All you have to do is try to reply to one of the newsletters. You may get a response to your message and get in touch with your person of interest.
5. Use Email Lookup Services
There are many ways to find the email address that you are looking for through email lookup services. Using an email address directory is a helpful tool to find contact information, especially as a last resort. If all other methods have not been successful, this is a good option to try.
Email discovery tools are one of the easiest ways to find an email address as well. All you have to do is enter the individual's name and website, and the service will find their email. There are hundreds of tools, and you are very likely to find one that gives you the answer you are looking for.
While these services may help you to find an email address, they are not perfect. There may be no results for your search. If you want to find a more effective option to find an email address, it is best to use the previous methods.
How To Find The Email Address
There are many methods available to help you find the email address you are searching for. While this may seem like a daunting task at first, these many resources will cut down your search time as fast as possible.
We encourage you to look at our website to find some of the best options for you. We are sure that you will be able to find the information that you are looking for. You will be in touch with the person you are searching for in no time!