Google has always endeavored to make the Internet a more secure place for users. For Google, security has always been a top priority.
Google took a major step in 2014 when it announced a call for HTTPs to be used by every website on the World Wide Web.
It meant that Google would consider HTTPS as a ranking signal. It also reinforces Google's commitment to protect the privacy of their consumers. Implementing HTTPs is seen as a step towards providing an advanced secure connection for users.
Ever since this announcement by Google, there has been a mood of frenzy amongst marketers from all around the globe.
They are confused about moving their website to HTTPS. They are wondering whether it's worth the effort to implement an encrypted certificate. They are keen to know whether SSL is good for SEO.
This post centers on the issue of HTTPS/SSL implementation and goes on to point out why it is high time for marketers to secure their website with HTTPS and SSL. You will come to know why switching to secure HTTPS can have a positive effect on your rankings on search engine results.
It is worth mentioning that with Google considering HTTPS and SSL as ranking signals, it has become ever more important for webmasters and marketers to secure their website with HTTPS/SSL if they wish to see a high rank on search.
However, the situation looks pathetic at the moment with just 1.9% of the top 1 million websites shifting to the default HTTPS/SSL version. Overall, less than one percent of the websites on the Internet have shifted to HTTPS/SSL.
Having said that, the year 2017 has set the ball rolling as far as HTTPS/SSL implementation is concerned. It is definitely becoming the year of HTTPS and SSL for websites.
To begin, let me clear your doubts about HTTPS and SSL.
What is HTTPS?
HTTPS stands for Hypertext Transfer Protocol Secure.
It is a protocol that establishes a secure communications over a computer network, such as the Internet. HTTPS ensures that all data that is communicated between a client and the server is encrypted. So, there is no threat of hackers tampering with the data, and the website data is not forged.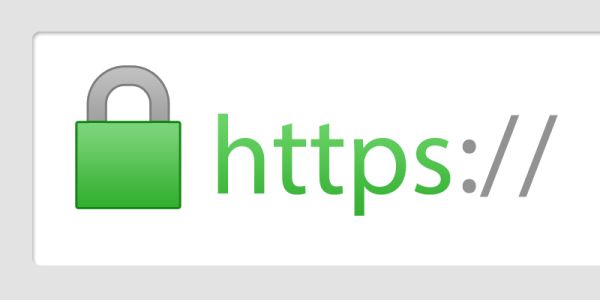 What is SSL?
SSL stands for Secure Socket Layer.
It is a standard encryption technology used to transmit data from a user's browser to the web server.
SSL encryption is mainly used by websites for preventing hackers from intercepting and misusing data that are left by users on a website. For instance, check out pages, registration, or contact forms.
SSL operates by using public and private encryption keys. The former is used for scrambling the information; while the latter goes on to decrypt it. The websites that go on to use secure transfer through SSL certificate get marked with https:// in front of the website URL, instead of the usual http:// standard protocol.
When a person visits a page marked with https://, all of his or her data, communications, and transactions are kept safe from potential skimming or sniffing of information. SSL certificates have become a part of corporate credibility for e-commerce and company websites that collect personal information.
Why you Need SSL and HTTPS on your site?
As we have pointed out, HTTPS/SSL is a way out for making the data transfers over the Internet safe and secure. However, you might have noticed that most of the websites use the HTTP protocol which is the unsecured version of the protocol for transferring data between the browser on your computer or smartphone and the web server. So, for making your website secure, you have to use the HTTPS/SSL implementation on your website.
Let's hear out what Google has to say on securing your website with HTTPS and SSL. Google primarily advocates HTTPS/SSL on websites as there were a number of issues with regards to communication over the web.
These issues can be addressed through:
"Authentication"
"Data Integrity"
"Encryption"
HTTPS/SSL implementation is the way out for addressing the key concerns when communicating over the Internet.
It is important for you to verify the ownership of your website. Authentication does the job of verifying the ownership of your website. There are people who make replicas of websites and divert traffic to it. You can verify the SSL certificate so as to make sure that it belongs to the website you access.
Data integrity ensure that the data is not misused and tampered while it is transmitted over the internet. If your website is not secure, the data can be easily tampered while it is being transferred from the web server back to the client.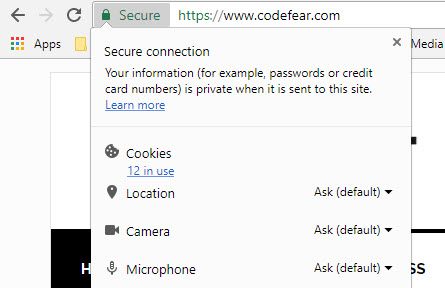 Encryption ensures that no one can read the data that is being transmitted between the client and the server. It establishes security of communications over the Internet.
Switching to HTTPS/SSL is the way to implement "Authentication," "Data Integrity" and "Encryption" for your website(s).
Things to keep in mind when going for SSL Certificate
With an SSL Certificate, you can influence the way consumers perceive your company. There are different forms of SSL Certificates, and you need to consider various things when choosing the right one. Here, we mention some of the key considerations given by Google:
Figure out which type of certificate you want: single, multi-domain, or a wildcard certificate.
Use SSL Certificate that is issued by trusted Certificate Authorities
Use 301 redirects
Go with a web server which supports HSTS (HTTP Strict Transport Security)
Use protocol relative URLs for minimizing the chances of serving 404 pages.
However, we need to mention that getting an SSL Certificate is just one of things in the whole process of shifting and implementing HTTPS for providing secure communications.
SSL Certificate Cost and Types of SSL Certificate
The SSL Certificate Cost is mostly dependent on the hosting provider or SSL Certificate Providers, from whom you buy the certificate and the type of certificate you want to buy.
You can go for three types of certificates:
Single Domain: It is valid on one domain URL.
Multi-Domain: It is also known as Universal Communication Certificate. It goes on to secure multiple domain names and also multiple hostnames within a domain name. It is useful for businesses having multiple sub-domains and URLs for different product lines, geographic locations, or services.
Wildcard: This certificate is used for securing all of the subdomains that you have for a single domain.
However, before selecting the SSL Certificate, you should consult your web host, IT department, and marketing agency so that you go on to select the right option for your whole business.
Going Ahead
Google has already announced that sites with HTTPS/SSL will get an additional signal in search results. So, businesses with HTTPS/SSL websites would benefit from search engine results page. However, Google has made it clear that as of now it will not penalize sites that are not secure.
Google has already begun displaying the security of the connection in the Chrome (version 56) address bar and also for the pages that show a password and/or credit card field. So, Google has initiated the process of marking all HTTP pages non-secure.
Google has gone a step further to warn the internet users about sites that are not secure. Google is also in the process of including pages with contact forms that will be subjected to warning in the time to come.
Transition from HTTP to HTTPs
The transition from HTTP to HTTPs should be accompanied with little to no interruption to your website. Potential issues can arise, so it is not a DIY project. Here, we illustrate the steps you need to take to convert your website to HTTPS.
First, you need to secure the right type of SSL Certificate for your website.
Install the certificate on your website.
Go on to update the configuration of your website so that it points to HTTPS instead of HTTP.
Redirect all incoming requests to the location of HTTPS site.
Re-verify the ownership of your website in Google Search Console.
Go on to update the sitemap location.
Update web property's configuration in Google Analytics.
Finally, test and confirm that the conversion is successful.
As you transit from HTTP to HTTPS, Google will work to re-index your site. So, traffic to your website might drop for a while. You should make sure that all your redirects are working seamlessly. You should also update the URLs if you have any marketing tools or digital ads that point to your website.
Benefits of using HTTPS
HTTPS provides a secure connection to users when they share their personal data with you on your website pages. It adds extra layers of protection when a user goes on to share precious information, such as credit card details.
You need to install SSL Certificate (the protocol used by HTTPS) so that the data between the browser and your web server remains private and secure.
The SSL Certificate operates as a padlock and functions as a secure connection between the browser and your web server. It binds your domain name, company name, and location. So, even though a hacker might intercept your data, he cannot decrypt it as the private key is not available to him.
So, HTTPS/SSL prevents hacking attacks.
Another big benefit of using HTTPS is that your referrer data is intact. So, when you move from secure HTTPS to an unsecured HTTP, the referral data is lost.
Finally, switching to HTTPS can act as a tiebreaker in the search engine results. Your search rankings get a positive boost (when all other factors are equal) when you switch to HTTPS.
SSL/HTTPS for Search Rankings
Here, we take reference from Neil Patel's blog – Do SSL Certificate affects Search Rankings?
He has taken a data-driven approach to show that HTTPS is moderately correlated with higher search rankings on SERPs. He points that there is a slight positive correlation between HTTPS and search rankings. Google has already incentivized switching to HTTPS. They have started shaming unencrypted websites for putting up an unsecured HTTP version to the users.
However, he also points out that HTTPS switch should be done when it makes economic sense for your business.
Alternatively, you can start with HTTPS version on the payment pages of your website where it is necessary to have a secure connection.
We are already using HTTPS for most of our websites, including Codefear, and AppGinger.
Concluding
Switching to HTTPS/SSL goes on to build trust and enhance user experience. It has a positive effect on search engine rankings for your websites. Shifting to HTTPS protocol can be considered as a right step as it can have a huge impact later on. It brings a measure of comfort, and ultimately it benefits both you and your users. So, if your budget allows you, switching to HTTPS/SSL should be one of your top priorities.