Social Media Marketing is one of the most important constituents of internet marketing. Today thousands of internet marketers, bloggers, and webmasters employ social media marketing techniques to promote their content, products, or services. That said, research shows that trends in social media marketing have changed a lot.
This requires internet marketers to update their skills and techniques in social media marketing to harness this medium effectively in promoting their content or website across a multitude of users across the world. As an internet marketer, you need to know what is working in social media marketing to frame and adapt your strategy accordingly.
Hereunder we have enumerated some of the most important trends in social media marketing that you get to see in 2013 and have further described various social media marketing tips to effectively utilize this medium of internet marketing to promote your products or services.
So let us first understand the emerging trends in social media marketing that have a significant bearing on the strategies you adopt for social media marketing.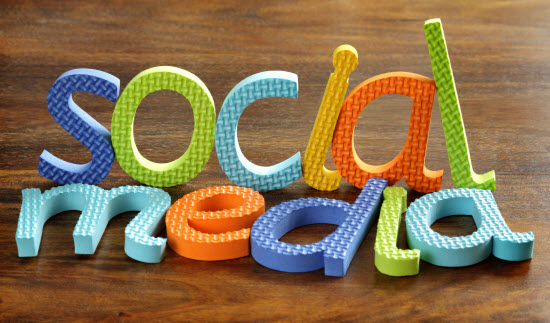 The findings come from an annual social media marketing report released by Social Media Examiner. The report has been based on a survey done on 3025 internet marketers. Although the report is a comprehensive one, we have listed some of the most important points as highlighted in the report.
– One of the vital points in the report suggests that the usage of social bookmarking sites has dropped to 10% of respondents in 2013. Whereas in 2011, it was as high as 26% of respondents. Sites such as DIGG, De.licio.us, and Friendfeed have rapidly fallen in favor with internet marketers, whereas Twitter, Reddit, Pinterest, and StumbleUpon are amongst the most popular social bookmarking sites.
– Forums and Geo-location services are on the decline.
– LinkedIn is more likely used by respondents with more than five years of experience than the average respondent.
– Internet Marketers who devote above 40 hours a week to social media heavily use Google+, Pinterest, YouTube, and Instagram as
compared to those who spend six hours or less per week on social media marketing.
For most B2C Marketers (67%), Facebook is the most important social media platform. At the same time, 29% of B2B Marketers use Facebook and LinkedIn (each).
– 67% of Internet Marketers have planned to increase their Twitter activities. However, this figure is down from 73% in the year 2011.
– One of the findings suggests that about 80% of internet marketers do not plan to use daily deal sites like Groupon or LivingSocial in the coming time.
You see that forums and social bookmarking sites are not considered a major social marketing strategy by internet marketers.
Now let us see what social media marketing tips you can apply to improve traffic to your site or blog and promote your products and services amongst the targeted users across the world.
1. You can Use Facebook Offers to Attract Leads
If you are looking for a new way of attracting quality leads through social media, you can do this with Facebook Offers. Facebook Offers have different working than the traditional Facebook Ads. They can be set up right from the Facebook Page, so you don't need to access the Ads dashboard. Facebook Offers can also be created for both online and offline businesses. They can be used for many different types of promotions; however, you get high conversion rates when using Facebook Offers to get quality leads.
As they are promoted in the news feed, they tend to get six times more user engagement than Facebook Ads placed on the right-hand side. Users are sent an email which means that your offer is visible on Facebook and users' email ids. When users access their email, they get a link to your site or an opt-in page. So you see that Facebook Offers are a powerful way to convert your prospects into leads.
2. Have your company page on LinkedIn
Having your company page on LinkedIn not only helps to build branding for your online business, but it can also act as an excellent medium to reach your target audience. To create more exposure for your company by having a company page on LinkedIn. Company Pages on LinkedIn helps you to grow your company following exponentially, thereby increasing its visibility. You can even target your services, products, and updates to a specific market. That's not all, as you can even create "click-through" banners to attract your target market to your sales page, website, or other social media sites. And it is totally free.
3. Asking Your Audience
You use Social Media because you want to have users' engagement. You want their involvement. This can be facilitated by asking your audience "anything." This is because asking enables them to speak. It enables them to participate actively. It helps to build a deeper relationship with your audience. When you enable people to speak, you tend to learn more about your business. You get to know what is working for you and what all things you require to do. You also get an opportunity to learn about their likes and dislikes. You can then start conversing with your audience and develop a strong relationship with them to benefit your business.
4. Listen to Your Audience
Listening to your audience all across social media is one of the most important strategies in social media marketing. You cannot push your content or promote your product or service on social media. For this, you need to have a conversation with your audience to get to have user engagement. Social media is actually based on conversation. For this, you need to listen first to your audience. Then, you should take out inferences from what you have learned from your audience's opinions and apply them to create better services, products, and market campaigns. By listening to your customers, you get the necessary inputs about what your customers want from you. This becomes necessary as it the base for high customer satisfaction. You get to know that customers like those businesses that listen to them and respond to their requirements.
5. Increase the Visual Appeal of your Content
Your social media posts should be visually appealing to attract users' attention. Big blocks of text are simply unappealing. So it would help if you broke up your texts using sub-heads, different fonts, bullet points and should make changes in formatting. You can increase the graphic element in your content by using photos, images, infographics, and video-clips and can make your content interesting.
6. Increase the sharing ability of your Content
If you want to make your social media content go viral, it should be easy to share. You can increase the sharing ability of your content by having sharing buttons on your site or blog. To increase sharing on Facebook and Twitter, you should make your social media posts short and snappy. Including Twitter, hashtags promote retweeting. You can even sign up for automated social bookmarking services like SocialMarker, which can freely submit social media posts to over 100 other sites.
7. Using Giveaways as a Social Media Strategy
Giveaways can be a strong social media marketing strategy, particularly for companies with extensive social media presence. People like to share posts and campaigns which offer free giveaways. Such social posts and campaigns become viral in no time whatsoever. Companies run contests, promotional giveaways, and free samples on their Facebook Fan Page or Twitter account to attract and increase followers. Free giveaways generate great interest among users, and they further share it with their friends and spread them further.
Conclusion
So you see that you can adopt several ways for social media marketing to increase your following and ultimately increase your sales and grow your business. The Social Media Marketing Tips described above can be a great help to you to promote your business amongst your target audience. The current trends in social media marketing suggest that you have to adopt unique ways of popularizing your products or services through the social media channel. The Social Media Marketing Tips can go a long way in achieving the desired results from this potentially strong internet marketing medium.