Before we deep dive into the nitty-gritty of on-page optimization (a.k.a on page SEO), there's just one simple rule that needs to be established:
Don't screw your conversions by speaking to the bots: One of the guidelines that you can use fairly straightforwardly is that you need to speak to your users, and not the bots. You see, often bloggers and webmasters are so desperate to increase their search engine traffic that they completely forget that it's people who read and buy!
What does that mean? In general, don't stuff keywords! Not in the title or the meta-description and certainly NOT in the content! It's definitely going to hurt your conversions, even if you do manage to secure just a bit more search traffic.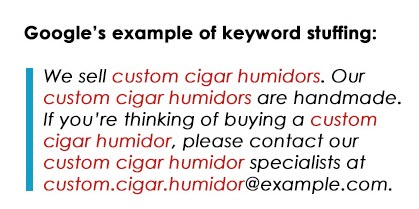 What's more is that you'll probably end up NOT ranking for the terms you've over-optimized for! With that said, you'll be surprised to find that you can out-rank several of the bigger players merely by the virtue of solid on-page SEO for the keyword! Here are some of the key pointers:
How to Improve On Page SEO
Content:
Post the Phantom update, Google places a LOT of emphasis on the content that you put out. The overall premise is that users should find your content to be helpful enough that they stick around. Sounds airy-fairy, doesn't it? Well, there are two user interaction signals (metrics) that you can measure it with:
1. Time on Page: If the user spends time on your page, it's seen as a clear indication that your content is awesome (as it's a direct measure of engagement)!
2. Bounce Rate: Unless you are selling right through this content piece, a higher bounce rate means that the visitor did not stick around because he didn't find your content helpful enough or attention-worthy.
3. Dwell Time: What if a user came to your web page, spent a lot of time reading your content and then clicked on a recommended link? It's still a bounce, isn't it? It is! And that's where dwell time comes in. Dwell time measures how long a search visitor stays on your website before he/she hits the back button.
If a visitor stays little long on your site and even if they go back to search results, still, you have a "long click." This long click gives Google an indication that your website gave them something of value while they were on your website.
Whichever be the case, the following three shifts in your content strategy will improve both user engagement and capture user attention:
Increase the length of your content pieces: Gone are the days when you could write 300 – 500-words of articles that said "nothing", and get ranked! You see quality content is the price of admission and since, it's very difficult (not impossible Seth Godin does it every day) to add value in 300 words, Google does like longer content.
Many SEO studies have shown that longer content (1500+ words) ranks significantly higher on Google. Again, if your content is not great, no matter how much on page SEO you do – it's probably not going to help much!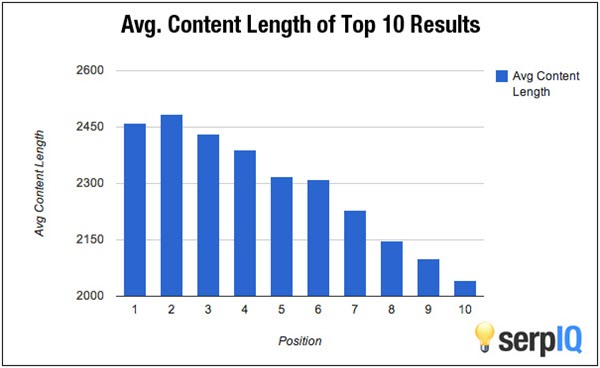 Source: SerpIQ
Use Multimedia: Adding multimedia – like images, screenshots, lists, and videos – doesn't have a direct effect on your page's rankings. BUT, it does boost the time spent on the site! It also increases the perceived value of your content! (Hint: This page has screenshots!)
Use Internal Links: More often than not, you'll find that you just can't say everything you want to on a topic in one single post. Which is why you'll probably have a lot of related content that you can link out to – make sure that you do link out to it!

Title Tags: Of course, title tags are amongst the single most important things you can change for optimizing your web pages. It's common knowledge that you should have the keyword you want to rank for in the title tag. It has a great second order benefit too – since Google bolds the keyword in the search results, you end up getting a higher CTR!
But that's not it. There's one secret tip that the pros have been using to rank for even more competitive terms, with not much additional effort. It's so simple that you might have observed it to be true in some of the searches that you've done lately! It is:
FRONT LOADING YOUR TITLE TAGS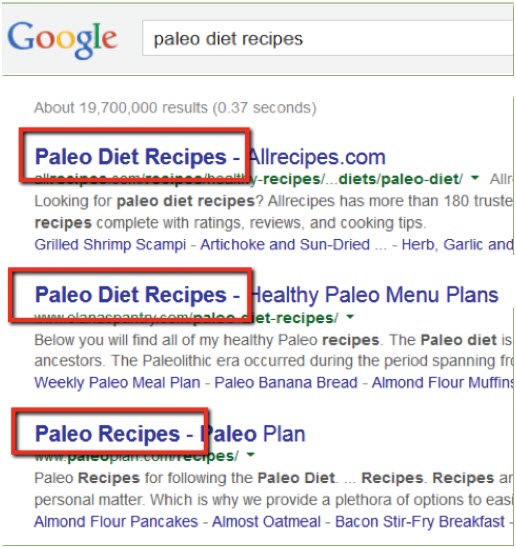 Google pays a lot more value to your title tags if you have the keywords right up front. They see it as a relevancy signal.
So, instead of:
Loss 10 pounds with these weight loss tips

You could re-frame and come up with the title:

Weight Loss Tips: 10 strategies for shedding 10 pounds
SEO Friendly URLs:
Just like the URL and the content, URL is a strong signal that Google uses to figure out the topic of your page. Instead of beating around the bush with the category or the date, try having just the keywords in the URLs.
If you're using WordPress as a CMS, you could easily do it by changing the permalink settings to %postname% as shown under: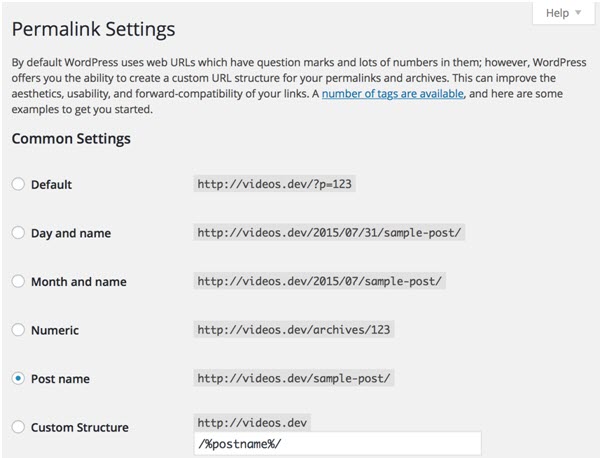 Now that we have covered Title, URL, and the Content strategically, let's dive into the tactics that we can use to improve our on-page SEO.
 1. Use Outbound Links: Outbound links to related pages is a relevancy signal that helps Google figure out your page's topic. If you tend to add no outbound links, or only add no-follow links – you give the impression that you're hoarding PR. So, just sprinkle a few outbound links if you can!
 2. Drop keywords in the first 100 words: (Hint: See the intro for this post) If you don't follow checklists, the chances are that you can miss this one! Make sure you don't!
 3. Make sure the Title is in H1 Tags: Yes, yes, yes! We've all heard this one! BUT, if you use way too many SEO plugins – you need to look up your source code to see that the title IS indeed H1. Here's a screenshot from Earningguys.com that shows you how: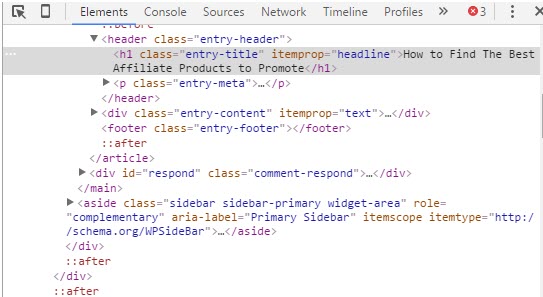 4. Use LSI Keywords: LSI (Latent Semantic Indexing) keywords are words that are commonly found alongside your target keyword. The best way to incorporate them is to follow the adage: WRITE FOR HUMANS!
 5. Nail Page Loading Speed: Increasing your page speed is a very simple technique that you can implement straight away from the Page Speed Insights Tool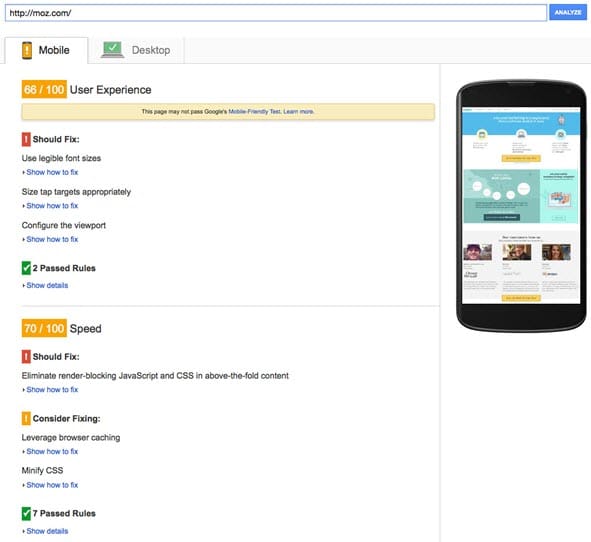 That is all you will need to make your on-page SEO right. Subscribe to our newsletter if you'd like more tips and tactics to grow your business!