Today I'll show you how to use Snapchat properly.
But first…
Here are my earnings for the last month:

Click image for high resolution: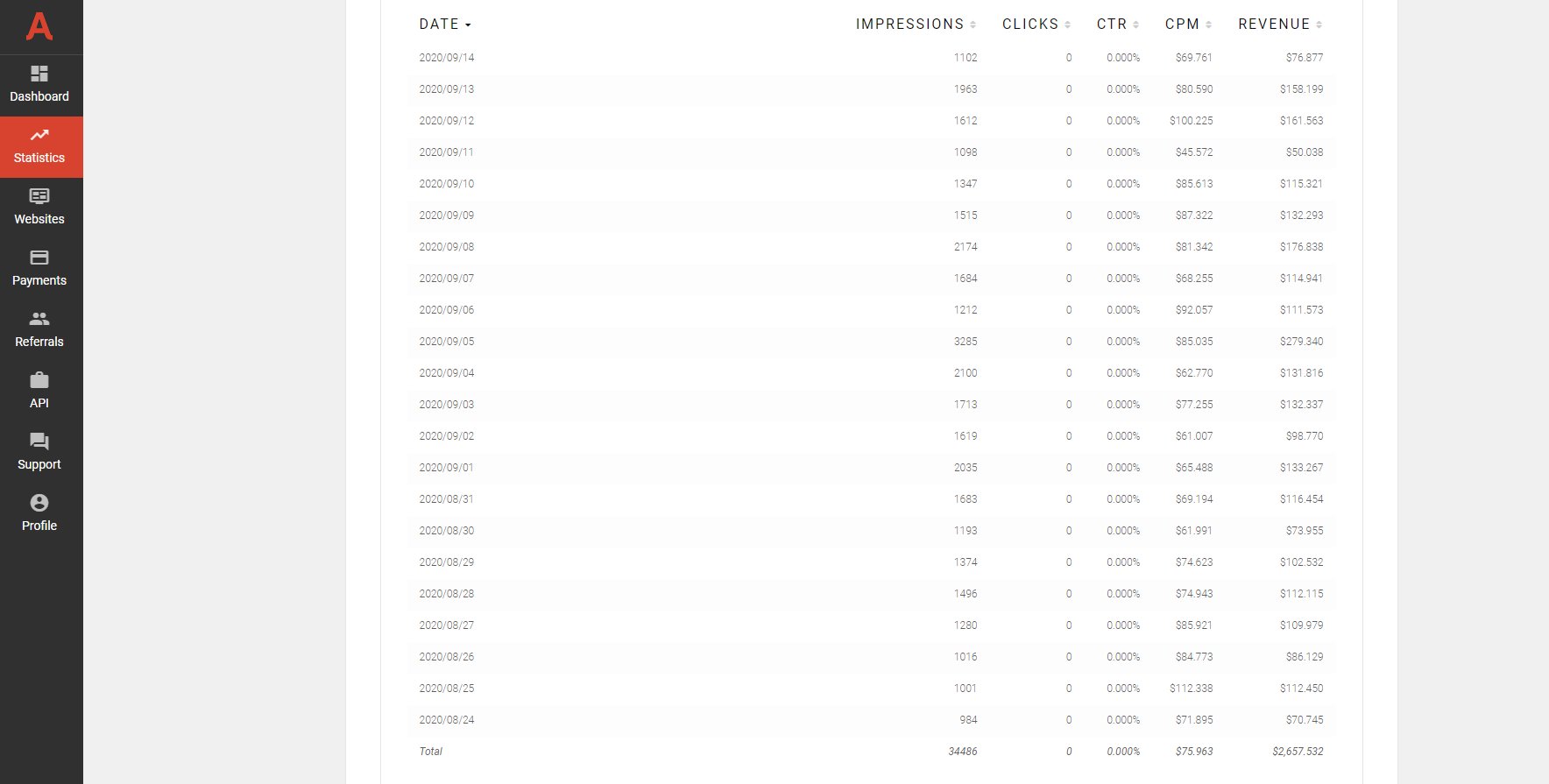 If you want to know how I did it, continue to read ;-)
It is called traffic arbitrage. Buy traffic cheap and sell it high. Take advantage of differing prices for the same asset. I decided to buy traffic from Snapchat and sell to Adsterra because they have CPM ads. CPM means they pay for impressions, not conversions or clicks.
There are a lot of popular methods of how to get traffic. Search engines, free traffic from Social media, paid traffic from Google Adwords, Microsoft advertising, etc. or you can use paid ads from Social Media. My choice was Snapchat. I wanted to try something new since I used Facebook Ad Manager, which I don't like.
The audience of Snapchat users is really big, about 166 mln people. Mostly from well-paying countries such as the USA. That is good since US traffic has the highest rates in CPM ad networks.
First of all, I made a good looking website. Actually, it can be any niche. I searched for some free PDF courses about making money online, such as Forex, Dropshipping, etc., and added them to my blog. I had 35 blog posts, a privacy policy, and a contact us page.
Users can download courses using the download button. I placed 2 buttons: Download Fast and Download Free in the top, middle, and bottom of each article. I took a direct link ad from Adsterra and attached it to the download Free buttons with the courses. When the user clicks to download the Free button, an ad appears.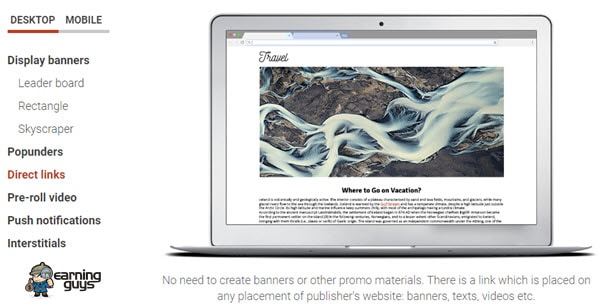 Secondly, I applied to approve my ad campaign on Snapchat. If you haven't worked with Snapchat before, you need to read this first.
Snap ads are full-screen vertical 3-10 sec video ads. Snap Ads appear in between Snapchat's stories or publishers' stories.
You need to create a business account here https://ads.snapchat.com/setup and log into ad manager here https://ads.snapchat.com/
You have 4 objectives for your Snapchat ad campaign:
Drive traffic to your website
Drive install of your app
Grow awareness
Drive video views
You need to drive traffic to your website. When the user swipes up your Snap ad, he will visit your destination webpage.
Set up targeting, choose age, geography, devices, etc. Don't make the audience too specific; make it more comprehensive.
The minimal daily budget is $100.
Select the ad type as Web view. This ad type allows you to drive traffic to your website. Write your Brand name, Headline, Call to action. The last one select from the list. Choose Read.
Add Media Files, this is a vertical video that you recorded on your smartphone and will use to promote your website. Hit the upload button to add your own video ad. Selfie videos are doing great! Don't use branding till the 5th second of your video. Use voiceover to encourage people to swipe up.
That's it, hit the launch campaign button, drive traffic to your website, and monetize it with CPM ads!
If you enjoy reading this post, and you are motivated to try this method by yourself, please use my referral registration link to apply for Adsterra CPM direct link ads.
Good luck!