Twitter is one of the biggest and successful social networks. It has a massive audience of over 300 million monthly active users and provides a big opportunity for marketers who want to showcase their business over this social network.
Twitter has now become a valuable venue where businesses can advertise their products to a large audience. With a single 140-character long phrase big and small companies can reach out to consumers on all across the globe.
Facebook Advertising: Getting Started
Besides regular tweeting and follower engagement, Twitter also provides a series of advertising options which are referred as Promoted Products. Twitter advertising services have been found to be very useful for businesses. They help to engage better with users.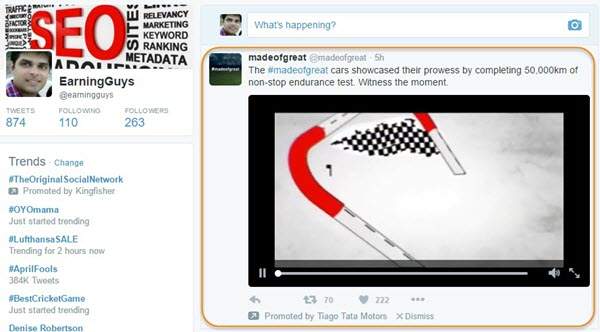 These advertising services are operated on a Cost-Per-Engagement (CPE) basis. The subscriber needs to pay only when a tweet is replied, Favorited, Retweeted, or clicked. Moreover, Twitter Ads prove to be a very cost effective method for running Ad Campaigns.
This post is an eye opener for businesses who still have not realized the potential of running Twitter Ads. Here, we list down some of the prime benefits of Advertising on Twitter and showcase "why you should use Twitter Ads".
Helps to Draw Your Followers' Attention
This is with regards to Promoted Tweets. It ensures that your tweets are displayed prominently at the top of your followers' feed. It helps to position yourself above your competitors. Plus, you can capture the attention of your followers by providing them with engaging content.
Generate Quick Leads through Twitter Ads
Running Twitter Ads can turn out to be an important part of your overall online marketing strategy. It not only helps in gaining traction but also helps in increasing your prospect database. Actually, there are various methods by which you can direct Promoted Tweets to your website. There can be an event which asks users to register or else you can also advertise a piece of important content which can connect well with your targeted audience on Twitter.
Twitter Ads are Cost-Effective
Twitter Ads provide you a cost-effective way of reaching your target audience around the globe. First of all, there is no charge of opening and operating a Twitter Account. You will be happy to know that Twitter Advertising operates on pay-only-for-engagement policy. So your Ads are not for spending your money without benefiting your company.
Get Cheap Clicks on Google AdWords
Effective Target Marketing
Twitter proves to be an effective medium for targeting potential customers. Twitter Advertising helps to build your prospect base. It helps to find enthusiasts related to your business and lets you follow them which is referred as an enlisting process for receiving tweets sent by others.
It also allows you to build your own following that can propel sales. Then through the process of "retweeting", your followers can send your tweets to other interested parties which also lead to target marketing.
"Targeted Tweets" for Users in a specific Geographic Area
Targeted Tweet is a new service from Twitter, which allows you to tweet at users in a specific geographic area. So if you want to promote a special offer for followers of a certain location without bothering other followers, you can now do it with Twitter Ads.
Twitter Ads Establishes Your Business Expertise
Twitter Ads are an excellent way to establish your Business Expertise. They help to build your business credibility and prove to be an excellent medium for gaining customers and clients. For example, if your business is in real estate you can dish out regular tweets providing useful tips on how a change in interest rates may impact the sales of homes. You can also include a link to your website for further information.
You can promote your Company Twitter Account
On the Twitter interface, you get to have 'who to follow' box. Here you get a suggestion for perfect companies that match your business interests. Business owners and entrepreneurs can take advantage of this as Twitter suggests the right potential customers. This way you get an opportunity to target your audience making sure that it is seen by relevant people.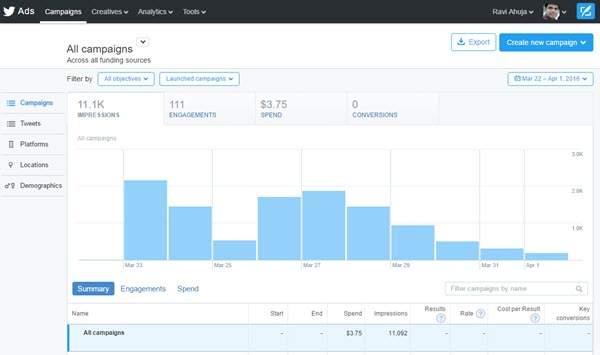 Promoting Trends through Twitter Ads
Trends are one of the most powerful features that you get on Twitter. It is an enormously effective way to create awareness of a mass extent. It allows you to promote an event or run a major campaign. A trend is promoted for a day. You have to come with a trending "hashtag" that will expose your company massively to the public.
Promote Tweets
Twitter makes it possible to target specific aspects of your Tweets so that you can have access to the right set of audience for the purpose of Business Marketing. You can target by keywords; target by interests; by the device and even by analyzing your existing followers. You just have to come up with a perfect Tweet that will attract relevant followers and thereby provide you an opportunity to generate leads.
Attract New Followers
This is with regards to Promoted Tweets. When you come up with a Promoted Tweet, it will not only be displayed on your followers' feeds but also on other users' feeds that behave like your followers. Once these users are found, Twitter will do the work of displaying the Promoted Tweets on some of their feeds as well. So Twitter helps to build your followers pool. So Cool!
Take the Advantage of Twitter Immediacy
Advertising on Twitter allows you to get your message across without any delay. So you can derive competitive advantage by Twitter Advertising. With Twitter, you can post your message at any time of day or night. If you have any useful information for your followers, you can immediately post a quick tweet and can gain a competitive advantage. With Twitter Advertising, you can be the first one to communicate with the prospects and can garner sales as a result.
Twitter Analytics
Twitter provides tools with which you can measure the success of your advertising campaigns. You come to know how people are using your ads. So you can design your future advertising campaigns accordingly which help you to create leads and close sales.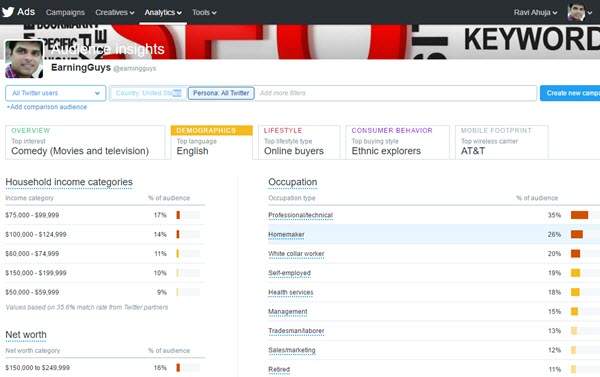 Final words about Twitter Advertising
This post was intended to provide you a clear insight about Twitter Advertising. We hope that you now are well aware of why you should use Twitter Ads. It is certainly one of the best social networks for creating leads due to its specific targeting options. So if you are looking to advertise your company, Twitter Ads are certainly one of the best ways to achieve advertising success.