VPS Hosting is the best type of web hosting when you are looking for power together with flexibility and don't want to pay high cost towards dedicated web hosting.
So, if you want to go for VPS Hosting, then you're perfectly at the right place. Here, we have featured 8 Best & Cheap Windows VPS Hosting Providers.
VPS or Virtual Private Servers happen to be a happy middle ground between mass markets shared hosting and high-end dedicated servers.
VPS Hosting is all about more control and powerful computing resources. It divides the server among a small group of customers.
In Shared Hosting, the server hosts thousands of sites.
However, in VPS Hosting, the server is typically reserved for a dozen or so clients.
Most of the VPS Hosting Providers offers only Linux-based VPS plans, and you may need a Windows based VPS hosting for your project which only works on Windows based hosting.
So, it's hard to find Windows packages with VPS Hosting Providers. It calls for some extra digging to find out the best and cheap Windows VPS Hosting Providers.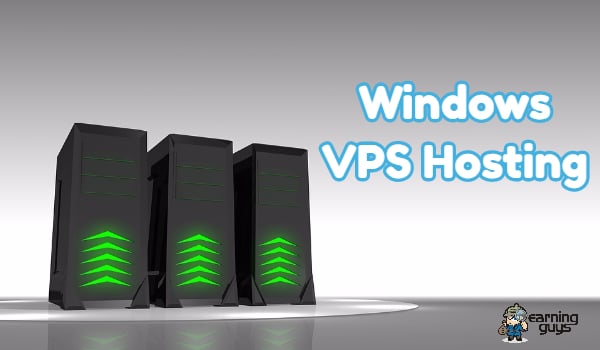 However, fortunately for you, we have gathered a list of favorite and cheap Windows VPS Providers. It will help you to scale your traffic without paying any enormous amounts towards web hosting.
For most developers, bloggers, and webmasters, the need to stick to a budget is of prime importance. The good thing with VPS packages is that you need to pay per month based on actual computing resources used.
Moreover, several hosts start their VPS offerings very small allowing customers to only pay for the hosting resources they needed to run their website or application.
Plus, with VPS Hosting, you get the advantage of adding more resources and customized configurations as your traffic scales.
The Windows VPS Hosting plans start at a very affordable rate as low as $10 per month. They help customers to scale as needed.
Here, we have made sure to present you Windows VPS Hosting Providers that prefer to balance cost and affordability with attributes such as performance, reliability, security, and customer support, among other factors.
So, our top recommendations help you in getting the most bangs out of your hosting buck. It means that your website or application gets the best chance of appealing to your end users.
These VPS Providers offer the best configurations and are not all expensive. They are suitable for entry-level customers as well as experienced players. They have unparalleled technical expertise and top it up with superb customer support and managed services.
You may also like: Best Place to Buy Cheap Domain Names
We have found out many esteemed VPS Providers that offer Windows VPS Hosting at a very low price point. Herein we have shared the top picks in cheap and best Windows VPS Hosting Providers.
8 Best Windows VPS Hosting Providers
So, have a look at the top picks below:
1&1 IONOS offers cheap & best Windows VPS Hosting. The plans start as low as $5/month.
With 1&1, its time to get over with shared resources. 1&1 delivers high performance. Your server's full computing power is always available. All thanks to its dedicated server resources.
It is studded with the latest Intel® Xeon® E5 processors and has 100% SSD storage. You get cloud infrastructure and storage area networks for top reliability and data security.
1&1 IONOS offers 99.9% uptime guaranteed. 1 & 1 maintains competitive pricing and robust in-house technologies. Its virtual cloud servers accommodate unlimited site traffic.
Its hosting solutions meet the need of all customers, from novices to experts. Plus, they constantly endeavor to improve upon their web services.
1&1 is recognized as a trusted host for millions of website-owning customers. They are a reputable leader in VPS Web Hosting.
They offer several Virtual Server plans.
There's the Virtual Server Cloud M at $5/mo with 2GB RAM and 80GB SSD. The Virtual Server Cloud L comes at $9.99/mo with 2GB RAM and 80GB SSD. The Virtual Server Cloud XL starts at $1/mo (6 months) with 4GB RAM and 120GB SSD. Its Cloud XXL Plan comes at $29.99 with 8GB RAM and 160 GB SSD.
So, 1&1 is cheap and best Windows VPS Provider.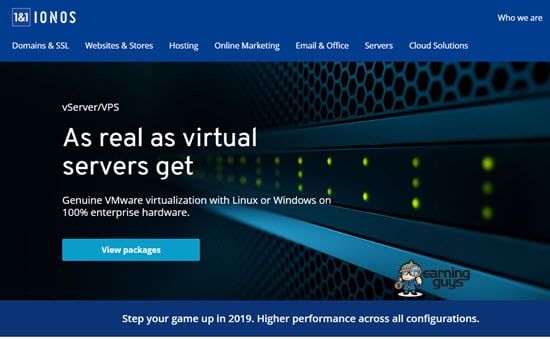 2. GoDaddy Windows VPS Hosting
GoDaddy is one of the top Windows VPS Hosting Provider. It delivers high performance with its lightning-fast SSD servers in regional data centers.
Its Windows VPS Hosting Plans are suitable for popular blogs, high traffic WordPress or eCommerce sites, and even for mission-critical sites with high-performance demands.
"Grow" is its best value Windows VPS Hosting Plan. It comes with 3 CPU Cores, 6 GB RAM, 150 GB Storage at $44.99/mo.
The other plans are Launch ($28.99/mo), Enhance ($37.99/mo), and Expand ($54.99/mo).
All the plans include:
Windows Server 2016 operating system
Patching & uptime monitoring
Plesk Web Host Edition
Plesk Application Installer
24/7 expert VPS support
All the plans include a 99.9% uptime guarantee, free snapshot, resource monitoring, one dedicated IP, root and SSH access, and FTP accounts.
The GoDaddy VPS Hosting avoids "bad neighbor effect. It offers an isolated environment where you get dedicated RAM and storage, along with allocated CPUs.
GoDaddy Windows VPS Hosting solutions are incredibly fast. The high-performance SSDs on an OpenStack platform offers as much as three times the speed with KVM virtualization. You can experience the power and performance of your VPS with your server up and running in minutes.
Other services are taken care which includes patching, OS updates, etc. They have included a comprehensive set of tools for uptime monitoring, plus on demand and automated snapshots.
Moreover, with GoDaddy, you get regional data centers for faster page loads and a better experience for your visitors. They have advanced security protocols and run round-the-clock network monitoring to mitigate attacks within 30 seconds.
They offer easy to use interface with their simplified hosting dashboard for uptime monitoring, resource usage, and managing backups. GoDaddy enhances its hosting solutions with award-winning support.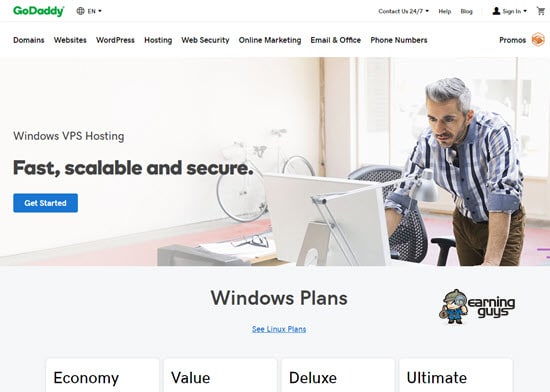 Liquid Web offers Cloud VPS Hosting solutions. It is one of the fastest Managed VPS provider.
Liquid Web VPS Hosting solutions are great for business, eCommerce sites and apps. There's easy scalability for server resources as and when you need them. You get real-time monitoring and 100% uptime guarantee so that your business always keeps running in a smooth fashion.
Moreover, Liquid Web is recognized as a leader in web hosting solutions. It offers managed VPS hosting with SSD and Great Cloud features.
Its Windows VPS Hosting starts at $49.50/mo with 4vCPU, 5 TB Transfer, and 100 GB SSD Disk Space.
However, you need to go for an extensive verification process when you register for a new account.
With every VPS, you get:
Built-in Backups
Gigabit Transfer
Unlimited Sites
Dedicated IP Address
CloudFlare CDN
Server Secure Advanced Security
Integrated Firewall
DDoS Attack Protection
cPanel/WHM or Plesk Onyx
Root Access
Easy Scalability (upgrade or downgrade)
100% Network and Power Uptime SLAs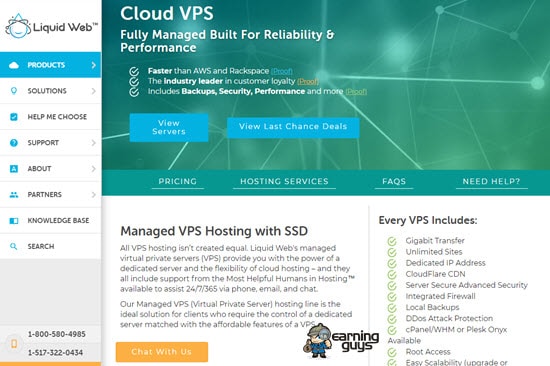 4. Interserve Windows VPS Hosting
Interserve comes with cloud virtual private servers. It offers a flexible hosting platform for your online projects. They have included managed support.
It helps you to diagnose server issues like database issues and even services that are not running. They are available 24/7 by phone, live chat, and ticket system.
Its Windows VPS keeps all your applications always online and running.
Interserve Windows Cloud VPS starts at $10.00 per month with 1 CPU Cores, 1024 MB, 25 GB storage, and 1 TB transfer.
So, you can deploy hundreds of apps on your cloud VPS. It has easy to use Control Panel. Plus, there are no additional control panel expenses.
Interserve all-new virtual private servers have high-performance SSD hard drives that range from 30GB to 240GB.
Most importantly, you get running in seconds. Its VPS servers are provisioned immediately. So, you can use your server the very second you need it.
Its web-based control panel allows you to scale your virtual server up or down effortlessly. You can order backups, manage snapshots and more from inside its management interface.
It has the latest versions of PHP, MySQL, Perl, Python, Ruby, and more come pre-installed. Moreover, InterServer guarantees hardware, network, and infrastructure uptime of 99.9%.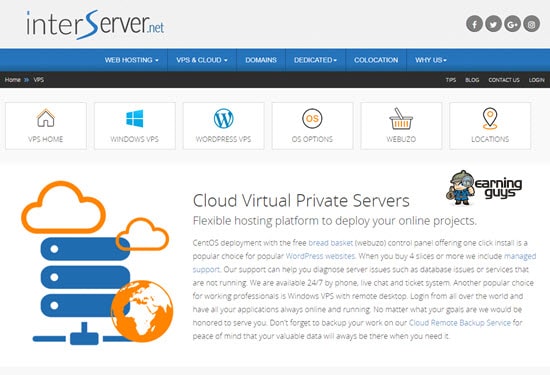 A2 Hosting offers Managed Windows VPS Hosting. It has both Windows as well as Linux plans.
It has three Windows VPS Hosting Plans:
The Prestige+ is the most popular plan starting at $49.00 per month. Some of the main highlights of this plan include:
6 GB RAM
100 GB Storage
3 TB Transfer
Six vCPU
Administrative Access Available
Free SSL & SSD
Plesk Onyx 17.8 Control Panel
Anytime Money Back Guarantee
Its Managed VPS Hosting Plans are known for speed, reliability, support, and so much more.
You get up to 20x faster servers. Its friendly support experts are available 24/7/365. Its ultra-reliable servers offer 99.9% Uptime Commitment.
You get hosting on speed optimized servers with a choice of server location, free SSDs, and 20x faster Turbo servers. So, you get a 100% worry-free hosting experience. Plus, it's easy to use.
You can easily access your software, email, databases, and files from within its user-friendly control panel.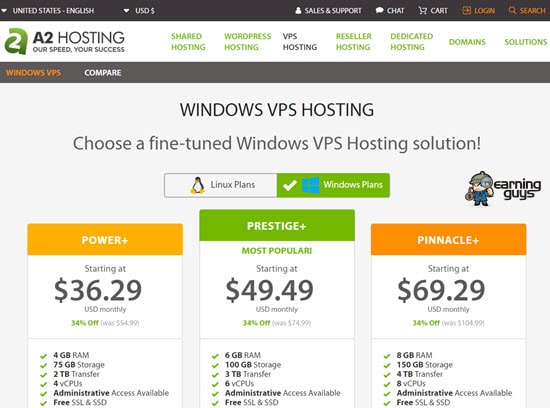 6. Hostwinds
Hostwinds offers you with fully managed Windows VPS Hosting.
It is one of the trusted names in managed enterprise Windows VPS Hosting. It has come with the latest hardware and most efficient features to give you the best VPS Hosting for Windows.
Hostwinds has many highlights that go on to make it a preferred choice for thousands and thousands of webmasters and bloggers.
First of all, you get fully managed Windows VPS Hosting. It offers instant set up. Further up, you get nightly backups. It has implemented the latest technology in VPS Hosting.
For example, there are solid state drives and GBPS Ports. It has covered up its services with 24/7 tech support. And the best of all, it has 99.9999% of uptime.
The plans start at $8.00 per month wherein you get 1 CPU Core, 1 GB RAM, 30 GB Disk Space, 1 TB / 1 Gbps Port. Its best seller comes at $22.50 per month with 2 CPU Core, 4 GB RAM, 75 GB Disk Space, and 2 TB / 1 Gbps Port.
Its fully managed Windows hosting solutions offer you more power and more scalability for the best and truly seamless experience. Hostwinds goes on to ensure that there's no single point of failure to maintain and safeguard your server's uptime.
It has come up with a specialized team that continually monitors your Windows server for optimum performance. Moreover, they go on to quickly fix unexpected problems so that you are always up and running smoothly.
Hostwinds offers instant scalability so that you can upgrade your Windows VPS easily and quickly. You can modify your server and meet your personal needs by adding on RAM or CPU anytime and fast.
Hostwinds offer state-of-the-art tech and hardware to give you a high-powered infrastructure that supports all types of applications with better reliability and higher performance.
So, with Hostwinds you get a fast and optimized hosting experience that you will certainly appreciate and love.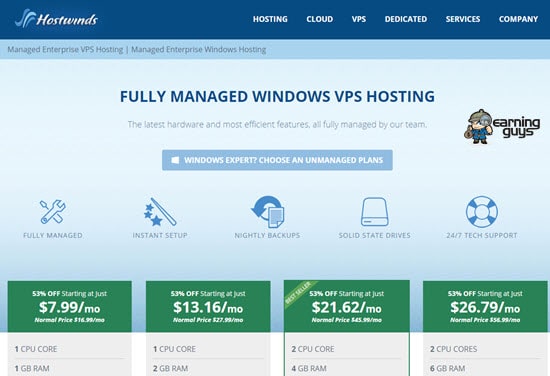 Looking for a low-cost Windows VPS Hosting, then you can surely head over to Accu Web Hosting.
Accu Web Hosting offers Windows VPS Hosting starting at just $7.99 per month. Moreover, Accu Web Hosting is known for superior Windows VPS Hosting.
They guarantee 99.9% Uptime with 100% Customer Satisfaction and in case you are not satisfied, you have your money back. It offers hassle-free cancellation.
Accu Web Hosting has state-of-the-art data centers that are geographically dispersed thereby giving you high network quality with low latency.
You have the leverage of choosing VPS data center from its USA (Denver, Colorado), Europe, and Asia locations.
Its ultra-modern data centers give you total reliability and are backed by fire suppression systems, a backup power generator, and continuous video surveillance pass-card protected facility entrance.
There's much for you with Accu Web Hosting. For instance, you get lightning fast connectivity speeds of 1 Gbps.
There's Enterprise Class SAN Storage. You get 1 GB per second Port Speed. Its Full Root Access allows you to perform an administrative task. And there is much more for you with Accu Web Hosting Windows VPS Hosting. So, Accu Web Hosting turns out to be a best, powerful, and reliable Windows VPS Hosting Provider.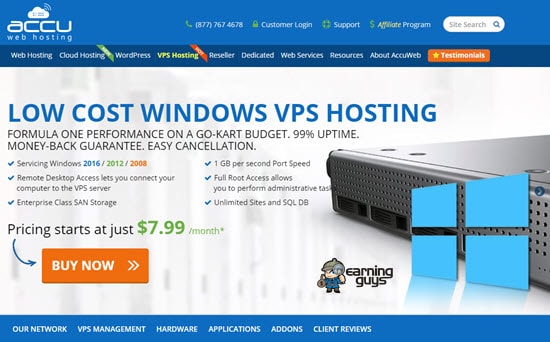 HostDime is another very powerful, reliable and affordable Windows VPS Hosting Provider. It offers self-managed Windows VPS Hosting Solutions at an affordable low price.
You get HostDime quality and reliability with its self-managed Windows VPS.
The pricing for its Windows VPS1 Plan is pegged at $55 per month wherein you get 1vCPU, 60GB Disk Usable (Pure SSD), 2GB RAM, 1 Usable IP, and KVM Virtualization.
However, its Windows VPS2 Plan offers the best value at $80 per month wherein you get 2vCPU, 100 GB Disk Usable (Pure SSD), 4 GB RAM, 1 Usable IP, 45Mb/s (~15TB) Monthly BW, and KVM Virtualization.
It also offers Windows VPS 3 Plan at $110 per month wherein you get 3vCPU, 140GB Disk Usable (PureSSD), 8 GB RAM, 45Mb/s (~15TB) Monthly BW, 1 Usable IP, and KVM Virtualization.
HostDime has many specialties which make it one of the top Windows VPS Hosting Provider. For example, there's HostDime Enterprise Hardware DDoS Protection service which is backed by the market leader in network security, Arbor Networks.
Business Platform came pre-secured and hardened against OS and Kernel vulnerabilities. Plus, 100% of the RAM and disk resources are dedicated to one individual user. So, you enjoy complete control over your kernel.
Thus, HostDime comes out as a reliable, secure and powerful Windows VPS Hosting Provider out there.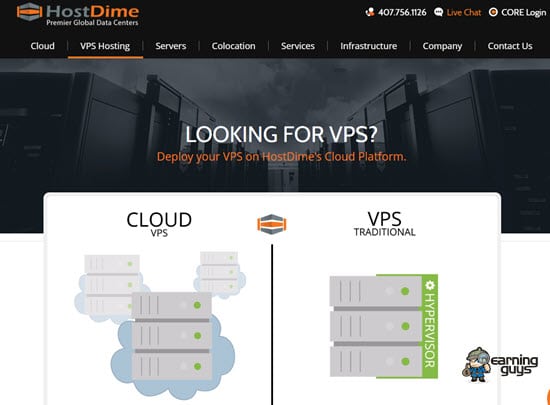 We hope that the above presentation on 8 Best & Cheap Windows VPS Hosting Providers proves immensely helpful to you.
Which VPS Hosting Provider you are using? Do share your views with us. You can leave your comments below.