Here, you will come to know about Ghostwriting.
The post is all about:
What is a Ghostwriter?
How to find Ghostwriting Jobs?
So, if you have any doubts about Ghostwriting, then you should go through this post as it offers detailed information to you about ghostwriting.
Moreover, if you want to give ghostwriting a try, then do check out this post.
Let's get started.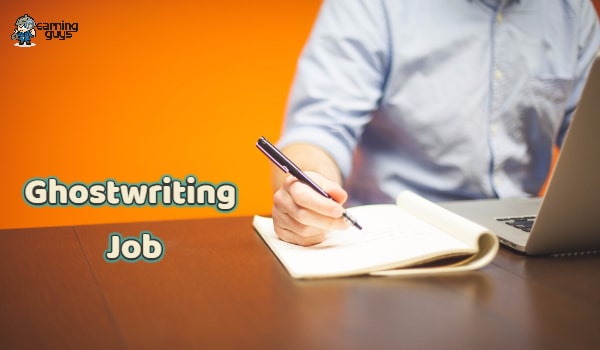 What is a Ghostwriter?
A ghostwriter can be understood as a person who is hired to write texts (literary, speeches, journalistic works, blog posts, and more) that get officially credited to another person as the author.
So, as a ghostwriter, you allow somebody else to put their name on your work. It means that you don't get the credit for your work – at all.
The ghostwriter is hired as a professional freelance writer and produces high-quality writing copy for money.
So, Ghostwriters produce work for money but do not take the credit for the work. They assume none of the credit for the ghostwriting work.
In ghostwriting, the person who gives the work to the ghostwriter will own the copyright. They can modify or republish the work if they want in any way.
Usually, celebrities, political leaders, executives, and even bloggers hire ghostwriters to draft or edit memoirs, autobiographies, articles, or other written material.
Moreover, we have mentioned just the tip of the iceberg.
Actually, ghostwriting is everywhere.
Ghostwriting includes:
Business Books
Speeches
Memoirs
Autobiographies
Book proposals
Lifestyle books
Newsletters
Social Media Posts
Articles
Blog Posts
And more!
Usually, ghostwriting involves editing a piece of work, or writing a piece from scratch.
From a blogging point of view, ghostwriting includes the following:
Writing short and functional blog posts
Taking an assigned topic together with some very brief outline, then writing a post
Editing and expanding a rough draft
Writing a post based on a title
Framing blog posts ideas, getting them approved, then ghostwriting the posts
In fact, there are many different reasons why people hire ghostwriters. Here, I list out the common ones for you:
Although they may possess a wealth of expertise in some niche, these people are not good at writing or do not enjoy writing at all
They do not possess the time to write their own material as their business has grown so much
Is Ghostwriting Ethical?
Ghostwriting is ethical as long as the message that's transmitted by the ghostwriter is authentic. It all lies in the accuracy of the message that the non-writer wants to transmit through the ghostwriter.
The basic requirement of remaining ethical is fulfilled when a ghostwriter offers his/her writing expertise to transform a collection of ideas and form cohesive messages.
So, there's nothing wrong is getting the assistance of a ghostwriter when they help to transmit the message to your readers accurately. It doesn't matter who wrote the text as long as the message is transmitted accurately to the readers.
Ghostwriters possess excellent writing skills. They help someone who doesn't have writing skills or the time to pen down articles or text. Ghostwriting is a legal profession that goes back centuries. It's a contractual arrangement between two individuals where one does the work for payment, and another gets the credit.
Benefits of Ghostwriting
There are plenty of reasons why many writers take to ghostwriting. Here, I list out two main benefits of ghostwriting:
Ghostwriters tend to charge very high sums of money. In fact, ghostwriting pays better than regular freelancing. So, there's money to be made with ghostwriting. For example, a ghostwriter can charge a fee of $10 to $25000 for writing a book over three to six months.Ghostwriters do not get the credit for the work they produce. So, they compensate for this loss by increasing their fee. Moreover, when a ghostwriting relationship is built with someone, it often results in ongoing work for you. Most people stick with the same ghostwriter as they want their writing to be consistent. So, as a ghostwriter, you get consistent work at a higher rate than usual.
Ghostwriting offers you the opportunity to get associated with someone well-established in your field. So, you get a good idea of how big names in your field work and think.You build close relationships with your clients. You can get lots of valuable ideas which can prove very useful when you want to start your own business as your blog.

Your clients can share your other work on social media thereby bringing you a lot of extra traffic. Ghostwriting brings you in close contact with influencers in your field who will be happy to help you offering you favor or some advice.

Their helping hand could prove vital if you want to make a name for yourself in the blogging world.
How to Become a Ghostwriter?
Ghostwriting can be a quite lucrative business. However, to become a well-paid ghostwriter, you must hold plenty of experience as a freelance writer. At the least, you should have experience writing website and other types of copies for businesses.
You must be a well-experienced freelance writer who has been paid regularly for writing services. Moreover, you must have experience in dealing with the clients. Then you can embark on the career of becoming a paid professional ghostwriter.
You must draw a portfolio showing your credibility as a writer in the field in which you want to write. You need to focus on the topic you want to write about.
You must know what medium you want to write in. Lastly, you must showcase your abilities (skills, knowledge, certifications, portfolio, etc.) as a writer so that people can hire you as a ghostwriter.
How to find Ghostwriting Jobs?
Ghostwriting offers a splendid way to make money.
However, you must be comfortable with the rules of ghostwriting. You must know that you will not receive recognition for your writing.
In ghostwriting, you give your client all the rights to your work. You need to realize and accept that ghostwriters don't get credit for their work. However, you are compensated financially.
As long as you accept this fact, ghostwriting can be an interesting and lucrative career option for you.
In fact, ghostwriting is just another avenue of writing. If you love writing, then ghostwriting can be a fantastic option to make some cash.
In ghostwriting, you get a fairly consistent stream of work. You don't need to pitch your writing and expect that someone will buy it. Rather, it proves a lucrative option when you are new to the publishing industry.
So, if you are looking for ghostwriting job opportunities, then you can find them posted on freelance writing job boards. Here, we have featured some of the best places (online) where you can find ghostwriting jobs:
5 Best Place to Find Ghostwriting Jobs
Here, we have featured some of the best places (online) where you can find ghostwriting jobs:
Upwork offers a huge amount of work for freelancers. In fact, many freelancers are making a full-time income with Upwork.
At Upwork, there are more than two million messages that are exchanged every week.
Moreover, you can find ghostwriters job at Upwork easily. Ghostwriter jobs are regularly advertised on Upwork. It happens on the hour. So, Upwork is a great place to make some extra money.
You can make a full-time income with this website. There are ample opportunities with high-paying clients. There are millions of jobs posted on Upwork annually.
It's one of the world's largest online workplace connecting businesses with professional freelancers. Upwork offers both free memberships as well as paid plans. As a freelancer, you need to pay the Upwork Service Fee on all billings.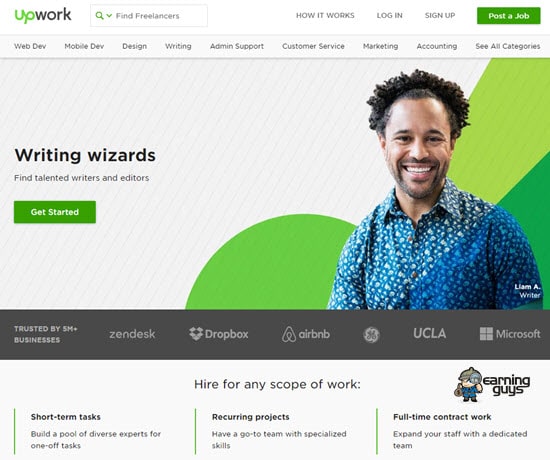 Guru is an equally good website for finding ghostwriting jobs. It has been around for a long time. On Guru, tons of jobs are posted on a daily basis. So, at Guru, you would not be left without work for a long time.
In fact, freelancers on Guru have earned over $200 million which itself is a testimony of the success that writers have achieved on this website.
There are many high-paying clients at Guru who are willing to pay for quality work. So, you need to dish out quality content to make a good amount of money with this website.
Moreover, Guru makes it easy for employers and freelancers to connect and collaborate with each other. Guru happens to be one of the best websites to find new clients online for ghostwriting jobs.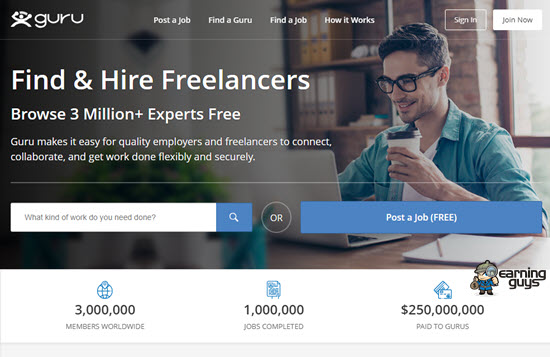 Freelancer is an online marketplace where employers and employees connect and collaborate. Freelancer allows employers to post work for site members who bid in a competitive tender process.
Freelancers can post their profiles on the site. They complete work and receive reviews of people they work for. You get a series of account options, ranging from free accounts to professional subscriptions.
Moreover, Freelancer happens to be the go-to place for writers as there are plenty of jobs posted on the minute over this website. In fact, writing & content is one of the top job categories (that get job requests) at Freelancer. So, Freelancer is one of the best websites for writers to find freelance writing work.
You can make a full-time income as a ghostwriter with Freelancer.com. You need to start as a newbie. However, those that were once newbie have become successful ghostwriters. So, Freelancer offers a great opportunity of making money for ghostwriters.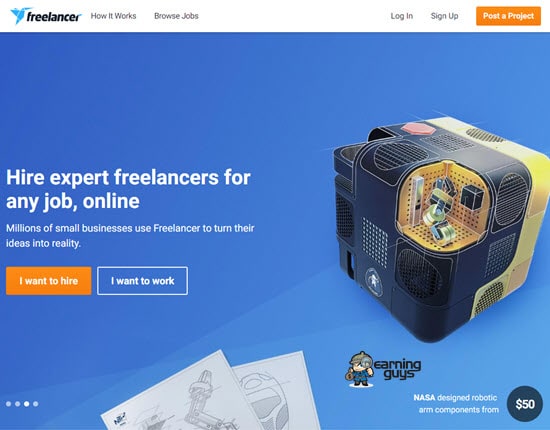 PeoplePerHour is another great website to find ghostwriting jobs. Here, you can find ghostwriting jobs in minutes. It has a huge community of freelancers that are ever eager to help your business succeed. So, it's a place to find the best freelancer talent for your project.
PeoplePerHour makes it easy for you to post projects quickly. You will receive responses from freelancers even quicker with their tailored quotes within minutes.
At PeoplePerHour, freelancers can post fixed price offers from as little as £10. Moreover, at PeoplePerHour, you get to work with an expert in their field of work. Plus, every freelancer is rated and reviewed by the PeoplePerHour community.
PeoplePerHour makes it easy for freelancers to collaborate with their clients. You get structured threads for communication and simple, organized invoicing.
It is painless and risks free. Its payment system holds payments in an escrow account until the work is considered as "completed" by both the parties. Moreover, PeoplePerHour protects you from phishing, fraud, and identity theft.
Plus, their customer support specialists offer help to sort out any technical or collaboration issues.
You can join PeoplePerHour for free. Moreover, no upfront payments are required, and there are no hidden fees.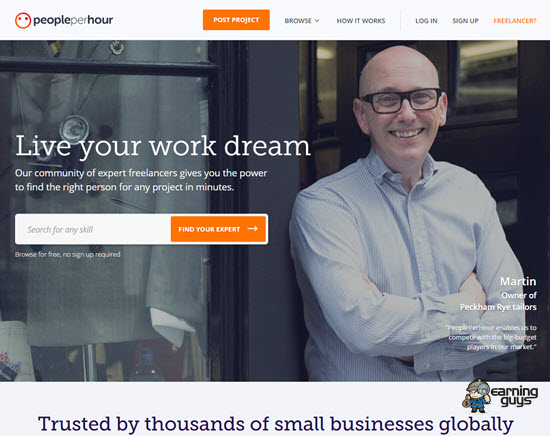 Truelancer has built a global community of trusted freelancers. It's one of the best places to find ghostwriting jobs. It's an India based online platform where freelancers can search for ghostwriting jobs as well as jobs in various other categories and earn money by working with real clients across the globe.
Truelancer is suitable for content writers, developers, designers, mobile app developers, virtual assistants, and many other professionals. Projects such as content writing, graphic designing, data entry, IT & Programming, and many other categories can be posted and found on Truelancer.com.
Moreover, you can create an account, find work, and post a project totally free of cost on Truelancer.com.
It's one of the best online platforms for freelancers and employers to come together and work. Talented people can build a professional career through networking and promoting their work.
Employers can outsource jobs and can thus save time and energy. Currently, Truelancer hosts more than 35000 freelancers and employers. It has created user-friendly and interactive platform making life simple for those looking for work as well as those looking to hire.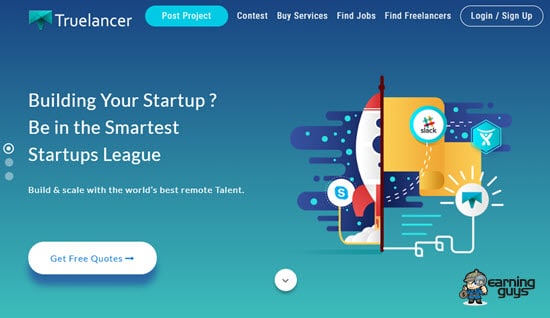 With this, we have reached the end of this post. We have detailed the concept of ghostwriting and have listed the best online platforms to find ghostwriting jobs. We hope this post on ghostwriting proves useful to you.
Thanks for Reading. Please share the post on popular social networks. We welcome your comments and suggestions.