We have listed some of the most useful Google Apps in this post.
Over the decades, Google has evolved tremendously. What started as just a search engine has now become one of the biggest brands in the world. But even now, the people at Google haven't stopped; they regularly work to make products/services for making everyone's life easier.
Google took the first step in expanding its services in 2006 when it launched Google Suite. Here, they introduced a bunch of Google Apps designed to help people work using primarily their mobile phones. Year after year, they kept adding more of these apps.
Today, Google suite has a library of over 35 apps that help users do basically everything using just their phones.
To save you the trouble of figuring out what each app does, we have put together a google applications list (that are also conveniently the most popular Google Apps) describing everything about them in detail.
You may also like: 11 Best & Must-Have Apps for Bloggers
15 Amazing Google Apps
Without further ado, here is the list of some of the Best Google Apps to have.
Launched in 2006, Google Docs is one of the most popular Google Apps out there. Google Docs is an online app where you can create, edit, and store files.
If you deal with a lot of articles, presentations, plans, etc., and are struggling to organize your work, you must try Google Docs, and here are three reasons why:
Since this is available on three platforms, i.e., Android, IOS, and the Web, you can work on your document anywhere and anytime. Moreover, you also have the option to enable offline access, so you needn't worry about an internet connection.
Since anyone can access your document ( when given permission), you can collaborate and share your work with anyone regardless of their location.
It's free- Yes, you read it correctly. Anyone who has a google account can use all features of Docs without paying any extra penny.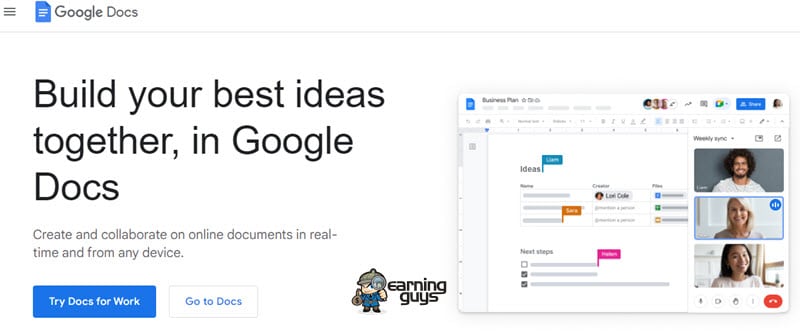 Google My Business is easily one of the best Google Apps to market your business for free. Using Google My Business, not only can you promote your products in your local city/state, but you could also aid people in finding your offline store.
Additionally, this app is loaded with features to help you connect with your customers. This includes,
Creating regular posts about your products/services, new launches, etc.
Check for reviews and feedback from your Ex-customers
Further, connect with potential customers through comments.
In essence, Google My Business is a one-stop solution to help you maintain your online presence on google.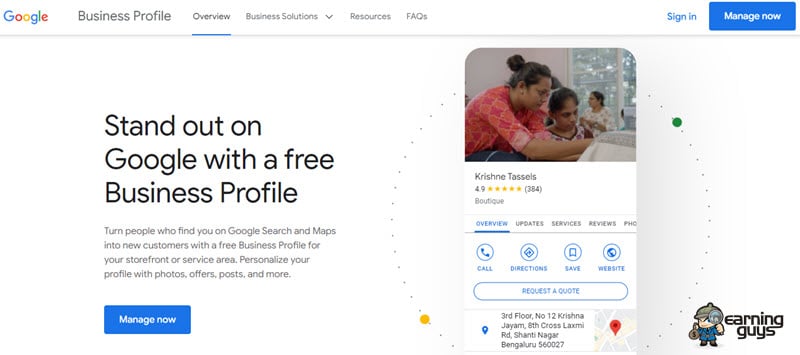 If you are like us and find spreadsheets super boring, then Google sheets are here for your rescue. It is a part of Google's suite designed solely to offer a convenient interface to store data.
Google sheet is a web-based app that helps users to create, edit and share spreadsheets online.
Besides offering basic spreadsheet features like adding or removing columns/rows, Google sheets also offer a plethora of additional features, including
Multi-user Compatibility: A feature wherein many users can work on it simultaneously regardless of their location, and whatever change they make is auto-saved.
Offline Access: Similar to Docs, Sheets also has a feature enabling you to work without having internet access.
Multi-Platform Compatible: Google sheets is compatible with other offline programs, meaning you can download and share your data in formats like MS Excel, CSV, HTML, etc.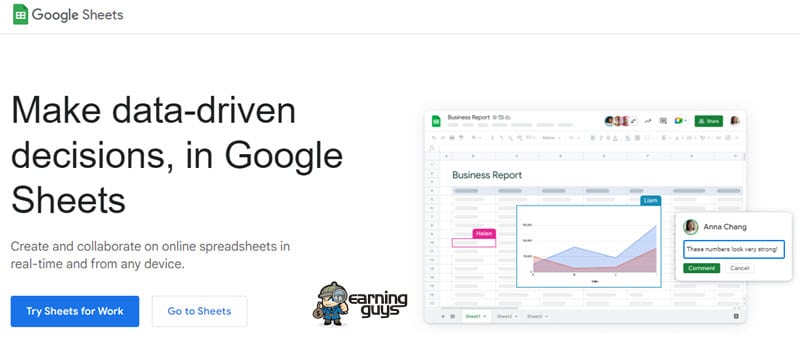 Google launched Forms in 2008, and since then, it has become one of the most used Google Apps around the world.
Google Forms is an app designed to create surveys and questionnaires. There is a good chance that, like most other brands, your target audience is also online. In these cases, you may often need to collect their opinions, and Forms is perfect for that.
You could choose from hundreds of templates (like feedback forms, sign-up forms, contact forms, worksheets, etc.), headers, logos, and videos. The form also has a feature where you can combine 2 or more templates in a single form.
Moreover, Using Forms will save you a lot of that since it enables you to share your questionnaire with hundreds of people at once.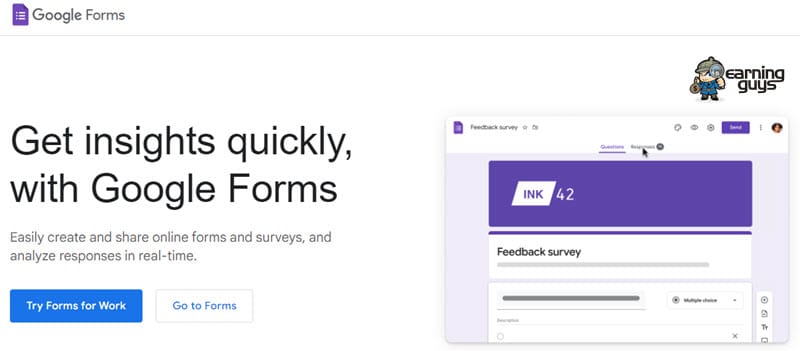 Google AdWords (currently known as Google Ads) is single-handedly the most used Google App in the world, with over 7,00,000 advertisers using it to promote businesses.
Google ad is one of the apps within the Google suite, designed to help businessmen and marketers connect and promote their services worldwide.
Using Google Ads, you can find out anything and everything regarding your target audience; for instance, you can know,
What people are looking for when it comes to your business area (their wants/needs)
Peoples' interests, preferences, likes, and dislikes
Current marketing and business trends
All this collectively will help you understand your customers better and create a strong strategy and communicate your ideas in a better way.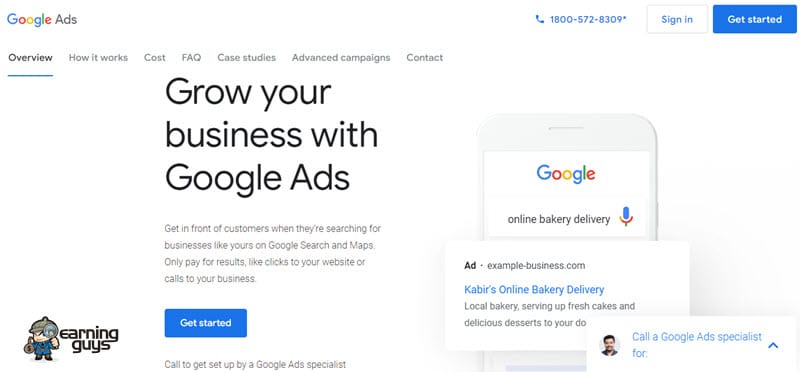 Google Calendar is a simple yet efficient tool to manage your schedule and keep track of your activities. As a professional, you must have this free tool.
What makes it one of the best Google Apps is its convenience for the user. It offers much more than just reminding you of the date; you can set meetings, appointments, payment schedules, etc.
Additionally, it also has the feature of sharing your calendar with anyone. This can be of major help for people looking to contact you.
Calendar is available on all three platforms, i.e., IOS, Android, and Web, and that too for free.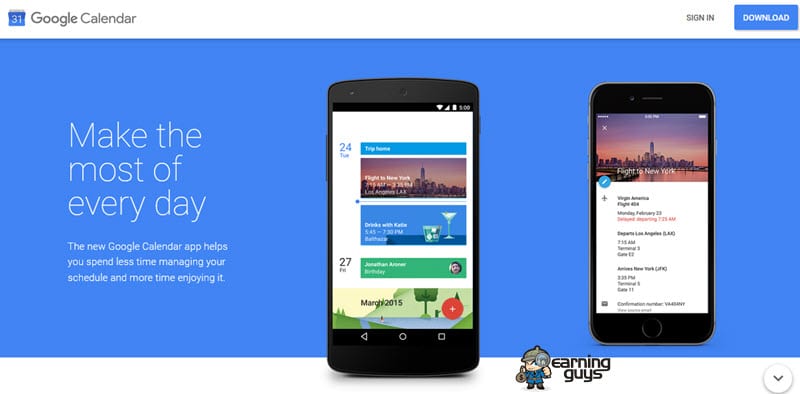 This list would have been incomplete if we had chosen not to include one of the best Google Apps, Google Analytics.
Analytics is an online program that provides its users with statistical and analytical data for their website(s).
What makes it one of the best Google Apps is the ton of features it offers. For example, it will help you determine the sources of your website's traffic. The location of your visitors, which device they use, what actions they take on your site, etc.
It doesn't matter if you have a blog, e-commerce site, or a full-fledged business site; as long as you are on google, this is a must-have.
Since its launch (in 2005), Analytics has gone through regular updates to give you the most accurate data and present it all simply and understandably.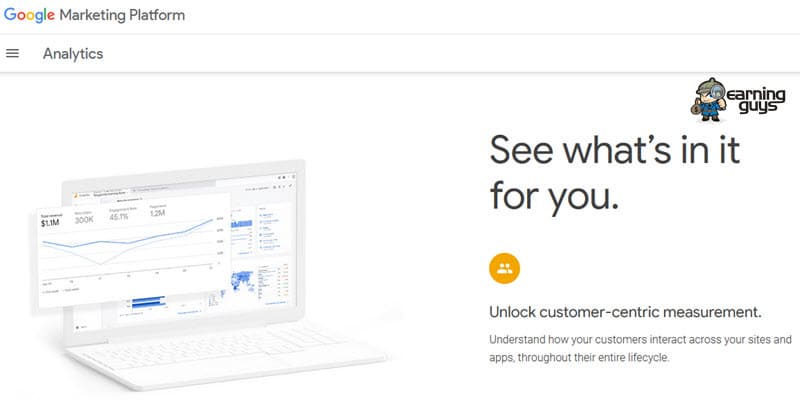 Related Article: 20 Best Earn Money Apps
Google Primer is probably the least known in this Google Apps list but doesn't let the numbers influence your opinion; it rightfully deserves to be on this list.
Primer is a free learning platform launched in 2015 and created to teach you the fundamentals of Business and Marketing.
Primer is designed in a way where you choose any course based on your liking. In addition, it provides mini-lessons, making the whole learning process very easy to understand.
Not only that, since it's been launched by google itself, there is no doubt that it is a reliable source to learn from. Furthermore, all lessons are curated by field experts themselves.
It is available for free but only on IOS and Android. All you would need is a google account.
Google Slides is yet another free app launched by Google. Using Google Slide, you can create and edit presentations. It is very similar to Powerpoint. However, these differences are a game-changer within themselves:
Simple To Use: Slides' interface is designed in such a way that you don't need to be an expert to create a stunning presentation. Moreover, the presentations can be integrated with other Suite apps.
Plethora Of Customization: Slides offers you a lot of customization options in the form of templates, themes, graphs, multimedia, shapes, etc., to choose from.
Easy Shareability: You will also have the option to work it offline and share it with anyone using a link.
Free To Use: It is available for free (to all Google account holders) on Android, Web, IOS, Windows, and Mac.
With these benefits, It is safe to say that Slides make presentations fun.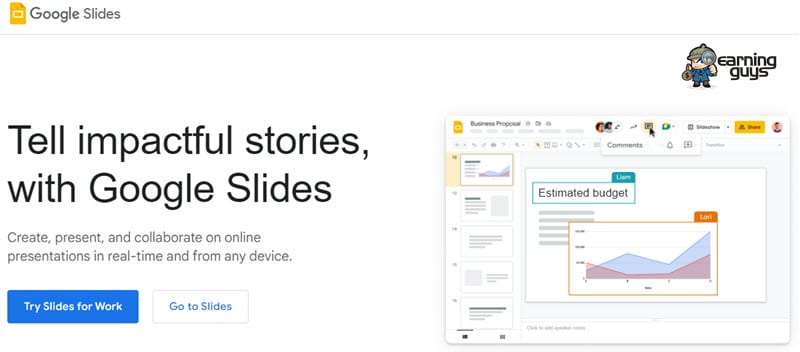 As the name suggests, Google News is a web app wherein you can get notified of everything worldwide. It was launched in 2006 and since has been the most used news app globally.
Google News provides users with up-to-date links to articles published around recent news. In addition, the users can customize what topics they want to see on their home page and also enable email alerts regarding the same.
You are not only presented with updated news every minute, but Google also has records of news articles published over a decade ago.
Moreover, The interface has been made very simple for everyone to use. All you would need is to enter a phrase or keyword related to the news, and the rest is taken care of by Google.
With over 35 languages to choose from, Google News is a trustworthy source to stay updated.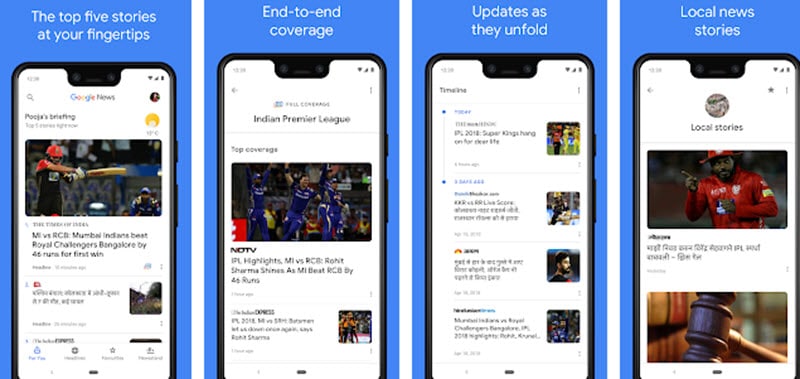 Google Sites is an effective and simple way to create a site for your business/profession. Even if you aren't a coding expert, you can easily create a stunning site using Google Sites.
With Google's site-builder, you can customize your sites as you need and even integrate other widgets like Google Calendar, Google Sheets, and Google slides to make them more functional.
That being said, there's one underrated feature of Google Sites which makes it one of the best Google Apps out there. With Google Sites, you can easily restrict who has access to your website. This means you can create sites for your work, team, or organization.
Since it's available on Android and IOS, you can access it from anywhere.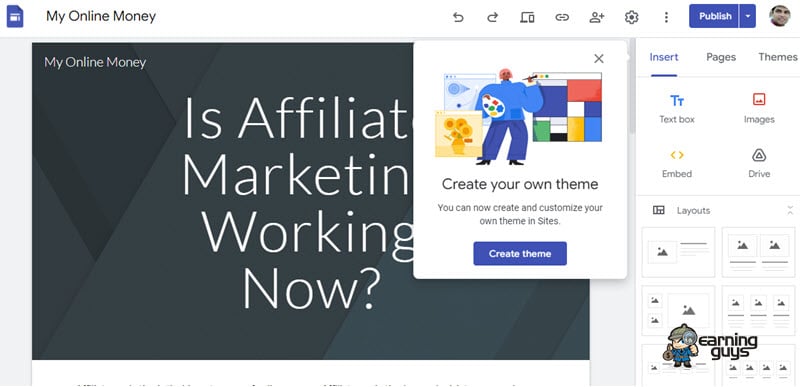 Google Drive is the most popular cloud service in the world right now, and for good reasons.
It is like a personal hard drive, but online. Google offers every user 15 GB of free space to store their documents and files online. If and when you use up that space, you can always buy more.
Google Drive's primary advantage over its competitors (like iCloud or Dropbox) is the integration features it provides.
Being a part of Google Workspace (previously known as Google Suite), it automatically has the feature to collaborate with Docs, Sheets, and Gmail.
Like most Workspace apps, you can download it on IOS and Android devices and access it anytime.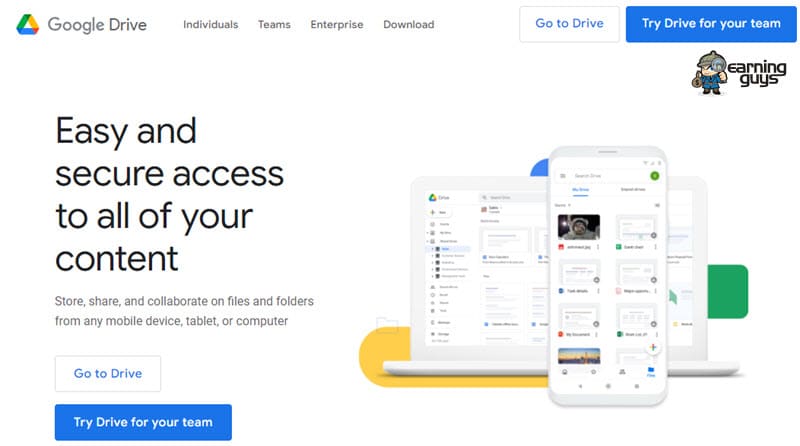 Blogger was acquired by Google in 2003 and is a web platform allowing users to create and share blog posts, photos, videos, etc., with the world.
It is a great alternative for someone looking to start a blog but is running tight on a budget. Each user can create up to 100 free blog sites with unlimited blog posts.
Blogger also offers all the features that other major platforms like WordPress/Wix do (in some aspects even more). These include:
Customizable Themes and Templates
Revenue through Google Adsense
Multi-User Blogs
Integration with other Google Apps like Google Domains, Google Affiliate network, and Google Adwords
Free plan with hosting and SSL certificate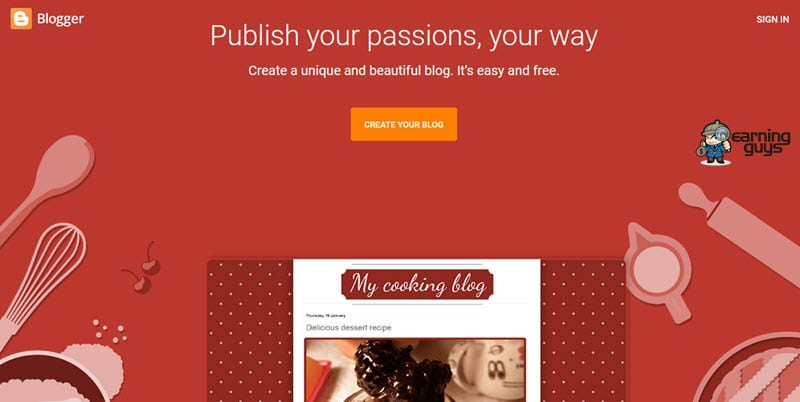 Podcasts have become a great way to share and access information from world leaders and successful entrepreneurs in recent years. As a matter of fact, most people prefer podcasts over books.
If you want to learn something new or share your expertise with the world, Google Podcast is the best way to go about it.
Although Google doesn't pay the creators monetarily, with over 50 million users, you can be sure to get great promotional benefits.
It is available on both IOS and Android Platforms. Also, it has the Google assistant feature enabled for listening on the go.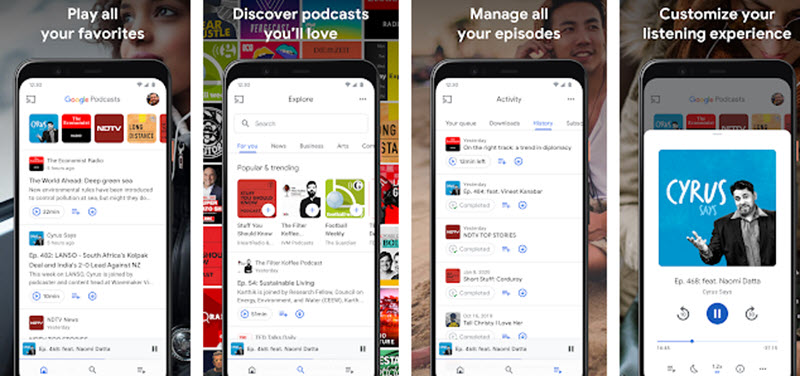 Toontastic 3D is a very distinctive google app for bloggers and storytellers. It's no secret that monotonous content has a lower chance of grabbing anyone's attention, let alone encouraging them to connect with it. Toontastic 3D gives you the freedom to be creative (in a fun way).
Using Toontastic 3D, you can create 3D animated objects and then use them to convey a message. It was primarily designed for kids, so you won't need to be an animation expert to use this.
This Google app is available on android and IOS for free.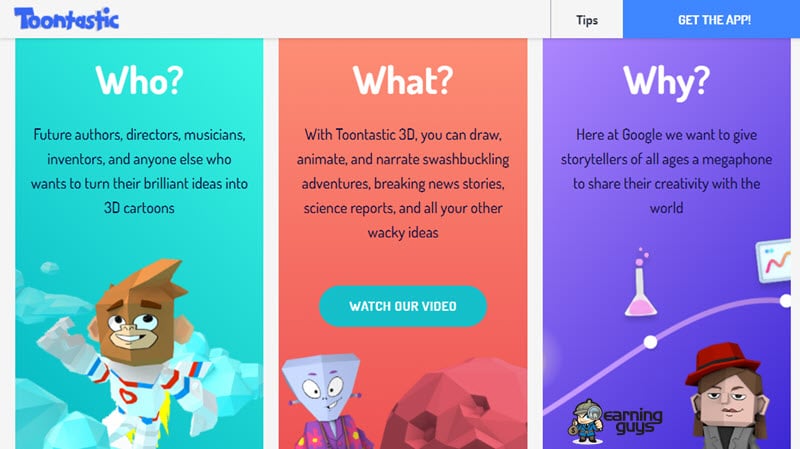 Conclusion
This concludes our list of the most popular and most used Google Apps in 2022. The biggest advantage of having these apps is the fact that they are free and still good enough to act as an alternative for some top-tier paid apps in the market.
Though these apps are designed to help anyone and everyone, they are most useful to a business owner, a marketer, blogger, or anyone with a website.
We hope you will be using some of these Google Apps, and it will help you in a lot of ways. Don't forget to share this post with your friends on social sites.