Here's a post for lifestyle and fashion enthusiasts as we showcase the 20 Best Lifestyle Blogs to you.
These blogs are filled with high-quality information as well as practical lifestyle advice. It will help you to improve your lifestyle and live a healthy and blissful life.
What is a Lifestyle Blog?
Lifestyle blogs are all about showing a style of living. They use visuals and stories to showcase interests, activities, and hobbies.
Lifestyle can also become personal from time to time. They make use of high-quality images to showcase their activities and interests.
So, lifestyle blogs focus on stories and emotions and talk about experiences here and there.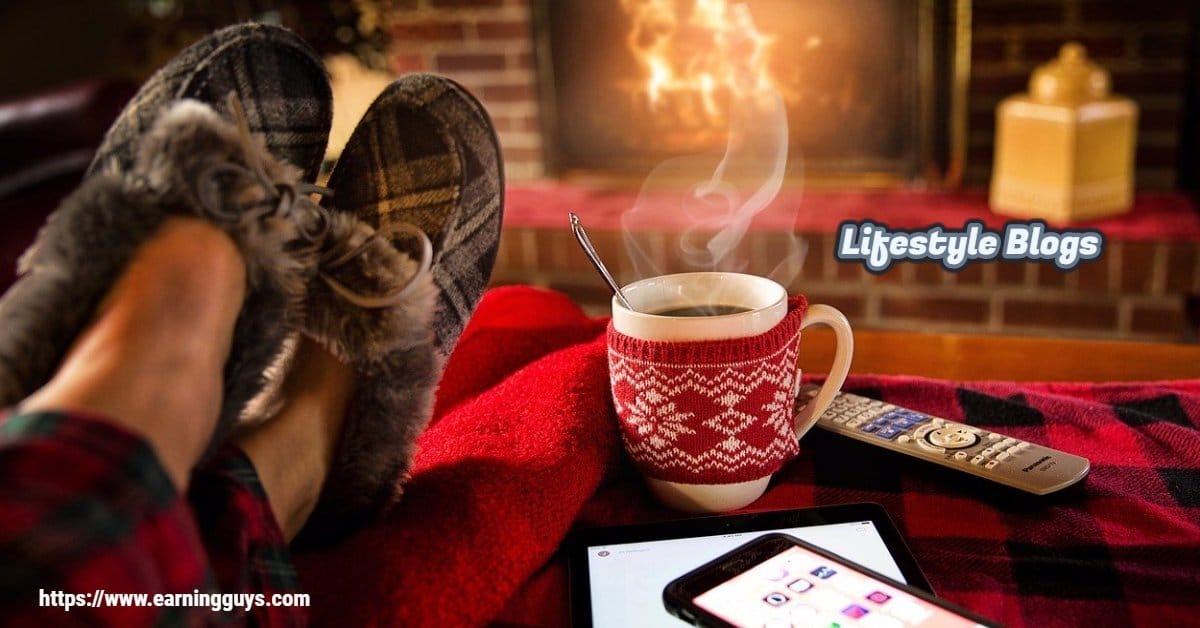 Lifestyle blogs can make you money. All you have to do is to build a fan base that follows your life & passions.
Here, we focus on a few main ways lifestyle blogs make money. So, you can come to know how to monetize your lifestyle blogs.
Sponsored posts are popular ways lifestyle bloggers can profit from their content. For example, sponsor companies can give you free products to review, helping you save money on products and grow your blog simultaneously. Moreover, you can review health and beauty products that most lifestyle blogs write about.
As a lifestyle blogger, selling affiliate products is a sure-shot way to earn some quick cash fast. You can review and sell beauty items and health products to make extra money on your site.
You can use display advertisements on your site to make quick money fast. Advertising networks pay good money for ads on a heavily visited lifestyle blog.
You can set up your own personal "shop" for selling items. There is no limit to the products you can create to earn money. The only prerequisite for you is to be "quite" creative. You need to set up a "shop" tab on your site and sell items from shirts to coffee mugs, fun weekly planners, and more.
Lifestyle bloggers branch out to write books into the magazine world. All these products can be linked to your blog for monetizing quickly and efficiently.
Once your lifestyle blog becomes a "hit" with your audiences, many people can start paying you to come and see them. So, you can earn money from events and guest appearances.
Lastly, you need traffic, good content, and marketing knowledge to earn money with a lifestyle blog. To start making money with your lifestyle blog, you must nail these three aspects down.
How can you start your lifestyle blog?
Here, we share a few simple tips that can help you start your blog.
You have to decide what you want to focus on and blog about. So, you need to figure out your niche. It will save you a ton of time down the road.
Come up with a killer blog name.
You need to understand that you're competing with many blogs out there. Your blog name must stand out, encouraging people to hang out with you and your ideas. The underlying crux is that you need to be "different."
People will only visit your blog when they value your thoughts and opinions. However, the feeling of writer's block may hit you anytime. So, you need to be prepared for writer's block.
Here's some advice when you're hit with writer's block.
You need to jot down post ideas as they come to you. You need to build a stockpile of blog post ideas to use down the road.
Lifestyle blog categories
Now, we share the top lifestyle blog categories you can write about when starting your blog.
Health & Fitness
Fashion
Food
Travel
Hobbies
Home Décor
Finances
Motherhood
Family
Beauty
Self Care
Gardening
20 Top Lifestyle Blogs
Now it's time to share how other successful lifestyle bloggers are growing their blogs. So, here's the list of 20 Best Lifestyle Blogs for you.
It's one of the top lifestyle blogs out there. Goop makes millions of dollars in revenue. It has been featured with top sites such as Fast Company, Vogue, The New York Times, etc.
Goop is run and managed by actress Gwyneth Paltrow. It was launched in 2008; it shares incredible advice about food, beauty, style, and work. It started as a weekly newsletter but became a one-stop platform for lifestyle enthusiasts.
Goop tends to be a one-stop destination for fashion and lifestyle-related tips and advice. It's also a place where you can find accessories, expensive branded clothes, bags, etc.
Goop makes money in the following ways:
It sells affiliate products related to fashion
It sells its own products through a page called "Shop," where you can buy expensive clothes, bags, jewelry, and more.
Goop also runs an affiliate program allowing you to earn commission on net sales with a 30-day cookie period.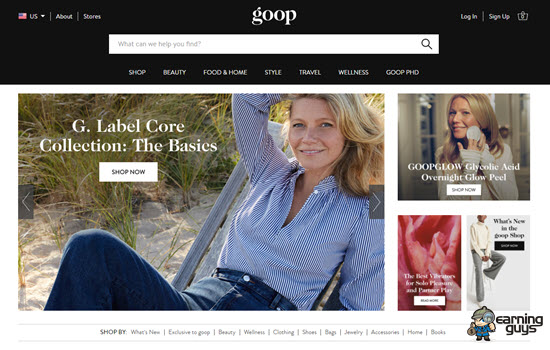 The Everygirl lifestyle blog focuses on the millennial woman and includes everything, including career, finance, wellness, travel, relationships, and more. It's one of the top lifestyle blogs for women.
Its content is super helpful and relatable. Moreover, The Everygirl offers content on Career & Finance, Fashion & Beauty, Travel, Wellness, Culture, Living, and more.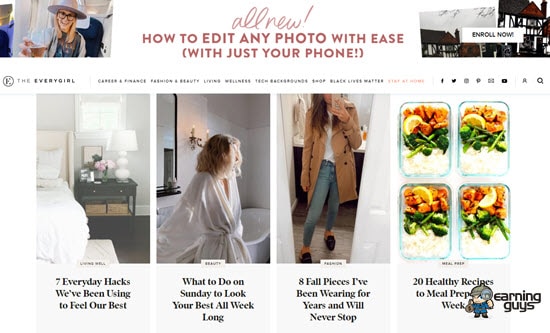 Cup of Joe is a trendy women's lifestyle blog out there. It's mainly focused on fashion and beauty. However, it also covers personal topics about relationships and women's issues.
Joanna Goddard, a magazine writer living in New York City, runs the blog.
In fact, it's an award-winning blog covering everything, such as fashion, beauty, design, food, and parenting.
Joanna has even come up with personal stories about relationships and motherhood. She writes about home makeovers, hair tutorials, and weekly recipes. The blog was launched in Jan 2007.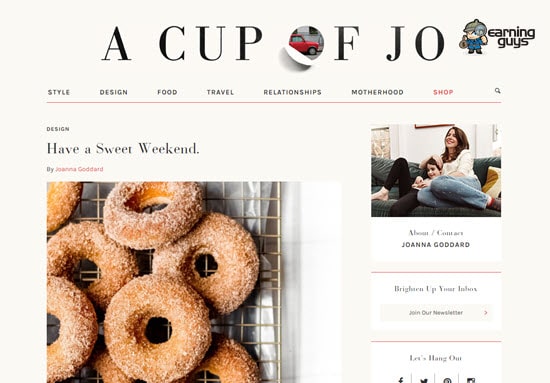 A Beautiful Mess is a kind of OG lifestyle blog. It was founded by two sisters, Elsie and Emma; it is a go-to place for anything creative.
It has an amazing collection of home décor projects, recipes, craft ideas, and more. So, anyone who is creative and colorful will certainly love this blog.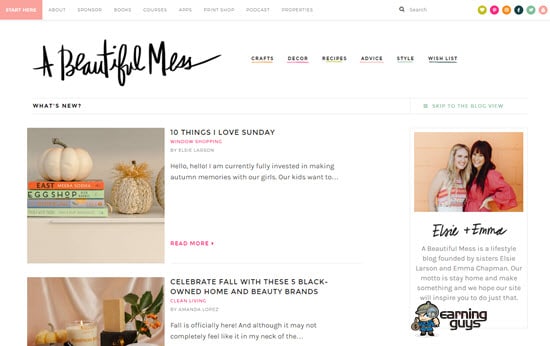 Cupcakes and Cashmere is a top lifestyle blog by Emily Schuman, wherein she shares articles on fashion and beauty, home décor, recipes, and personal stories. However, the main focus here is on fashion and baking.
Cupcakes and Cashmere have become popular lifestyle blog. After a high-profile career, Emily launched this blog and has also written several books; she has her own clothing line.
Emily mainly prefers to focus on the domestic lifestyle. She has also taken up motherhood issues as well. Her blog has around 400,000 subscribers and growing. The estimated monthly visitors are around 380,000.
The Financial Diet is a popular lifestyle blog that has a major focus on personal finance. They not only offer general financial advice, but they even share personal stories and advice for life situations that can be faced by millennial women.
So, The Financial Diet is one of the best places to head for personal and financial advice.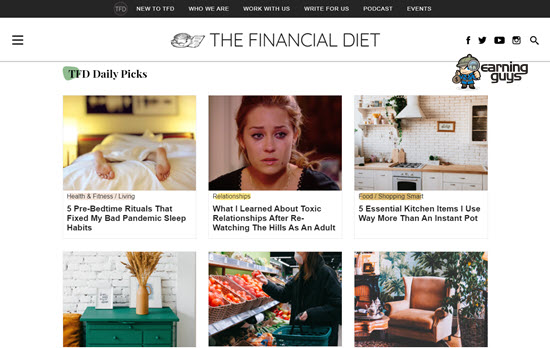 Design Sponge is a daily blog run and founded by writer Grace Bonney. The blog was launched in August of 2004. It attracts a diverse group of devoted readers from across the globe. It's currently reaching over 2 million readers per month.
Its main focus is on the creative community. It works intending to make the art and design world personal.
The main highlight of Design Sponge is that it covers beautiful homes, objects, and trends, and even the people behind them share their struggles and real-life concerns.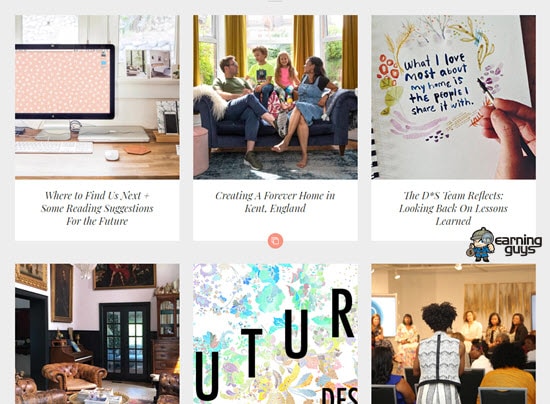 Primer Magazine is a lifestyle blog by Andrew Snavely, wherein he shares content for men who want to improve their life and clothing styles. It's shaped like a weekly magazine for guys who want to become better men.
It takes up issues for guys in their 20s, such as career success and personal wellness. Here, you can find articles on affordable style, self-development, how-to's, career advice, and reclaiming manliness.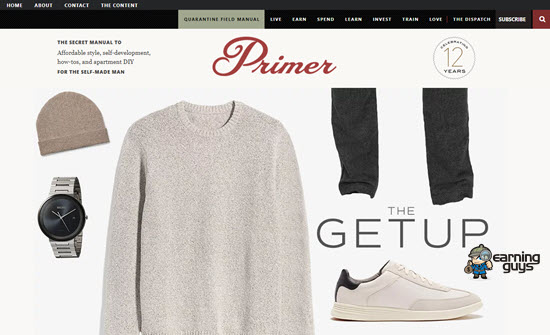 This blog is being run by Camille, a Texas-based lifestyle blogger. Camille Styles has also authored a best-selling book, namely "Entertaining."
Her blog offers a new approach to improving your lifestyle. It helps to improve your wardrobe or boost your fitness level. Here, you get articles on delicious recipes. There are tons of fresh ideas about fitness, health, and lifestyle. She emphasizes clean living through a glamorous lens.
Camille mainly makes money from:
Selling affiliate products
Speaking engagements
Offering sponsorship programs
She is the blog's founder: kaylaitsines.com, wherein she educates readers about a healthy lifestyle and offers training guides and recipes. In fact, Time magazine recognized Kayla as one of the 30 most influential people on the internet.
Kayla aims to help women achieve a perfect fitness level and a sense of greater confidence and happiness. Kayla has even created many fitness training programs, such as Bikini Body Guides (BBG) and BBG Stronger. She is also the co-founder of the Bikini Body Training Company.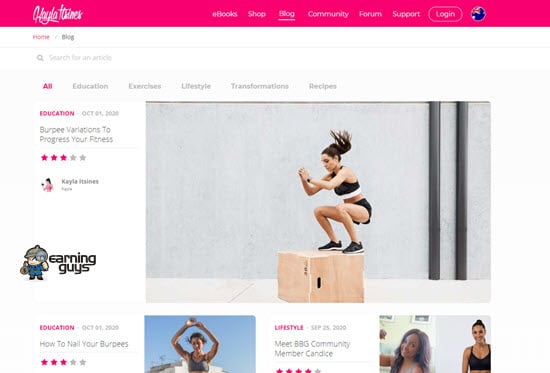 This blog was founded by Kevin Curry in 2012. Herein, Kevin shares recipes for building a community around healthy food. He also guides people in overcoming the difficulties of weight loss.
In his blog, Kevin shares easy and simple recipes that can become the basis for building new, healthy habits.
In fact, Fit Men Cook has become a media empire from a small personal blog. Kevin is also the author of the cookbook and the FitMenCook app.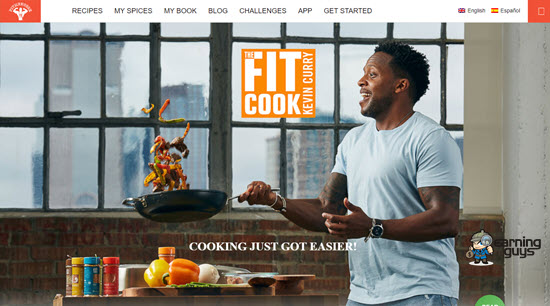 Akanksha is an India-based blogger who started this blog in 2010 to express her ideas, projects, inspirations, and daydreams.
However, the blog has evolved much ever since and has become more fashion and lifestyle-oriented. Her blog includes posts about fashion, beauty trends, food, and much more.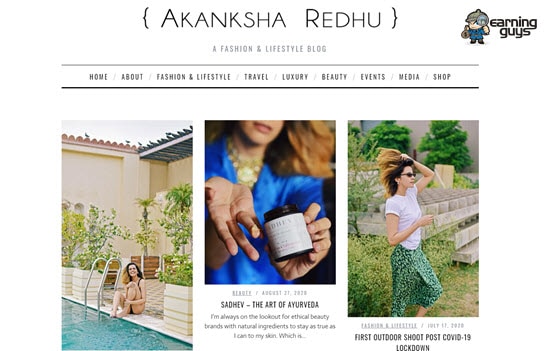 Wit and Delight is one of the most popular lifestyle blogs focused on sharing personal stories.
Here, you will find fashion and home décor advice in a more real and relatable way. You'll surely love its wellness articles and personal stories.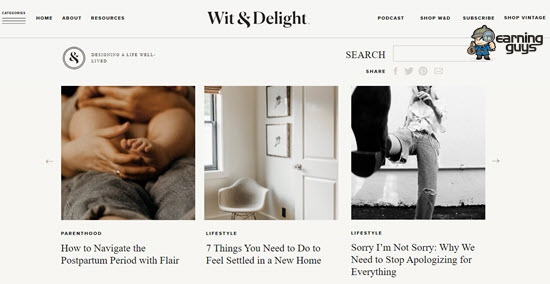 The Skinny Confidential is another very popular lifestyle blog by Lauryn Evarts. Lauryn is a well-known influencer and the creative director behind The Skinny Confidential.
His blog is a sincere effort to represent the movers, the shakers, and those who want to be the best damn version of them.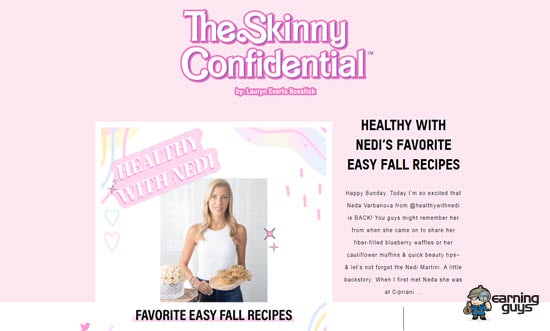 Julia Berolzheimer is a very famous American blogger. She dawned on the blogging world in 2011 when she majored in business studies. She currently focuses on the fashion niche with her blog Gam Meets Glam.
In fact, Julia is a well-known personality in the world of fashion. Julia has a fantastic fashion sense and has earned a huge following on social media. She has evolved as a fashion and beauty expert. She has thousands of readers on her fashion blog.
Her works and fashion knowledge are very much appreciated in the fashion world. You can follow her on Instagram @juliaberolzheimer. Julia has a total of 1.2 million followers as of July 2020.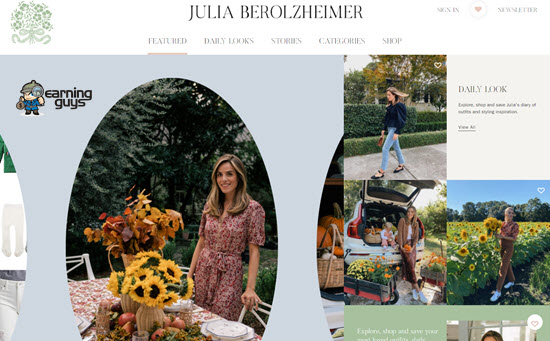 Advice from a Twenty Something is a popular lifestyle blog that shares tons of advice for millennial women. The blog holds interesting pieces of 20-something life, including dating, friendships, career, fashion, and personal development.
You will find the content on the site to be super relatable. It is run and managed by blogger Amanda Holstein. It was launched in July 2012.
Here, you can ask questions, get personalized advice, and find tips related to fashion, beauty, relationships, self-improvement, and your career. She has designed the blog to encourage you to take life into your own hands.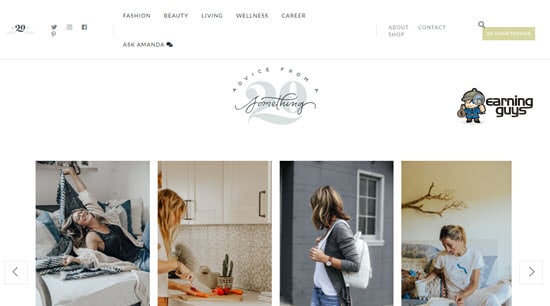 The Blonde Salad is one of the most influential blogs in the lifestyle and fashion industry. It is run and managed by Chiara Ferragni, an Italian businessperson cum influencer blogger.
His blog has been covered by most of the well-known fashion-related magazines. It has also been featured on top sites such as Forbes, The Guardian, etc.
Here, Chiara shares incredible fashion, lifestyle, and beauty advice with the readers. The blog helps to enhance your lifestyle by providing powerful and useful tips related to fashion and beauty.
It makes use of the following methods for making money:
Selling affiliate products related to lifestyle and fashion
Sponsored Ads
They choose hot and trending products every week named "Pick of the Week" to promote and sell them.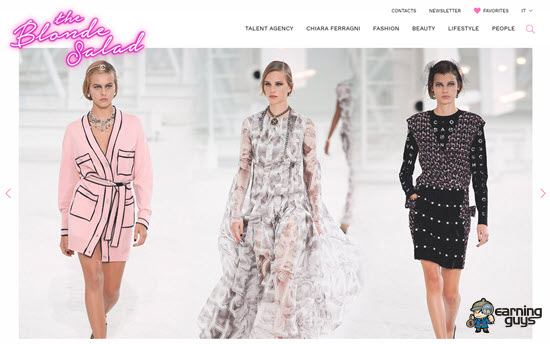 Say Yes is an award-winning site by Liz Stanley. In the blogging world in the year 2006 with the Hoboken site, she later became the Say Yes blog. The blog is focused on family life.
It's a website devoted to a lifestyle where you can get practical advice on home, travel, and personal style.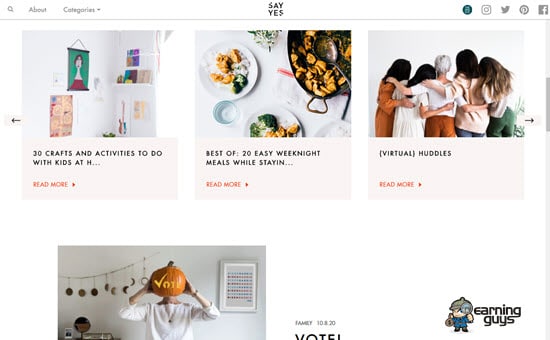 Barefoot Blonde is a lifestyle blog by Amber Clark, who started sharing her dressing and hairstyle tips. Currently, the blog focuses on lifestyle, beauty, fashion, and travel. The blog was launched in 2016.
She has earned a huge following on Instagram with over 1.4 million followers, with whom she mostly shares all the lifestyle, beauty, and travel-related stuff. Amber shares travel tips, style advice, hair tutorials, and lifestyle thoughts with her followers.
The Monetization Model used is as follows:
Affiliate products
Sponsorships
Branded collaborations
She also runs her own lifestyle online store where you can purchase nice beauty products.
Huda Beauty is a lifestyle blog by Huda Katten. It was set up in 2010, wherein she shares her passion for beauty and make-up.
Huda always said, "Beauty can change the way a woman feels." It can make her fearless and unstoppable.
So, this blog was created out of pure passion. Here, you will find hacks and DIYs. Huda also shares her beauty tips and advice on professional make-up. Huda has also founded the cosmetic brand, Huda Beauty.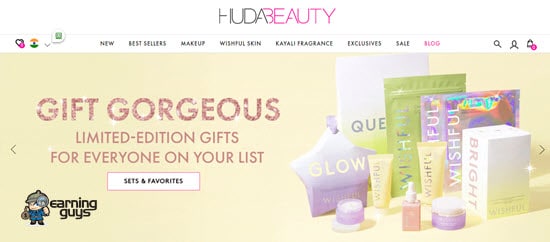 We have reached the end of this post with this listing wherein we have shared 20 Best Lifestyle Blogs. We hope that you found the article useful. Thanks for visiting. Please share the post on popular social networking channels, including Facebook, Twitter, LinkedIn, and Instagram.