Change is the only constant factor in the online world. With Google coming up with its Mobile First Indexing announcement at Pubcon, theirs much confusion and commotion among bloggers and webmasters as to how will it affect their website rankings on search engine result pages.
This change in Google's Indexing algorithm is reflective of its efforts to make the search engine more user-friendly and up to date so as to serve the users in a better way.
With more and more users resorting to mobile devices, it's more than natural for Google to take note of their needs and aspirations and spend more time catering to those users.
So, Google's Mobile First Indexing is being seen as a step designed to make the web a friendlier place for mobile device users.
Today, we take a look at what is Mobile First Indexing by Google and how you can be better prepared to take on this change.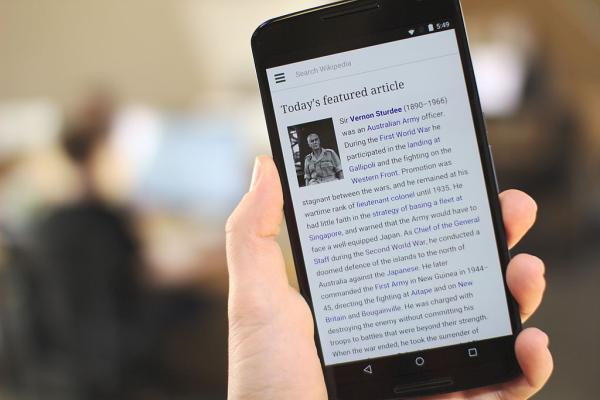 Before we move on to discuss Mobile First Index, it will be helpful to know about Crawling, Indexing, Retrieval, and Rankings.
These are the core parts of any search algorithms. It's pretty important to know these terms as it will help you to gain a better idea of what is Mobile First Indexing by Google.
Crawling – It is the process used by Google to follow links and discover pages on the web. It's by Crawling that Google discovers your content on the web.
Indexing – It is the process used by Google to store your web pages in their database. It's by Indexing that Google makes a copy of your web page in a format that can be used by ranking algorithm.
Retrieval – It is the process used by Google to get every relevant content (from its database) related to the query made by the user.
Ranking – It is the process followed by Google to order the results that have been retrieved based on the user's query. In fact, Google considers a number of factors in ordering the results which are then displayed to users.
They are all clubbed in its ranking algorithm. "Mobile friendly" is just one of the factors that Google take into account for ordering or ranking results on its SERPs.
What is Mobile First Indexing?
Up until recently, Google indexed your content based on the desktop site. Google's retrieval algorithm looked at the desktop index created by the Googlebot desktop crawler.
Results were being displayed and ranked based on the desktop index. The ranking algorithm then collects mobile signals and adjusts the rankings accordingly.
However, this methodology has caused some problems for the user. For example, when a user sees a snippet, clicks on the result, he is redirected to the site's mobile homepage.
Here, they realize that the content is not available on the stripped down mobile version of the site. It is a bad user experience.
With Mobile First Indexing, Google seeks to address this issue plaguing most users who use mobile devices to search the web.
Now, Google has started using the mobile version of the web as their primary search engine index. It means that Google is crawling the web from a mobile browser view.
So, Mobile First Index means that Google will primarily index mobile content and use the mobile version of a site for ranking pages from that site. So, Google will create and rank its search listings based on the mobile version of content.
With Mobile First Index, the mobile version of the web will become the primary search engine index.
However, Google has made it clear that it will crawl your desktop version if you do not have a mobile site.
The Impact of Mobile First Indexing
Moreover, with Mobile First Index coming into effect, mobile friendly websites are in for some good advantage as far as the rankings are concerned in SERPs.
Google counts a website mobile-friendly, when a mobile user can load all pieces of content on your page, read the text without requiring to zoom or scroll, and can interact with any buttons easily.
So, it's worth an effort to make your site especially appealing for mobile users.
Having said that, the impact of Mobile First Indexing will be primarily seen if your desktop and mobile sites are significantly different.
Moreover, now your mobile version will have a significant bearing on your visitors' impressions about your site as well as your brand.
As the mobile version will become the primary version, so if you're mobile site has significantly less content than the desktop version, it will affect the visitors' perception of your site or the overall brand impression.
So, if the mobile version does not have the same content as the desktop version, then it would suffer from the change. It calls for a mobile version that has content matching the desktop version.
Lastly, with Mobile first indexing, Google intends to augment overall user experience of mobile users and build a bold new future for mobile content.
Mobile First Index will effectively take charge in the next few months.
How you can prepare for Mobile First Index
The shift to Mobile First Indexing means that Google will primarily look at the mobile content for determining rankings in the future.
It will first look at the mobile version of a business's site when determining rankings, and will only fall back to the desktop version when a mobile version is not available.
So, it makes every sense to prepare your business for Mobile First Indexing by Google.
Here are some ways by which you can ensure that you are ready for the change called Mobile First Indexing.
Have Loading Speed of less than 2 seconds
It is not only essential from users' point of view but also for Google to have fast website load speed. Taking from the recognized standards for website loading speed, your website should load in seconds or less.
So, if your site is taking more than 2 seconds to load, you should consider making some changes.
Here are some suggestions for you.
You should not include large images.
Use the minimum amount of code to maintain your site's functionality.
Don't use unnecessary characters. They also slow down a site.
Avoid a lot of page redirects.
Leverage your browser caching.
Have same content for both Desktop and Mobile Version
With Mobile First Indexing lurking around the corner, you are bound to get a smashing from Google if you are not having enough content on the mobile version.
So, make sure that your content is consistent across both mobile and desktop versions. It would be a good idea to include expandable content on your mobile site.
You will benefit by having accordions, expandable boxes, and content hidden in tabs on your mobile version.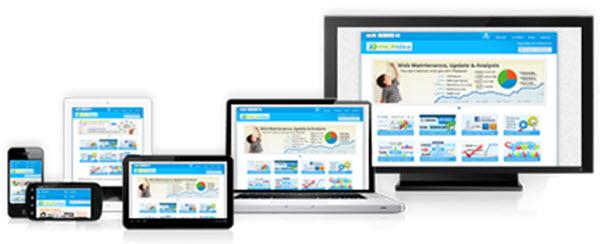 Use a Responsive Design
Having a responsive design is one of best ways to counter or deal with the Mobile-First Index change. Responsive design makes your website suitable for mobile devices so that users can view and access your website with ease.
For example, if you are a WordPress user, then consider using responsive themes for your websites.
Further up, you should avoid using Flash elements on your website as these go on to hamper user experience on mobile devices. Instead, you should consider using HTML 5 so as to incorporate elements that make your website unique and adorable.
In fact, responsive design is the key for Mobile SEO. Plus, the mobile version should be easy to scroll, navigate, and tap using fingers.
So, these are some of the ways by which you can prepare for Mobile First Index. However, if you don't have a site for mobile, there's nothing to panic right now. Google will still index your desktop site.
Having said that, you should plan for a mobile version for the future. It's good to have a mobile version so as to address the needs of mobile users and cash-in on conversions via the mobile platform.
Mobile First Indexing has made it clear where Google is heading shortly. Mobile usage is on the rise and Google is preparing to make the user experience ever more special for the mobile users.