Today we are sharing some of the most Profitable Online Business Ideas which you can start with less capital or about no capital required.
What if I tell you that you can get out of the 9 to 5 race and start your own business without much investment?
A business that will not only give you the freedom to work when you want but can also make you more money than a regular job. Well, in no way am I kidding.
As you would've noticed, the internet has made this world a smaller place. This has further opened up doors for people with skills to collaborate and work with national and international businesses to grow their skills and make twice or thrice of their original income.
One common way to do that is to set up your online business. But why should you go away from the traditional route? For mainly 4 reasons:
Because time demands so. Within a decade, most of the businesses you see around will adopt a fully-fledged online approach, so why should you stay behind?
Establishing an online business is a walk in the park these days since some apps and tools do all the heavy lifting for you.
Since you can outsource and automate most of your work while still having the freedom to manually interfere, management becomes effective, saving you tons of time and energy.
You could reach a much wider customer base than owning a traditional business.
But what to start? Moreover, how would you know if it's profitable? Simple, I have prepared a list for you, including the most profitable ideas for online businesses. Then, you could check if your idea(s) fits within these.
15 Online Business Ideas
Here are the most profitable online business ideas you must try:
1. Blogging
Starting off our list with one of the most popular online business ideas, Blogging. Unfortunately, blogging has gotten very saturated recently, but don't let that stop you. If you are passionate about sharing your knowledge and expertise with the world, blogging is one of the best ways to do it.
A blog is easy to start, requires little to no money, and can unfold many ways you can earn money.
Though you shouldn't expect money immediately after you launch a blog, you can still become a successful blogger if you consistently put out high-quality and useful content to your audience.
Here are some ways you can monetize your blog:
Google AdSense: After you gain a consistent amount of traffic, you can ask Google to run ads on your website and earn an average of $0.3- $2/ per 1000 views depending upon your niche and traffic.
Selling Courses and Ebooks: By establishing yourself as an authority in your niche, you can build trust with your audience and eventually sell them your digital products. There is no limit on how much you can make per course/ebook/webinar.
Affiliate Marketing: Affiliate marketing means promoting someone else's products on your blog. You can earn a hefty commission each time someone purchases a brand's product using your affiliate link.

2. Dropshipping
To start a new business Dropshipping is one of the most profitable businesses you can start immediately. Dropshipping is a fancy term used for an eCommerce business wherein you select products directly from manufacturers around the internet and list them on your website, selling them under your brand name.
What makes dropshipping a great online business is the fact that you don't need to invest a lot in terms of money and time.
You simply need to create a website according to your desired niche and list related products on your website.
Moving forward, whenever somebody places an order, the original manufacturer does all the heavy lifting for you. They become responsible for the packaging and delivery of the products.
There's a lot of potential in owning a dropshipping store. Some online manufacturers like AliExpress, Banggood, or DHGate offer unique products at really low prices. You can sell them for over double or triple their original prices.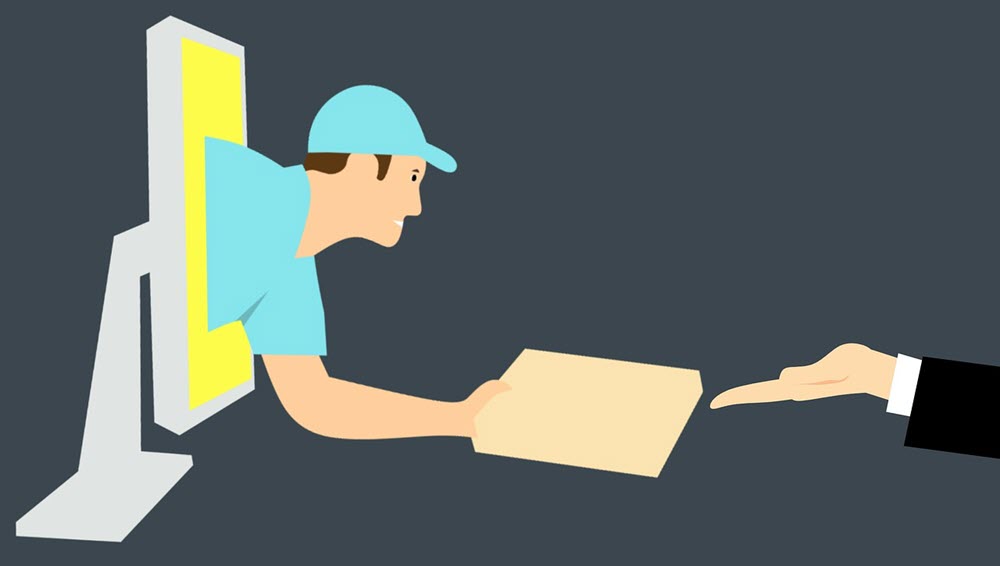 3. Selling Handcrafted Products
Demand for original, handcrafted has always been there, but it has become even more profitable in recent times. Whether you are a musician, painter, sculptor, or craftsman, you can sell your art and get highly paid for it.
There are a lot of websites (like eBay and Etsy) that allow you to list your art on their sites. However, they do the promoting and marketing for you. They charge you a little percentage as commission whenever you make a sale. Or, you also have the option to create your website and save the commission fee.
Like all other businesses mentioned on this list, this one also doesn't require much investment. Moreover, there will always be a high demand for unique, hand-made products, so there is no way to tell how far you can grow your business.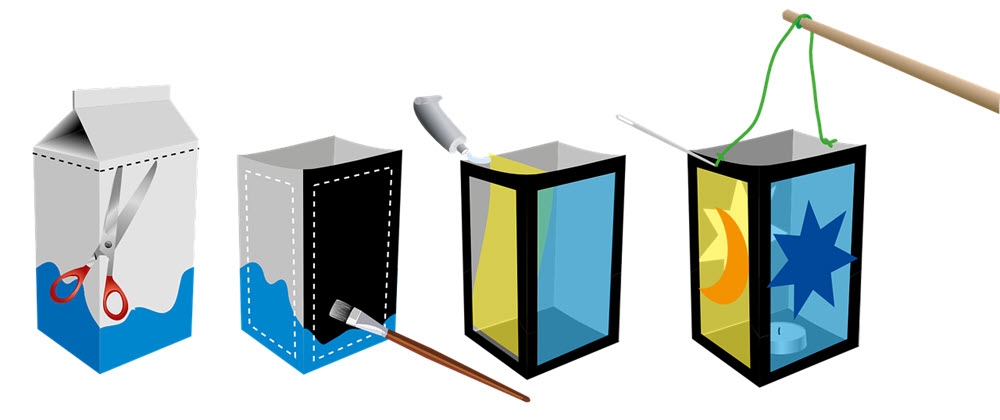 4. Education & Teaching Services
Online education has recently taken the world by storm. People have realized the importance of learning and upgrading their skills. For this reason, Online teaching platforms have become very popular.
After the pandemic, education changed a lot. We have seen online classes and tuition. Not just education, online teaching is changed as people have started taking Yoga classes online during the pandemic.
It's a perfect low-effort income source since you won't need a professional setup or a studio to get started. All you would need to do to record audio/video series explaining a subject to your viewers.
There are several ways you can make money with this:
Starting A Youtube Channel: You could upload videos about your area of expertise and earn from Youtube Ads, or you can get sponsorships in your niche.
Sell Digital Products: You can also create and sell online courses, host webinars, or publish books, earning on a per-sale basis. Even after a point, the course may continue to generate a lot of passive income without you doing anything.
Becoming an online tutor also serves as a great platform to branch out your business. For instance, you can get inquiries for personalized coaching sessions and calls worldwide.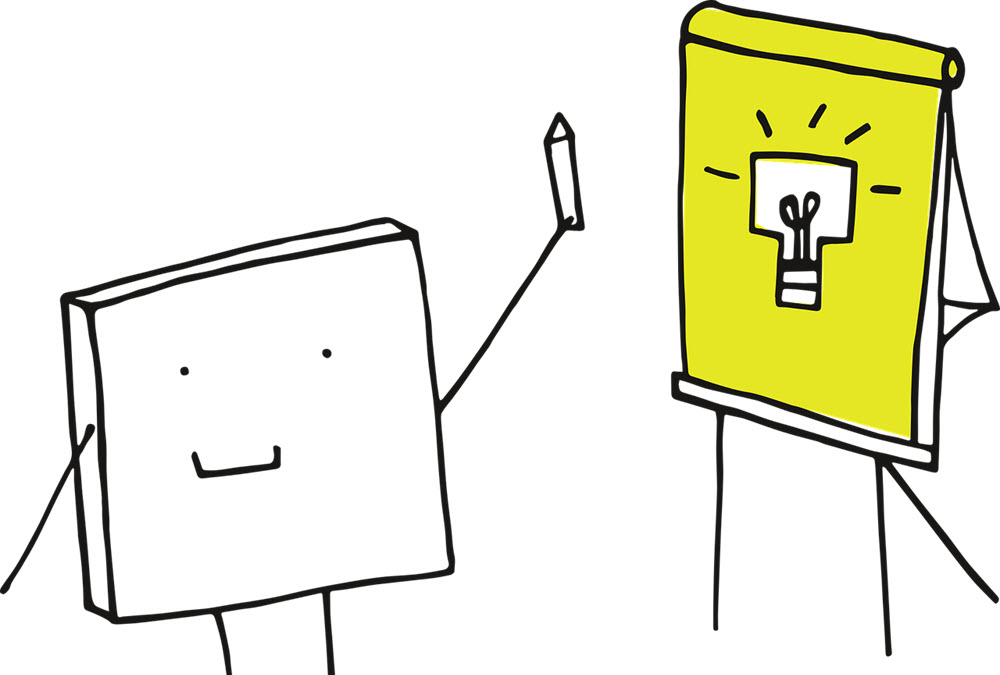 5. Starting a Podcast
Before I move on to how you can make money from podcasts, I have some statistical data to share with you.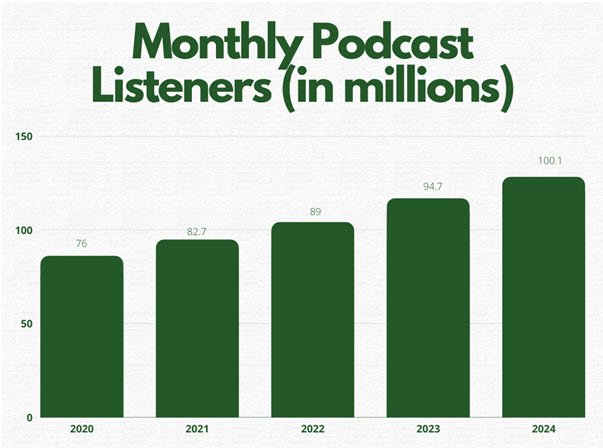 Source: SmallBiz.com
As you can tell, the number of podcast listeners has been growing at a rapid rate and is expected to reach 100 million by 2024.
Podcasts are the new way of entertainment and education, and it has proven to have the potential to make you rich. Here's how:
Starting a podcast is a great way to either build your brand from scratch or promote your existing brand.

For instance, if you are a brand selling healthy eatables, starting a podcast around "mindful eating and fitness" can be a great first step to spreading awareness.
Once you have a good listener base, you can run Ads or partner up with brands to promote their products. Moreover, you could launch your physical product merchandise.
You can also create courses about what you discuss in your podcast. Since your audience knows you are an expert at what you do, they are more likely to buy a course from you than anyone else.
You can also partner up with Patreon, where people who love your content can donate money to keep it up and running.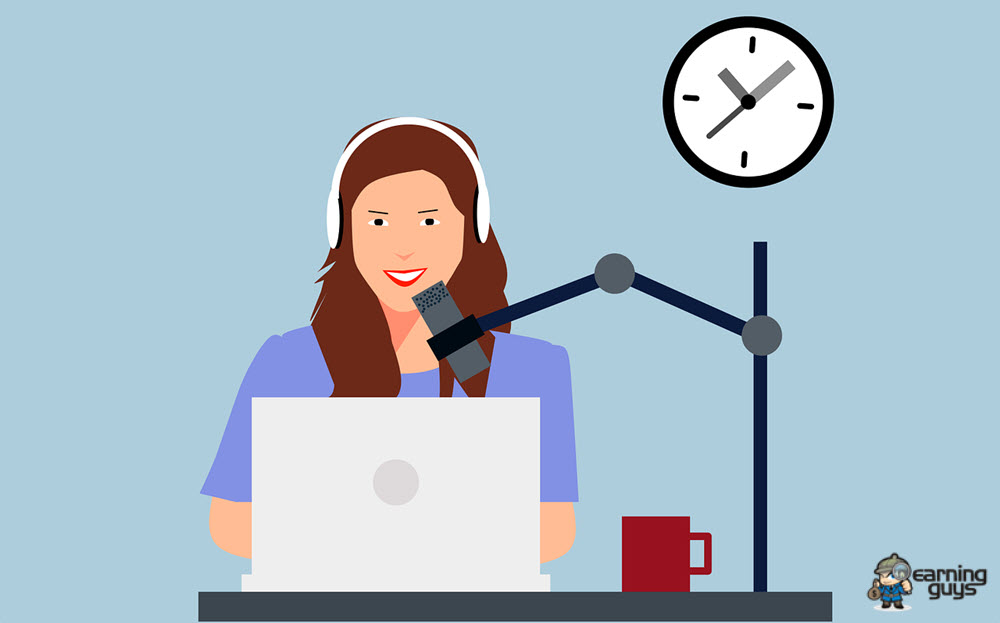 6. Digital Advertising Agency
If you are planning on starting an online business that is fun, popular, and profitable. In that case, launching a digital Advertising agency may be a perfect opportunity for you.
Having an online presence has become a necessity today. Since the majority of the consumers around the world hang out online, every small, medium and large business needs a strong online presence to stay relevant in the market.
Here's how you can monetize it
You can help companies establish themselves on social platforms using Organic and paid online advertising through an online agency.
You can offer services to manage and grow their brand's web awareness.
You can consult them on the latest techniques and trends that can help achieve their set goals.
You can start as your agency's sole owner (offering 1 or 2 services) but soon hire professionals and add more services, ultimately charging more money/per client. Not only that, specializing in digital advertising, you can get clients from all over the globe.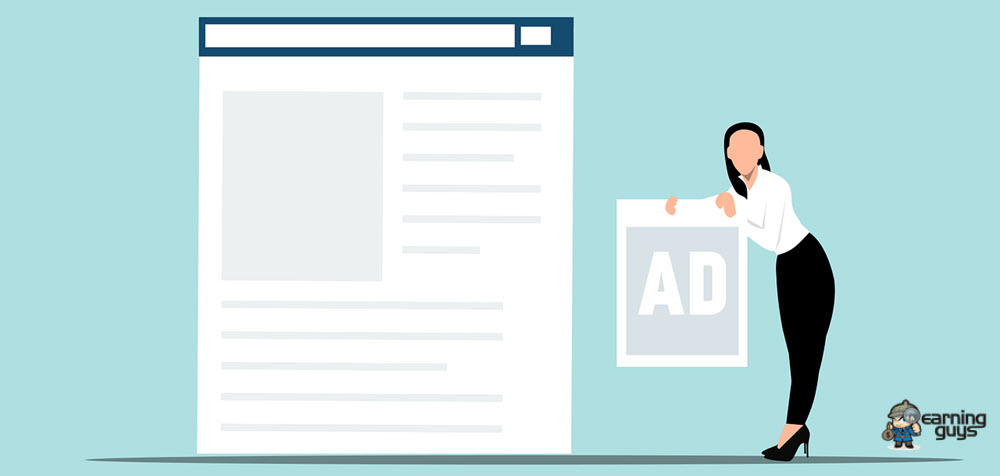 7. Web Development
As I've mentioned before, with each passing day, more and more businesses are looking to establish a web presence, and the No.1 thing they need is a well-designed and functioning website.
It is a very easy-to-learn skill, and there is a lot of demand for it, which essentially means there's a lot of earning potential. Even if you are an absolute beginner, you can charge up to $20/hr for your web development services.
Moreover, Web development as a skill is very branched out. There are so many services you could offer, including but not limited to:
Front-end web design: Managing how the website looks to the visitors
Back-end web design: Coding the website and constantly updating it for a better user experience
Website auditing: You audit brands' websites and consult them on how they can improve their visibility
Website security
You could specialize in any of these services or combine them to make more profitable service packages.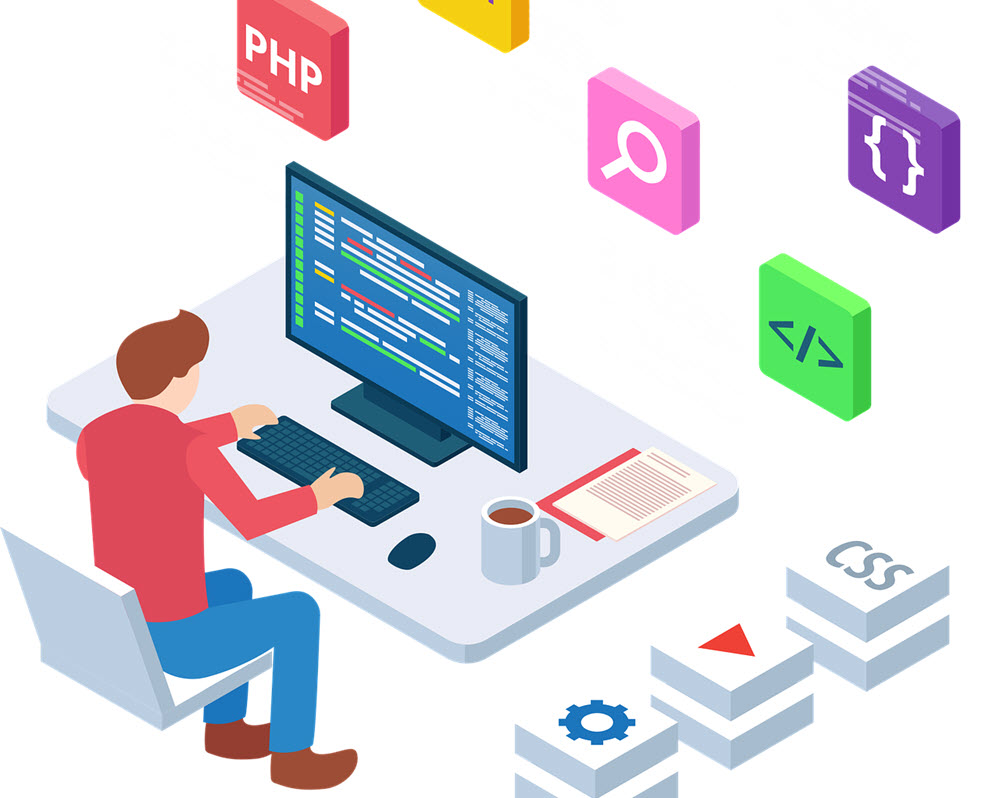 8. Online Fitness Coach
Becoming an online fitness coach is yet another profitable business idea that you can try and be really successful in.
I don't need to tell you the demand there is for a good fitness coach. It's a niche that will always stay in fashion. As a fitness coach, you can primarily target 2 sections of clients, i.e., Gym-goers and non-Gym-goers.
Here's how you can make a lot of cash working as an online fitness coach
Designing Weekly/Monthly workout schedules
Curating diet plans according to the needs of your customers
Selling ebooks, video lessons, and conducting webinars
Starting your fitness brand
Starting the journey of becoming a successful online fitness coach may take a long, but it isn't difficult. There is no major investment you'll have to make. As long as your expertise is giving your clients results, there's no limit to how high you can reach.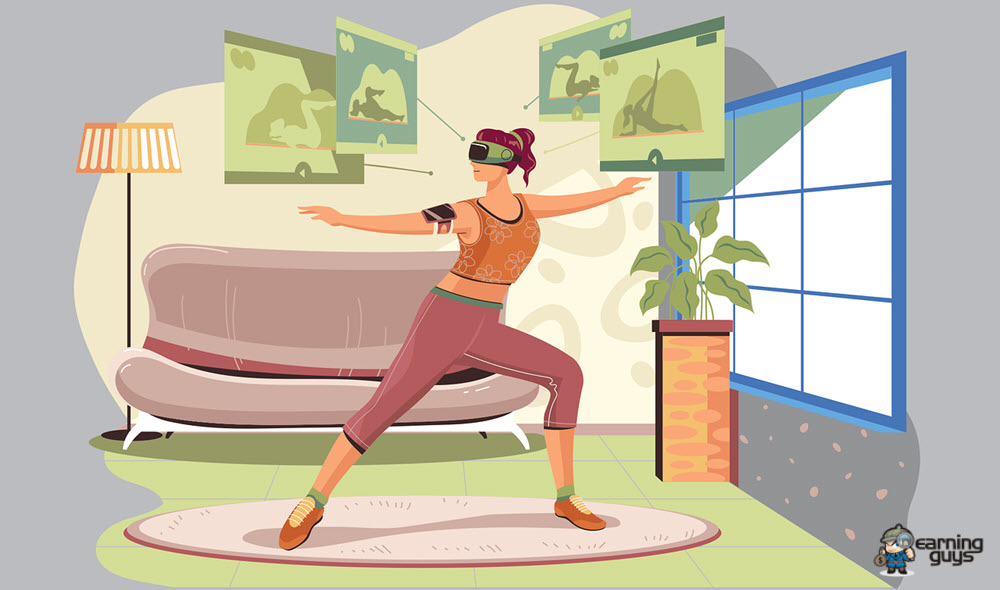 9. Amazon FBA Seller
If you have the products but are looking for someone to take on the order process, delivery, and payments, becoming an Amazon FBA Seller is your best bet.
Amazon's FBA ( Fulfilment by Amazon) feature allows people to sell their original products on Amazon. You can list your product, promote it and get orders.
It may sound similar to dropshipping, but it isn't. Although starting an online business may seem easy at first, it takes a considerable amount of time to get visibility from Google.
Moreover, as your brand grows, it can get difficult to manage your inventory, website, payment records, etc. Amazon FBA provides you with a very well-established platform to build your brand while charging a small commission fee (only when you sell).
Besides selling in your store, through FBA, you can promote others' products and get a commission.
For example, suppose you have a successful health blog. In that case, you can enroll in Amazon's FBA program and promote their health products to earn a commission of up to 21% on each sale.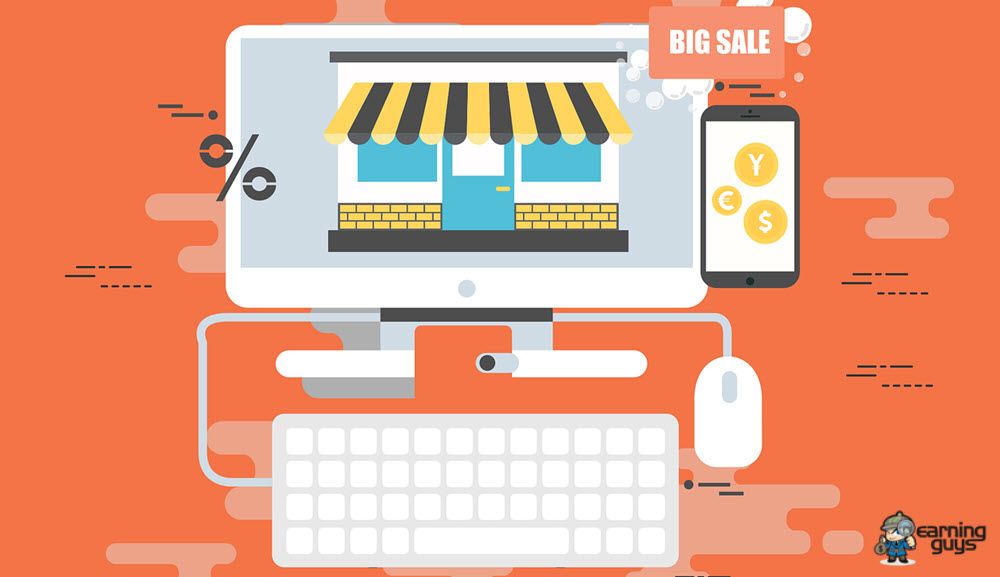 10. Become An Online Influencer
According to a study done by Global Forecast, the influencer marketing industry will be worth $24 Billion by 2025.
Influencer marketing isn't a new term in itself. It has always existed. But today, the meaning of an influencer has completely changed. Today, anyone (including you) can become an influencer.
Suppose you have a skill, expertise, or knowledge on any specific subject and are willing to share it online. In that case, you are on the road to becoming an influencer. In simple words, Influencing is nothing but creating a personal brand by putting yourself out on the web.
Here's a quick list of how you can earn money as an influencer:
Partnering up with brands in your niche and promoting their products.
Listing up Ads on your blog/website or youtube channel.
Setting up your line of products.
Having a loyal and established personal brand can make you surprisingly rich. It is safe to say when it comes to making money through a personal brand, the sky's the limit. An average influencer with 10,000 followers can charge between $50- and $200 for one brand post ( depending on the niche, brand, and product).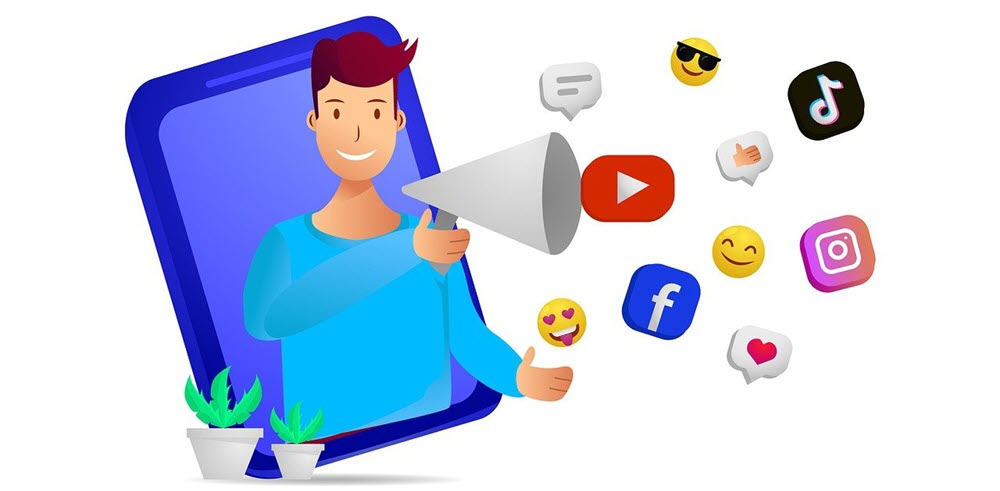 11. Virtual Assistant
If you are good at managing and scheduling day-to-day business operations, Virtual Assistant may be one of the best online business ideas for you.
As a Virtual Assistant, you will be a self-employed and independent worker responsible for managing businesses' everyday tasks. These may include answering phone calls, scheduling meetings, sending emails, resolving complaints, etc.
There are many benefits to becoming a Virtual assistant. To name a few,
Flexible work times: You and the company can collectively decide on how many hours you need in a week/month.
Good Pay: You have the option to get paid on an hourly basis or get a fixed amount at the end of every week/month. Moreover, you can create different plans according to the number of tasks you'll do.
You may wonder, "how do I create a profitable business out of this?"
See, most virtual assistants either provide freelancing services or are partnered up with a company.
But, here's how to make the maximum profit in this business. First, you can start as a freelancer and start up your agency as you grow, assisting several companies at once.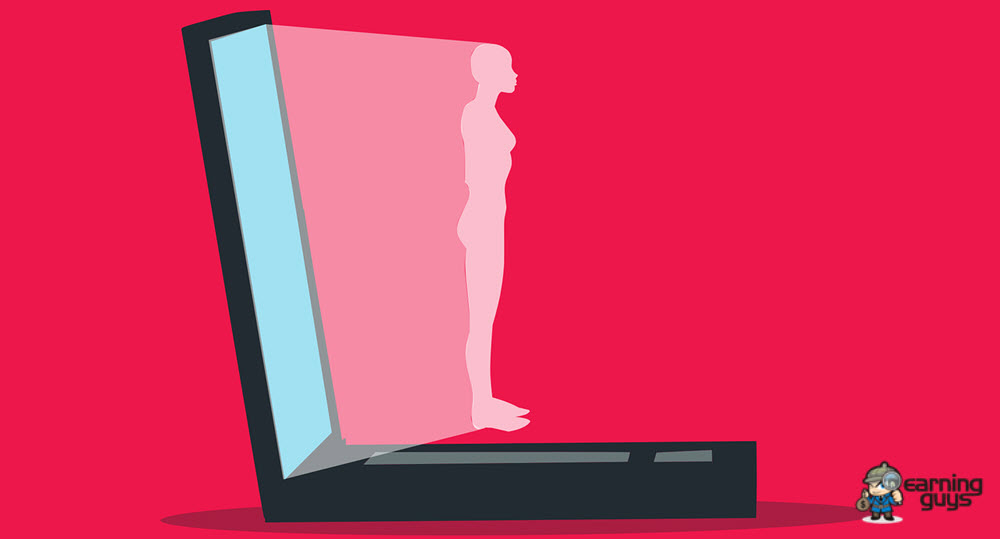 12. Offer Consultancy Services
Consultancy as a whole is an ever-growing industry. For the longest time, it was seen as combined with the teaching and education industry, but recently, it has successfully carved itself out as a separate profitable business venture.
Consultancy as a business can be difficult to enter since it requires that you have a very good command of the business/profession/subject you are going to consult people on.
But since everybody seeks advice (personal and professional) at some point in their life. There are so many niches (including business, finance, health, therapy, and many more) for you to choose from, making it one of the most profitable businesses you can get into.
As for the income, there are a lot of factors involved. For example,
If you'd work solo or with an agency?
What niche would you consult?
Your practical experience
How big or small-scaled will your clients be?
How many additional services would you provide?
But to give you an idea, according to a survey done by glassdoor.com, an average entry-level consultant makes $68K-$72K annually. Which is a great deal considering you need little-to-no investment to start.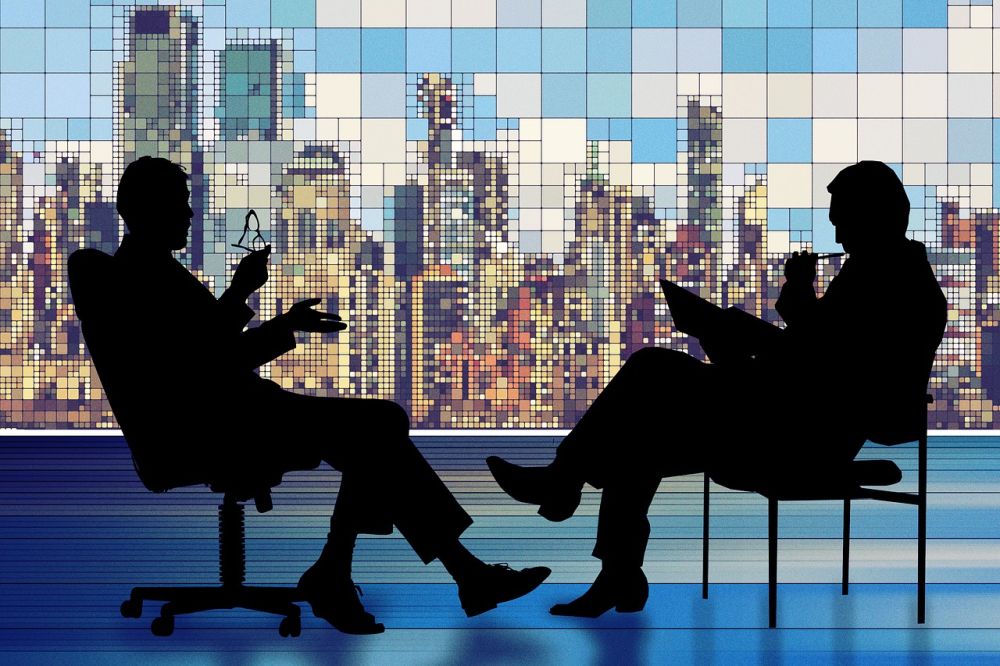 13. Domain Flipping
When it comes to listing profitable ideas for online businesses, flipping domains may be on the lower side of popularity, but it is on the higher side when it comes to profitability.
Domain flipping is when you buy domain names for the cheapest price available and then sell them to companies who need them at a much higher price.
Flipping domains does require some initial investment, but here are two reasons why you should still consider this profession:
The need for websites and domains is not going away for the next decade.
Due to it not being a popular profession, you are more likely to succeed in a short period.
Moreover, if you learn how bidding on popular website suffixes (like .com, .net, .in, etc.) works, it is a great online business idea.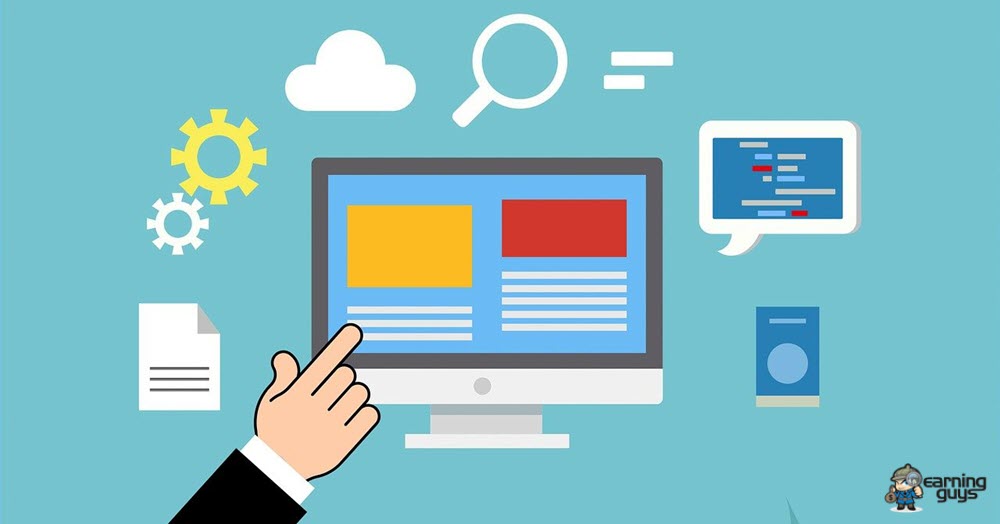 14. Online Writing Services
If you are looking for a business that will never run out of demand, then writing services is your answer. Let me explain why.
Good, informative/persuasive writing has been a core skill since always, be it at the time of newspapers, or T.V. commercials, blogging, or currently (on social media/youtube). It will still be relevant in the future.
Every business/profession, at every point of its operations, requires good writing. This is why writing services deserve to be listed among the most profitable businesses.
Here's a quick guide on how you can earn handsomely through writing:
Becoming a freelancer and writing for business/blogs/social media
Start an agency offering every type of writing services
Writing Ebooks and becoming a self-published author
Becoming an online consultant
I've personally experienced that writing definitely has become a difficult profession to enter over the years, but don't let that stop you because the opportunities here are endless, and companies are still willing to pay higher prices for "good" writers.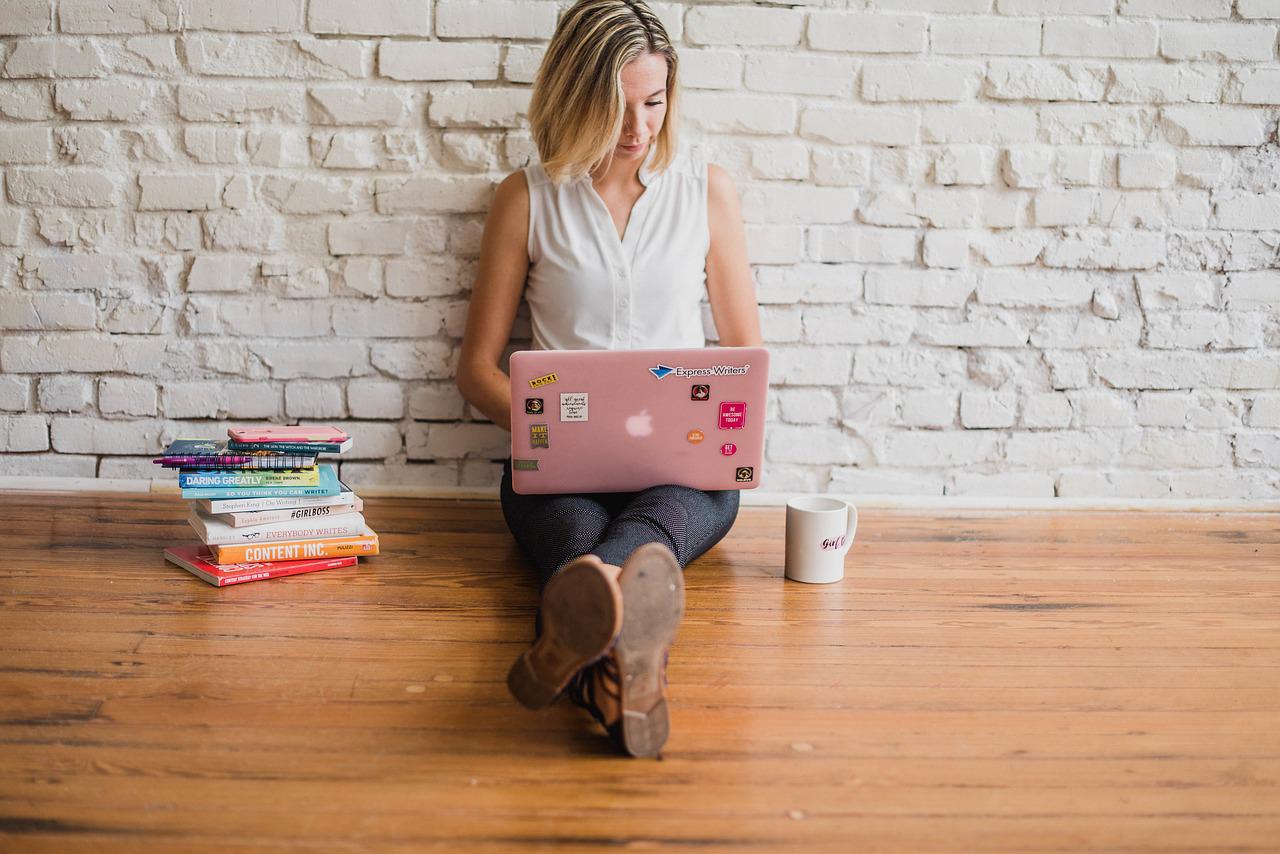 15. Become A SAAS Developer
Businesses around the world are looking to advance in terms of equipment and processes within their organization. To do that, they are looking for cost-effective, reliable, and efficient alternatives to solving problems.
That's where SAAS products come in. If you are good at identifying and solving problems, becoming a SAAS developer can be perfect.
Your job would be to create the software(s) that solves a particular problem, also known as SAAS products. These are online and can be purchased by everyone worldwide and used in their business.
One of the greatest examples of SAAS would be WordPress, a platform to create and run your website without coding. They have a subscription-based model, and not only it's cheap, but today WordPress has become the most used platform for making a website.
There's no limit on how much you can earn through just one SAAS product.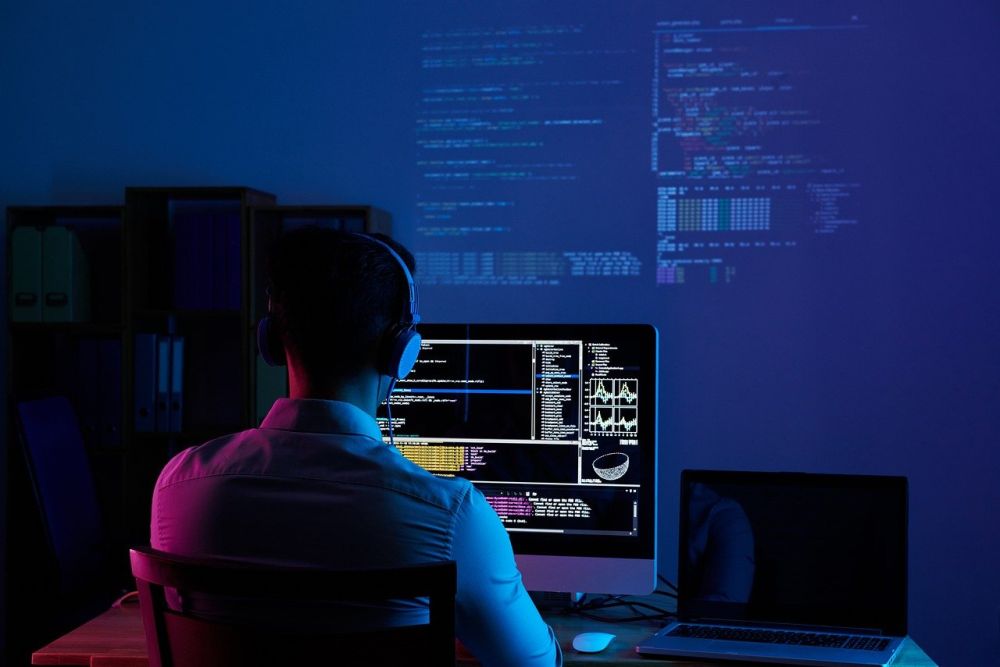 Conclusion
With so many options available out there, starting an online business has never been easier.
Most online business ideas I've mentioned require very low investment in terms of money and time. But have the potential to make you financially independent within a few years.
Not to mention, all of them are fun and creative while also being in high demand today.
The trend of being in a 9-to-5 is slowly shifting towards everybody (who wishes to) starting their venture. The sole reason behind this is the overflowing opportunities the internet has opened up. Now you can learn anything or teach anything with half the effort and possibly a lot better living.
I hope you liked this post on Most Profitable Online Business Ideas. Also, please do share this article with your friends and family on social sites.