Do you have a website or running a blog?
If your answer is "yes" then the most important thing for you is to receive continuous and huge flow of visitors to your site., The success of your online business model depends on the number of visitors you receive to your website. The larger number of visitors the greater is the chance that they subscribe to your services or buy your products. This helps to increase the ROI of your internet business.
Well, there are basically two methods by which you can receive visitors to your website. One is the Free traffic, and the other is the Paid Traffic. Though, through Free Traffic, you can receive lots of traffic to your site, but this requires lots of time and efforts on your part. You are required to work continuously so as to improve your website and perform SEO tasks regularly.
As compared to Free Traffic, receiving Paid Traffic is a lot easier. You can easily get thousands of visitors to your site and increase your chances of sales. The only thing is that you need to pay for every visitor you receive by Paid Traffic channels.
Here, we show you different ways of receiving paid traffic so that you can have a wide variety of choices as far as receiving paid traffic is concerned. You can choose a single or a mix of Paid Traffic methods depending upon your online marketing goals and resources. We have listed some of the major paid traffic sources so that you easily increase visitors' traffic to your site and thus promote and boost your online business.
PPC Advertising
Pay per Click Advertising or better known as PPC Ad Campaign is an effective way to promote your online business. You can design your own PPC Ad Campaign and run it on search engines like Google, Bing, Yahoo, etc. Besides search engines, you can also run PPC Ad Campaign through various other popular websites.
In PPC advertisement, advertiser pays when they receive visitors to their website. If there ads are showing and no one is clicking on the ads they don't need to pay anything.,
Advertising on websites related to your niche of products or services your website get better visibility and thus you can easily increase the click through rates by the users. PPC Ads rates vary according to the keywords chosen by you. Usually the pricing model is on bid base if another advertiser is paying a higher amount compared to yours his ads will show often. You can use services like Microsoft Adcenter or Google Adwords to create PPC Ads.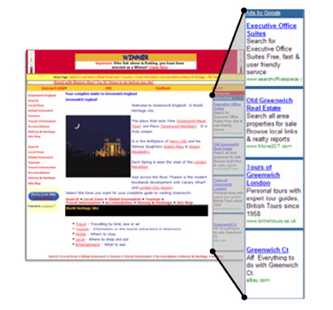 Banner Ads
Banner Ads is another popular method for receiving paid traffic. Most of the times, Banner Ads follow a CPC (cost per click), CPM (cost per impression) or Fixed Price pricing model. The rates can vary according to the websites chosen by you. Preferably you should choose such websites for Banner Ads, which have high, traffic and are related to your niche. Such websites are often referred as Authority sites.
Having Banner Ads on such websites you can drastically increase the click through rate as well as the conversion rates. Then your Banner Ads should be creatively designed and should be attractive enough to catch the attention of the visitors. The message should be concise and clear and should lead users to click your Banner Ads.
Affiliate Marketing
Affiliate Marketing Program is yet another effective way to receive Traffic for your website. When you design and run affiliate program you set out to recruit online marketers who can promote and sell your products and services. The advantage of running an Affiliate program is that you get to have numerous online marketers who are willing to sell your products or services. Here, you do not have to pay the affiliate on a CPC pricing model, but you only need to pay when you get an actual sale.
You just have to design your Affiliate Program that is attractive, appealing and secure for the online marketers. Affiliate Marketing Program helps to generate new leads and increase sales of your company's products or services through the network of collaborators who join your affiliate marketing program.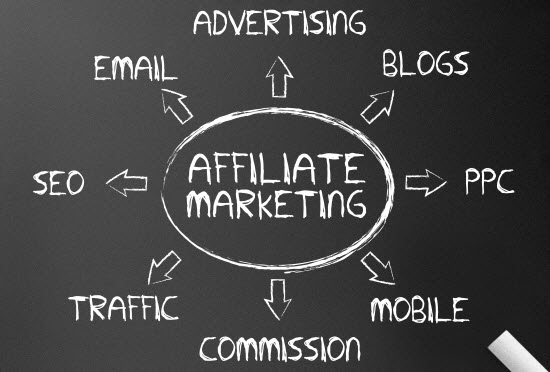 Many people may say that affiliate marketing do not come under paid traffic as you are not paying directly for getting traffic but still you pay when you get sale or conversions. This is reducing your earnings so indirectly you are paying for traffic.
Social Media Ads
Social Media offers another popular medium to receive paid traffic to your website. You can buy Ad space on popular social media sites such as Facebook, LinkedIn, Twitter, etc. You can also use the paid discovery model on social sites such as StumbleUpon. As these social media sites have millions of users worldwide, the chances of receiving huge (paid traffic) are quite high. The next big advantage of using social sites for running Ad Campaign is that you receive a highly targeted traffic to your site. So the conversion rate tends to be high through Social Media Ads. You just need to choose a proper social site and design and run an attractive ad campaign.
Email Marketing
Email Marketing is another very prevalent and highly used method for receiving paid traffic to your site. Email Marketing works in a simple, effective and powerful way. You need to purchase valid and authentic email lists from companies which sell opt-in email lists. You can then use this email lists to send newsletters, subscription forms, sell products or services to the users. The rate of conversion depends upon the design of your email campaign and also upon the quality of email list. The email list should be relevant to your niche of products or services. You can buy email list, but this is not advisable. You should buy ad space on an email list provider by this way you can promote your product and services with low cost and better conversions.
Paid Reviews
Paid Reviews is yet another effective technique for receiving paid traffic to your site. In Paid Reviews, you choose certain authority blogs or sites which can write reviews about your company's products or services. These reviews carry positive comments and a detailed description about the features and benefits of your products or services. You pay the sites for writing reviews and hence the name Paid Reviews.
These Paid Reviews usually carry backlinks to your site through which visitors can purchase your products or services. Paid Reviews tend to be effective as they are showcased on popular and high traffic blogs or sites. You can receive a large number of visitors through Paid Reviews. The only limitation is that such Paid Reviews hamper your SEO efforts and may result in lowering your free traffic.
There are many more ways of receiving paid traffic. Paid traffic can be very effective in boosting your online business sales faster. You can receive a large number of paid traffic following the methods listed above. You should choose the type of paid traffic method based on your online business goals, the services you render to your customers and also the industry you are in.