Let's start from the basics. Push notification is short messages appearing in the corner of the desktop or on a mobile screen. They allow generating higher CTR as users themselves consciously decide to receive notifications or not.
Studies proved that 51.42% of consumers found push notifications useful if they could choose to opt-in to websites or apps of their choice. By doing so, you get high-quality traffic, as only people interested in your product will receive the alerts. No bots seem to be a significant advantage. However, keep in mind that people consider receiving more than five push notifications per day to be annoying. Thus avoid bombarding them with alerts in a short period.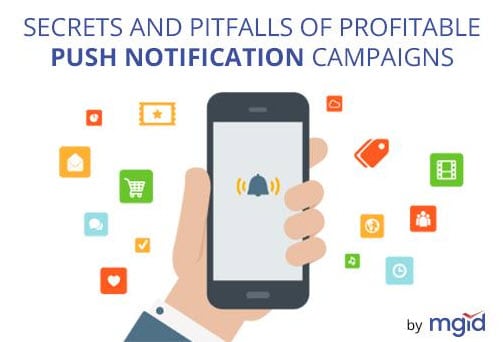 Effective Prelanding Page
It would be best if you made it fast-loading and briefly explained. Ensure you use clear navigation buttons and call to action. In general, the design should be simple, not loaded, and eye-catching. Users no longer believe everything the internet shows them, so do not annoy them with multiple redirects and many pop-ups. Then, make your call-to-action look bright and contrast to other parts of the page.
Let's consider what should push notification be. It consists of an image, title, and message. According to the research, rich push notifications have 9.71% CTR, while simple push notifications reach only 6.88%. So, we suggest using banner images and various CTA buttons. Next, you should ensure your image is eye-catching and relevant to the offer.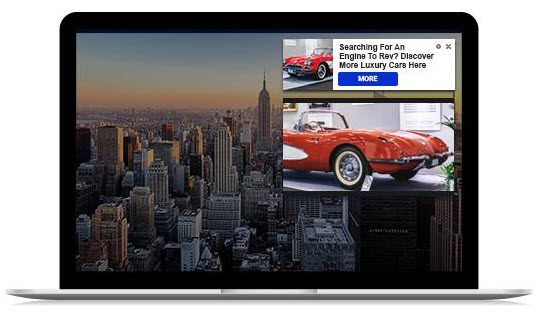 Push title must be short and clear as there are only 30 characters at your disposal. Emojis help to boost engagement; however, they may look different on various devices.
A push message is no longer than 40 characters, so try to state the idea briefly. You can describe the benefits of the offer and then, point the user at the next step though call-to-action. Make them clear like "open the app'', "buy a … ", "get a discount."
Then, you should find out when your consumers prefer to receive notifications and adapt alerts timing to them. People also like to receive personalized messages as they create a feeling of uniqueness.
Studies show that customized push notifications generate high conversion rates, so do not miss out on this opportunity. You can speak in the first person: "Feel lonely? Me too, let's chat''. Another effective strategy is to ask challenging questions: "Brave enough to start now? Tone muscles, lose weight" or to grab the user's attention by using selective capitalization.
Do not neglect the effectiveness of shocking images, offer exclusivity and urgent phrasing. These strategies help to catch the user's attention.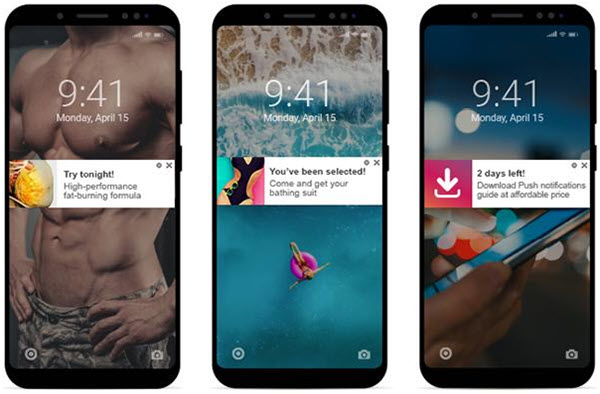 Further, I suggest keeping browser and devices differences in mind. Browsers handle push notifications differently, as do phone operating systems. For instance, only Windows and Linux support large image notification. The number of characters also varies from browser to browser.
Dating, sweepstakes, and Coupons Perform Best with Push Notifications
Keep in mind that there are 340 Million online datings worldwide. In general, people are interested in finding relationships (84%), others are looking for friends (43%) or hookups (24%). The industry generates over US$1,667m in 2019. Moreover, revenue is expected to grow at least 4.2% each year. On the whole, there are more than 8000 dating websites around the world.
There are local dating apps and website, international dating websites, dating for single parents, for rich guys, vegan, gays or Arab gays. You see there are plenty of options, so find the best one and test it.
As for creatives, I suggest choosing images of males and females according to the beauty standards of a particular GEO. Besides, flirty phrases also perform very well. People love interaction and quizzes on the landing pages. Take a look at the example below.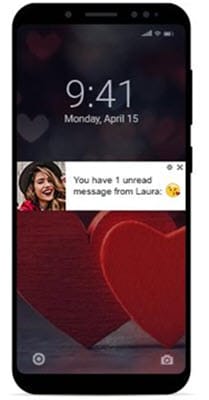 Vouchers and coupons always catch the user's attention if the message is clear and the image is relevant to the text. Choose the niche and then find something that is pricey enough and has high demand. Try to use words like "Free," "Bonus," "Discount," "Win," "Get free" and "Save." Don't forget to use pre-landers that help to increase the user's excitement and engagement. Sweepstakes are messages like "Congratulations, X! You've been selected to win new iPhone XS" or "Register to win new Galaxy S6".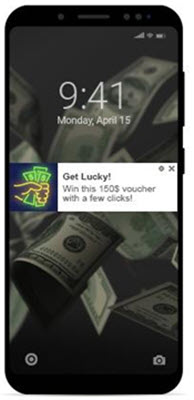 You can also run push notification campaigns for binary and crypto offers. Attract users by describing positive forecasts, potential gains and golden opportunities of small businesses.
Travels and e-commerce are another profitable verticals. You can use "Sale," "Exclusive offer," "Hot offer" to highlight scarcity. It will work well especially with emojis.
On the whole, push notification campaign should be on your to-do list. You can also use push notifications for betting, casino or nutraceuticals. Just remember that it is crucial to pay attention to creatives, use high-quality images, have a clear CTA, and follow suggestions of your manager. This new traffic source format remains very popular and helps to generate higher profits. Push notifications are easy to integrate, has a user-friendly interface and do not require creating an app. Another significant advantage is real-time messaging and opt-in approach.
Finally, do not forget about optimization. Invest money to see what works for you. Test at least five copies and images, choose the right timing, do not annoy users and send personalized messages.
My friends at MGID delivers over 40 billion push notifications worldwide monthly, so don't miss out on this opportunity and start your push notification campaigns right now. Moreover, they offer a 25% credit match on top of your first deposit, so follow this link to register!
You can create a push notification campaign in a few clicks, just follow creative's requirements. No poor grammar or offensive wording is allowed. Next, you can not use a third-party brand name with no permission.
Avoid using pornography or erotic phrasing and images as well as offensive claims towards sexual, political or religious preferences. As for thumbnail, poorly Photoshopped or animated images are unacceptable as well as images white black or white borders. Besides, nudity, pornography, photos of dead people, acts of violence and terrorism are prohibited too.
How to start the Push Notification Campaign with MGID?
Signup for MGID account. Login into the MGID Advertiser Dashboard and click on "Add campaign" button.

2. Fill each field as per your campaign requirements

3. Choose the GEOs where you want to run the campaign. You can choose GEOs or exclude particular GEOs.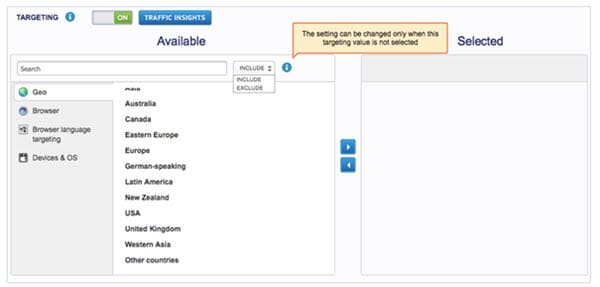 4. Choose the GEO you want to target and add them by clicking the blue arrow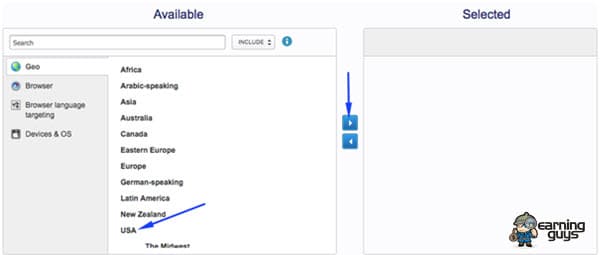 5. After choosing the GEOs, your targeted options are displayed in the "Selected" field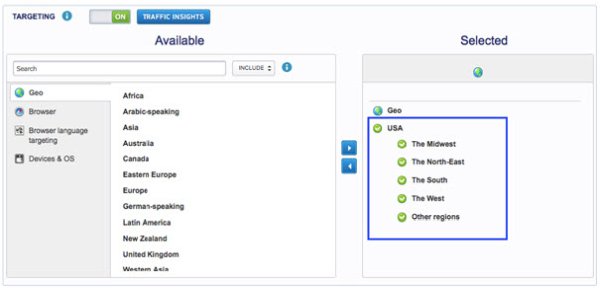 6. With MGID you have the option to target the user's browser. You can choose Chrome, Firefox, etc.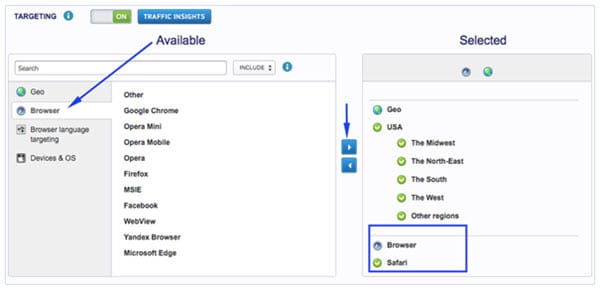 7. MGID also offer Browser language to target a more specific audience, but we suggest to consult your MGID manager, and they will guide you on this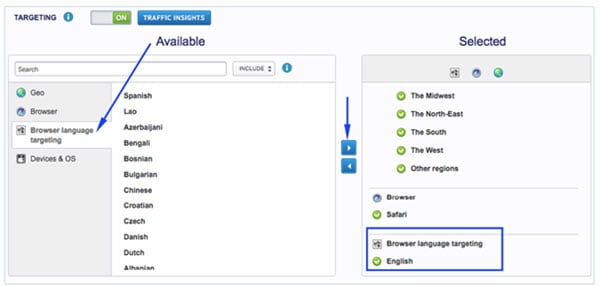 8. In the last step, you have to choose the overall and daily budget. You can also choose when your campaign starts and end. After finishing all the steps your campaign, will be live.

Now it's your turn, keep these points in mind while creating a new Push Notification Ad Campaign. If you have some tips to share don't forget to share them by writing the comment below.