Today I am going to publish a CPA campaign case study which I promoted through Push Notification Ads. This case study will help you to know that the push notification ad can work to promote CPA offers.
Traffic: Push Notifications from Adsterra.com
Affiliate program: Olimob
Offer: Mainstream Sweep
Period: 09/01/2019 – 10/30/2019
GEO: Malaysia (MY)
Spent: $ 228
Income: $ 732
Profit: $ 504
ROI: 121%
GEO and traffic source selection
I decided to buy traffic according to the CPA network's suggestion for the offer I have chosen — in Malaysia.
I chose Adsterra based on my previous experience. Earlier, I have already worked with this network and made a great profit. Also, I was satisfied with the highly qualified managers who helped with every step of my work.
Offer selection
I chose Olimob because they have a wide range of Sweepstakes offers with high payouts. So I rushed to use the opportunity.
Screenshot of the final landing page: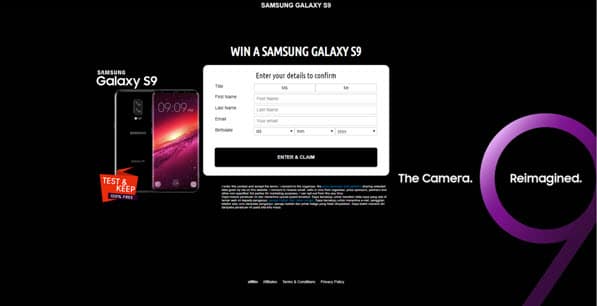 I decided to start the campaign with testing and buy some traffic. Next, I planned to determine which optimization settings to apply in the future. I contacted my manager to ask for optimization advice. It was the right decision: the manager helped me with fine-tuning the settings. I will share the details below. As for me, attentive and competent managers is one of Adsterra's strengths.
Payment model: CPC
Creatives
Everything was pretty simple with the creatives. I've chosen the simplest and most common ones: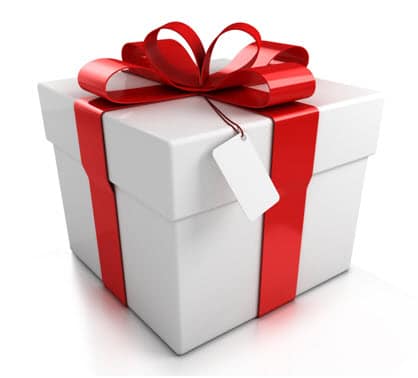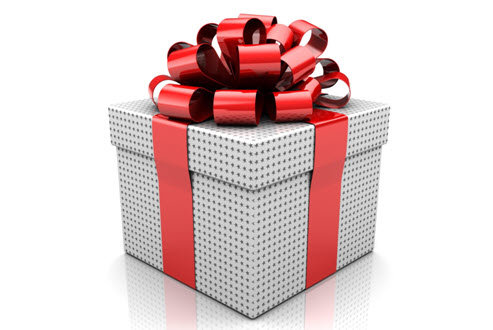 I also want to share a small life hack here. When selecting creatives, including the ones that you will use on the landing page. In this case, the user will feel safer. I took the simplest ones, which are easy to understand: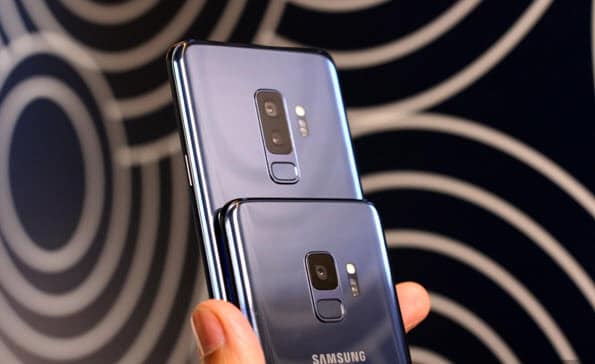 For the icon image, I chose the Gmail logo because it is a widely known and catchy picture: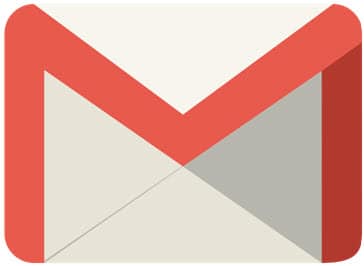 A little bit about how to write titles and descriptions: the wording is critically important because the effectiveness of the campaign depends directly on the content.
In our case, the main task was to capture the user's interest with a cheap offer, limited in time, and unique in its kind.
I used several alternatives (based on my experience):
Title: "(1) You have a new message."
Description: "Take your present!"

Title: "(1) new message."
Description: "Your gift is waiting for you!"
In Malaysian (I used an online translator):
Title: "Anda mempunyai mesej baru"
Description: "Ambil hadiah anda!"

Title: "Mesej baru"
Description: "Hadiah anda sedang menunggu anda"
And others.
The creatives aimed to show a user an official message, clicking on which they will receive their prize. The more noticeable you will make it, the better.
The screenshot of the landing page: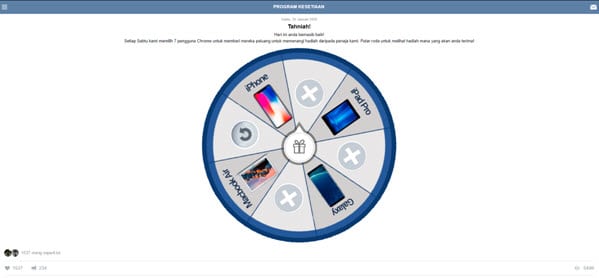 Optimization
As I mentioned earlier, the manager's skills played a significant role in my campaign optimization. Unfortunately, I did not have enough data regarding the user's behavior in Malaysia, so I trusted the statistics provided by the manager. Together we picked the effective cost per click for the campaign.
The optimization strategy was mainly based on testing different mobile carriers, and after all, we have chosen the top-converting one. We also removed several Android versions that converted poorly.
Settings after testing:
Target: Malaysia
Languages: Malaysian + English
Android: minus versions 4.4, 6.0, 7.0, 7.1 due to a complete lack of profit
Cellular Operator: U Mobile
User lifetime: Top
Post optimization
It's important to note that all the settings mentioned above are the result of conjoined effort with my manager and constant testing. But, of course, it's up to you whether to conduct thorough testing for a campaign or not.

Settings after testing: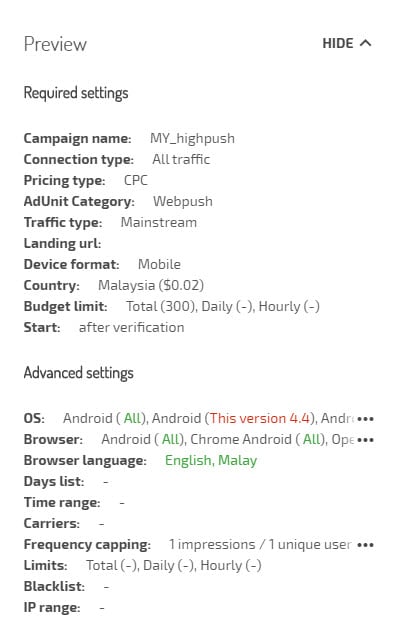 Results
The screenshot from Adsterra: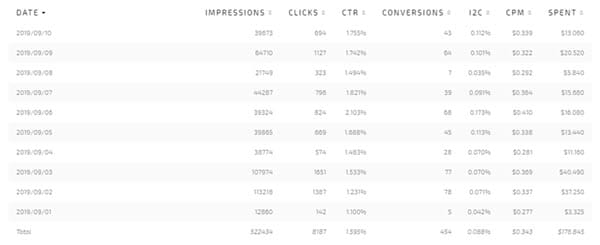 I'm showing you the most profitable days with the most significant numbers of conversions. As for the other days, I spent about $50 in total. This leads us to some conclusions, see below.
Spent: $228
Revenue: $723
Net profit: $723 – $228 = $504
ROI: 121%
Conclusion
This campaign was an experiment for me. I trusted the manager's advice, which led to success and paid out. I think that offers like this are losing its relevance very quickly. So it is essential to monitor the statistics constantly.
Otherwise, the risk of having zero profit or even waste your money is too high. I strongly recommend you to test your campaigns and add corrections if needed.
You can join Adsterra to start promoting affiliate offers on various advertising options provided by them.
If you are a publisher even then you can join Adsterra as they have plenty of advertising options to monetize your website.