The scope for online marketing has increased by leaps and bounds in recent years. A tremendous surge in online activities has accelerated this increase. However, you have to overcome cut-throat competition in the present online market by following an effective marketing strategy. This invariably involves the practice of an effective marketing method that can yield rich dividends for you.
One such effective monetization strategy in Internet marketing is CPA Marketing. It is probably one of the best ways for the advertiser to generate leads and best for affiliates to monetize their websites.
Here, we have come up with a beginner's guide on CPA Marketing. Hereunder I have illustrated everything you need to know about CPA Marketing.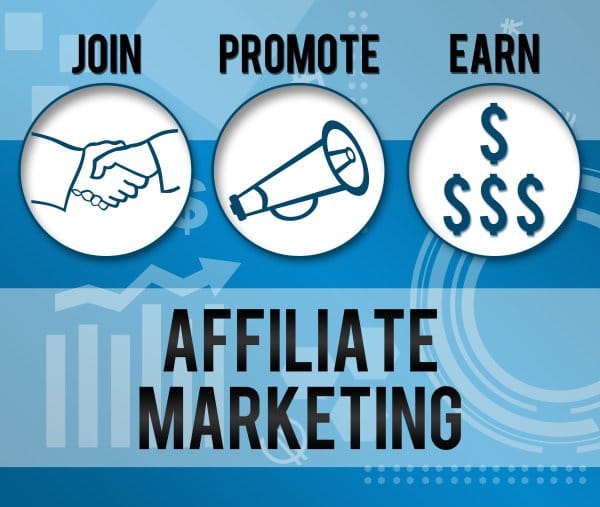 So let us see what CPA Marketing is?
What is CPA Marketing?
CPA stands for Cost per Action. It is a type of internet marketing that requires you to generate leads for companies, and in return, you are getting paid by those companies for each lead that you generate for them. Simply put, in CPA Marketing, you get paid when a user clicks on your affiliate link and completes an action.
The required "action" from the user can be anything and can consist of the following:
The user can fill out a form
Buys something
Signs up for a free trial
Gets an estimate or quote
Downloads Software, Game, etc
The working of CPA Marketing is simple too. Affiliate direct traffic to an offer. The visitor is required to avail that offer. For this, he needs to fill signup at that website, download something, or anything else. Once a user completes the "action," the company pays you for that lead. That's it. CPA Marketing is as simple as that.
How does CPA marketing work?
Here, we go on to highlight the steps involved in CPA Marketing:
User visits your website
Visitor clicks on an Affiliate Link or Banner
User is then directed to the Advertisers offer page
User Fills out the Offer
You (Affiliate) Get Paid
So, you see that CPA Marketing works on a very simple model. Let us elaborate on it for you. There are many advertisers or merchants around the globe. These advertisers pick out different CPA Networks for promoting their products and services. They go on to create various offers or online marketing campaigns in the CPA Networks.
CPA Networks promote these campaigns or offer through CPA Marketers or CPA Affiliates. They give a fixed amount of money for every particular campaign or offer depending on how much the CPA offer creator has invested.
So, you need to join that CPA Network. Once that you have joined, you need to apply for different campaigns that you think you can promote. Once you get approved, you need to browse their existing offers and go on to publish links (known as affiliate links) on your blogs or social media. When a user performs an action using your affiliate link, you will get paid.
How much you get paid in CPA Marketing?
In CPA marketing, the payment to the Affiliate in on per lead basis that he generates for the companies. Although the payment for each lead can vary, you can typically expect to get anywhere from $1 to $100 or more per lead.
This variance is directly related to the offer you provide to your users. If you are doing CPA Marketing for a very competitive market, such as the Insurance market, the payment can be much higher than the range listed above. However, in the initial phase and with a low budget doing CPA Marketing for a very competitive market is not feasible at all.
Top CPA Niches
Here, we list out the top CPA Niches that can make you earn a good income. However, you need to choose a niche that is not only profitable but a one that you excel at. So, here is the list of top CPA Niches for you:
Dating
Mobile Apps
Weight loss
Finance
Insurance
Weight Loss
Housing
Jobs
Gaming
Gambling
Housing
Software
Business Opportunity
Why CPA Marketing?
There are two basic reasons why you should use CPA Marketing over other forms of internet marketing, such as AdSense, Banner Advertising, and other forms of Affiliate Marketing Strategies.
The primary reason for choosing CPA Marketing is the fact that you are high on the value chain, and so get the opportunity to make the most money from your site.
The other forms of internet marketing such as Banner Ads, Adsense, CPM/CPC models put you at the bottom of the value chain, and so you end up making less money. Whereas promoting CPA offers put you high up on the value chain.
The other reason is that CPA Marketing gives you the opportunity for integrated advertising. You can seamlessly integrate CPA offers into your site, which means you don't have to load your website with ugly and nasty ads. CPA Marketing gives you the freedom to run a clean and professional website.
Another great reason to go with CPA affiliate marketing is that it not compulsory to have a website. You can send visitors direct to the advertiser website by direct linking. Affiliates can promote CPA offers on the Social site, media buying, Facebook, etc. and can send visitors directly to the offer.
Benefits of CPA Affiliate Marketing
The cost per action eCommerce marketing channel offers several benefits, such as:
It is easy to set up: The CPA Marketing Channel is easy to launch. You need a website and a CPA Network. Moreover, you require very little capital upfront for using this marketing technique.
You only need to pay after the sale: You need not pay for traffic that doesn't convert. You can even diversify your affiliates in case you get low-rate conversions and partner with a more successful influencer.
CPA Marketing offers low risk: As payment is made to the publisher when a referred visitor completes a specific task, so the risk is low for eCommerce businesses
High ROI: CPA Marketing Campaigns go on to drive a better quality of traffic and offer a better value than most traffic sources.
Expand Marketing Reach: CPA Marketing offers you scale and distribution. In fact, most business verticals use CPA Marketing.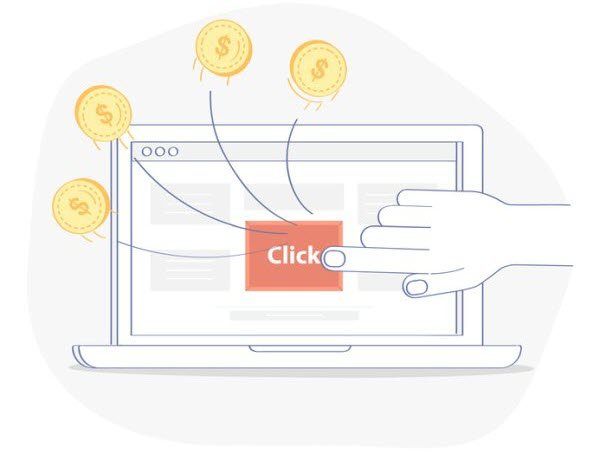 What is a CPA Affiliate Program?
A CPA Affiliate Program is an arrangement in which an online merchant website goes on to pay affiliate websites a commission for sending them traffic. These affiliate websites have to post links to the merchant's site and are paid according to an agreement.
In the case of the CPA Affiliate Program, this agreement A tremendous surge in online activities has accelerated this increase in the number of people the affiliate sends to the merchant's site who perform some specific "action," such as filling out a form.
There are usually three parties that are involved in a CPA Affiliate Program transaction:
The customer
The affiliate site
The merchant site
Here, the affiliate helps to make the sale. It's a good way to participate in eCommerce, where the affiliate program manages everything. As of now, CPA Affiliate Programs have grown enormously in popularity. A company could come up with an affiliate program based on any action. They pay their affiliates based on the number of customers they send that perform the desired "action."
CPA Affiliate Network
As an advertiser or a publisher, you can benefit from affiliate marketing by joining CPA (cost per action) Affiliate Network. A CPA Affiliate Network manages the entire activities, so you end up saving your time, effort, and money.
For an advertiser, a CPA Affiliate Network helps to generate thousands of leads easily. Moreover, publishers also get benefited as they can get lots of different offers and affiliate programs through CPA Affiliate Networks.
With CPA Affiliate Networks, it becomes easy to find and manage affiliate programs. Plus, there is no need to keep an eye on payouts. In fact, CPA Affiliate Network serves as a midpoint between advertisers and affiliates or publishers.
Advertisers get affiliate tracking software as well as many publishers for promoting their products. They tend to generate leads through CPA Affiliate Marketing.
On the other hand, publishers get a lot of different affiliate programs in one place. They get paid for generating a lead when a user completes an "action."
These affiliate networks manage all payment tasks for affiliates from different programs.
On the whole, CPA Affiliate Networks come with great advertisers, superb support, on-time payouts, highest paying affiliate programs. They have thousands of satisfied affiliates that tend to generate a considerable amount of revenue by doing CPA Marketing. So, CPA Affiliate Networks prove a reliable partner for CPA Affiliate Marketing.
How to start CPA Marketing?
Here, we illustrate the steps for getting started with CPA Marketing:
Choose your Niche
Before joining a CPA Network, you should research CPA marketing niches and choose a niche that is easy for you to follow. So, you should choose a specific niche.
Join a CPA Network
You should join a CPA Network, which is legitimate, well-known, and stable and pays on time. To know about the best CPA Networks, you can head over to one of our articles at 'earningguys.com' which has lots of information about the affiliate networks: 20 Best CPA Affiliate Networks
Getting Accepted into a CPA Network
Unfortunately, it is not easy to get accepted into a CPA Network. You should provide all the necessary information and be honest in your application. Mostly, the applications are reviewed manually. So, you need to be transparent with them.
Receiving your CPA Affiliate Link
You will get a unique affiliate link when you get accepted into a CPA Network. It will track all your future activities. It will also offer information about your conversion rates.
You will be assigned an Affiliate Manager
When you join a CPA Network, an affiliate manager will be assigned to you. An affiliate manager will help you to get started with the program. You can ask any queries that you have regarding the CPA campaign. You need to build a good relationship with him/her.
Selecting an Offer
Now, you need to find CPA offers to promote that are related to your niche. Here, the affiliate manager can be helpful to you. They can send you a list of offers. You can even do research on which offer is most popular with the general public. You can use the tool 'Google Keyword Planner.' You should avoid CPA offers that tend to show low EPC (Earnings per Click) and Conversion Rates (CR).
Design the Site around Your CPA Offers
After choosing a CPA offer, it's time to integrate it into your site. It's important to get a custom design so that your site has a legit look.
Choose a Traffic Generation Method
Now, you need to choose traffic sources for promoting CPA offers. Here's a list of some ideas for traffic sources based on category:
Search: Google Ads, Bing Ads, 15 Best PPC Networks
Social Media: Facebook Ads, Twitter Ads, Pinterest, YouTube, Instagram, LinkedIn Ads, 40+ Best Social Media Sites
Mobile: StartApp, AirPush, 21 Best Mobile Ad Networks
Banner: Buy Sell Ads
Contextual: PopAds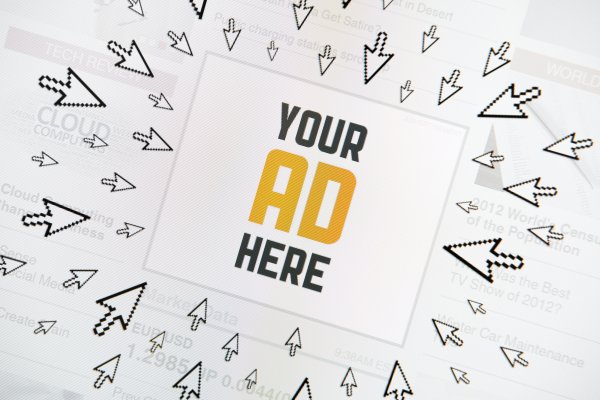 Tracking your Campaigns
You need to track and follow the CPA Campaigns. So, you should track the following issues:
Which keywords are converting
Traffic Source
PPC Ads
Which landing page is converting best
Which CPA offer turns best
Type of advertisement (image or text)
You can use the 'Google Analytics' tool to analyze which things are performing well for your campaign. You need to keep track of sales, conversions, and revenue for your campaigns.
Always stay updated
You can join a CPA marketing forum like Warrior Forum to share advice, experience, and knowledge. Find many more Affiliate Forums
The above tips will help you get started and make money online with CPA marketing.
Difference between CPL and CPA?
In CPL Campaigns, the advertisers pay for an interested lead. It is mostly used by companies who want to sign up for visitors for their products or services. In CPL marketing advertiser is interested in capturing visitors' details like email, phone number, etc so that they can contact them in the future.
The publisher runs banner ads and hyperlinks on his website, which on clicking leads to the advertiser's website. A lead is said to be generated when a visitor clicks on the affiliate link or banner ad displayed on a publisher's website to land on an advertiser's site and submits his personal information (like email) confirming that he is interested in the offer.
When a visitor/user signs up for the offer, the publisher gets paid by the advertiser or merchant. Pay rates for CPL can range anywhere from a few cents to several dollars.
Whereas, in CPA Campaign, a publisher gets paid when a user clicks on an affiliate link and completes an action. One will not find much difference in CPA, and CPL, ultimately an advertiser is expecting to signup visitors on their website or downloads some products or leaves some personal information.
In some CPL programs, advertisers offer fixed rates per lead and also sale commissions if the visitor who signs up today but buys something in the future from the advertiser. It can be great for the affiliate to expect double earning.
Investment need for starting CPA Marketing
The buzz is around that you don't need any capital investment to kick start your CPA Affiliate Marketing online venture.
Is it so?
There are lots of budding internet marketers and e-entrepreneurs who believe that by just having an internet connection, a computer system, and a Facebook account, they can get rich online.
Although the online world promises a lot of riches and particularly CPA Affiliate Marketing; however, this does not mean that you can start your online venture with zero investment.
The truth is plain and simple.
There is no such get-rich-quick formula in the online world.
Like any other offline business, you need to make your efforts and invariably need to supplement your efforts with adequate capital investment.
CPA Affiliate Marketing offers a huge earning potential to internet marketers. Great success stories have already been written.
There are lots of e-entrepreneurs who have successfully done CPA Affiliate Marketing and have become multi-millionaires.
However, the bottom line is clear. You need to prepare yourself for investing to start and run CPA Affiliate Marketing.
So if you aim to profit from CPA Affiliate Marketing, you first need to be ready and willing to make a capital investment.
In this context, it would be enlightening to know how much investment you need to start CPA Affiliate Marketing. By knowing this factor, you can then make adequate arrangements for the capital to run your CPA Affiliate Marketing. You can then plan your CPA Affiliate Marketing accordingly.
Well, there are some fixed investments and as well as ongoing capital investments that you need to do. This makes it important to know every area where you need to invest your money to run CPA Affiliate Marketing.
So, let's see where and how much do you need to invest in starting, running, and managing your CPA Affiliate Marketing.
Budget $500 for Testing and Learning
Although CPA Affiliate Marketing offers a huge potential for making money online, this does not mean that you start earning from day one.
You need to prepare yourself by testing and learning.
This is the starting phase, where you need to experiment to come out with a viable marketing strategy.
For this, you are required to budget (minimum) $500 for testing and learning. You may be a budding CPA Affiliate Marketer or even having experience in it. This amount of money is used up in finding a suitable offer, designing landing pages, buying ads, etc.
Your CPA Affiliate Marketing efforts are not complete without the use of a competent and efficient Tracking Software.
The use of tracking software can help you to optimize your returns from CPA Affiliate Marketing.
Running CPA Affiliate Marketing Campaign without using Tracking Software is like batting with eyes closed. Without using tracking software, you cannot know which campaigns are converting.
There are lots of other answers you need to know.
For example, you need to figure out which Advertising Networks are most profitable for you. You should run your campaigns on Facebook or take up Pop Campaigns.
You also need to know which landing pages bring out a favorable response from your visitors.
So, with a Tracking Software, you can do a comprehensive analysis of your CPA Affiliate Marketing Campaigns.
In short, Tracking Software helps you to save your time, effort, money and helps to maximize your returns from CPA Affiliate Marketing.
Thrive Tracker is one such easy-to-use, flexible, and powerful Tracking Software. It is self-hosted tracking software, which provides you with accurate statistics and metrics. Using Thrive Tracker, it becomes easy to test, track, and optimize your campaigns. Moreover, using Thrive Tracker, you can track conversions down to the keyword level.
Here are: 10 Best CPA Affiliate Tracking Software
CPA Affiliate Marketing cannot function without an efficient Web Hosting. You cannot retain users and expect conversions without having a proper backup of Web Hosting.
With efficient Web Hosting, you end up giving enhanced user experience to your visitors. You end up saving your time, effort, and as well as money.
Whether it is for hosting landing pages or creatives and whether it is for running your tracking software, you invariably require efficient web hosting services.
Ideally, you should go for Dedicated Web Hosting; however, a VPS Web Hosting should do the job for you quite effectively. Usually, the average cost of running VPS Web Hosting comes to about $50/month.
Best Hosting Providers:
12 Best Web Hosting Providers
10 Best Adult Web Hosting Providers
10 Best WordPress Hosting Providers
Building Landing Pages and Banner Ads
CPA Affiliate Marketing requires you to come up with Text Ads, Landing Pages, and Banner Ads.
So, you need to be skilled in designing, building ad copy, copywriting, and should possess adequate programming skills too.
However, there are lots of marketers who are not fluent in these skills and, therefore, require professional help for building landing pages and Banner Ads.
Moreover, in most cases, CPA Affiliate Marketers prefer to hire professionals rather than building landing pages on their own. The reasons are pretty obvious. These agencies or professionals have the know-how, expertise, experience, and are also aware of the latest trends.
Marketers want to take advantage of their expertise and so hire their services. This requires making a handful of investment.
You can use landing page builders to create a landing page on your own. Check these 15 Best Landing Page Builders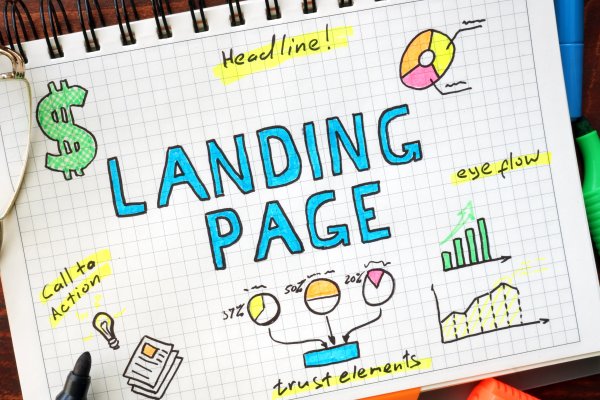 In the context of CPA Affiliate Marketing, it is important to take note of the latest trends. So, you are required to keep an eye on your competitors. You need to know how they are doing CPA Affiliate Marketing, what offers and creatives they are using, what landing pages they are using, what traffic channels they are using, what advertising channels they prefer, and so on.
If you want to handle competitors' analysis and spy on your competitors, you need to use Ad Spy Software or Services. This Spy Software provides detailed competitive analysis concerning CPA Affiliate Marketing. You need to input the category or niche you are catering to as well as some other parameters.
Usually, CPA Affiliate Marketers prefers paid Ad Spy Software as they are more efficient than free ones. This requires you to invest so that you can maximize your returns from CPA Affiliate Marketing. A powerful and efficient Ad Spy Tools goes a long way in monetizing your CPA Affiliate Campaigns.
Find some of the best Ad Spy Tools in this post: 18 Best Ad Spying Tools for Affiliate Marketers
Working Capital for Ad Buying
CPA Affiliate Marketing invariably requires you to make provisions for Working Capital. Working Capital enables you to take initiatives and carry on your advertising efforts concerning CPA Affiliate Marketing.
When you have the Working Capital, you do not need to stop advertising or ad buying due to lack or shortage of funds.
While your earnings get accrued on a day to day basis, there is actually a time lag till you receive your earnings from Affiliate Networks. It usually takes fifteen to thirty days to get your payments.
So, if you do not have the Working Capital, your CPA Affiliate Marketing will come to a stand-still. You will never appreciate this scenario as it hampers the goals and targets that you have set for yourself with respect to CPA Affiliate Marketing.
So, you need to possess Working Capital for Ad Buying if you wish to run your CPA Affiliate Marketing efforts smoothly.
Apart from the above investments, you may be required to make some other expenses, as well. For example, you may require outsourcing some of your tasks, may want to join some training program related to CPA Affiliate Marketing, or may even want to purchase software for designing landing pages.
So, you see that although CPA Affiliate Marketing offers a huge potential for earning (online), it is a myth that Affiliate Marketing can be done without making any investment.
Thus, you should get over the notion that CPA Affiliate Marketing can be done without making any investment. Rather you should prepare yourself for investing to start CPA Affiliate Marketing.
Concluding
So, you see that CPA Marketing is one of the most effective marketing methods for affiliates to carry out internet marketing and monetize their websites.
As we have already shown above, you need to sign up for a viable Affiliate Network and implement ways to drive targeted traffic to your website.
CPA Affiliate Marketing provides you an opportunity to be high on the value chain so that you ultimately succeed in making the most money out of your website.
So, you should use CPA Marketing as an internet marketing strategy to make money from your site.