Who hasn't heard about Lego? Our entire Childhood went by playing with our all-time favorite, "Lego." Everything is possible with Lego, from creating the Castle of our dream and customizing cars to performing ninja training and building an international space station. The dream of every child to develop their world came to life with Lego bricks.
Today we are here to talk about the Lego affiliate program, which can help you make a little extra income. The Lego affiliate program has been around for quite some time and has earned income for many affiliate marketers. Read the complete article for details about it if you are wondering where to begin. We will explain to you step by step how to earn with Lego Affiliate Program.
What is Lego?
Here's a little explanation for those who do not know about Lego.
LEGO, a renowned company that creates and produces play materials using its famous LEGO brick, was founded by Ole Kirk Kristiansen in 1932. With its rich history, LEGO has become a global leader in manufacturing play materials. LEGO comes from the Danish words "leg godt," which means "play well." The company has been handed down from one family member to another. Now, it belongs to Kjeld Kirk Kristiansen, the founder's grandchild.
In 1936, the Lego Group coined its motto, "Only the best is good enough." This motto reflects their commitment to maintaining high standards and ensuring excellence in their products and endeavors. The company holds the trademark for "LEGO." They have their headquarters located in Billund, Denmark.
Lego deals with numerous themes such as architecture, batman, BrickHeadz, Brick Sketches, City, Classic, Disney, DC, etc. LEGO sets are beautiful presents for both children and adults during the holidays, regardless of your budget. Whether you want to expand your LEGO collection or find the ideal birthday or seasonal gift for your friends, family, or loved ones, there's always a perfect choice.
Lego Affiliate Program
When buying exclusive LEGO products online, LEGO.com is your one-stop destination. Rest easy knowing that The Official LEGO Guarantee protects all your purchases. You can earn commissions by directing traffic and generating sales for LEGO.com through your website.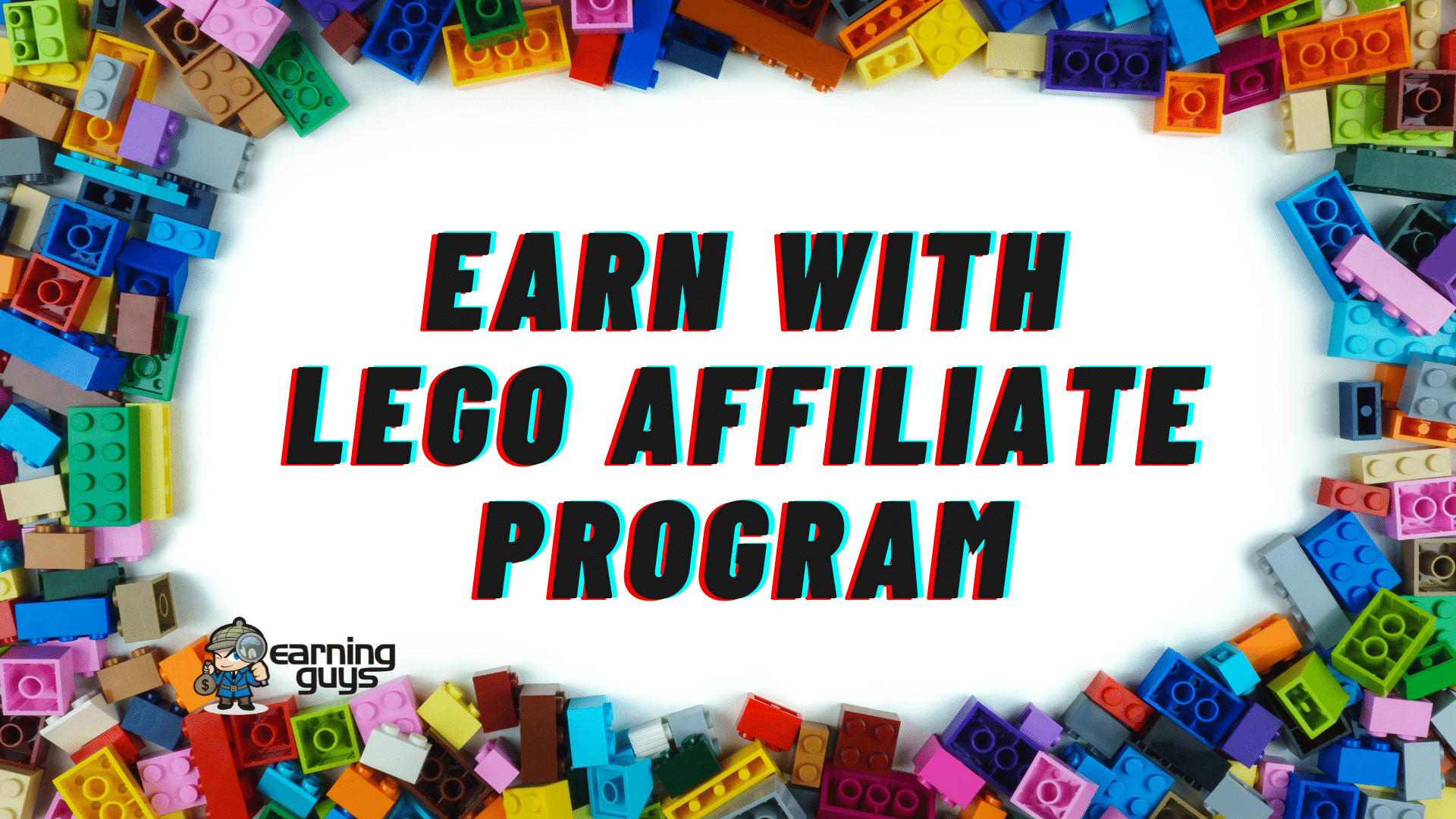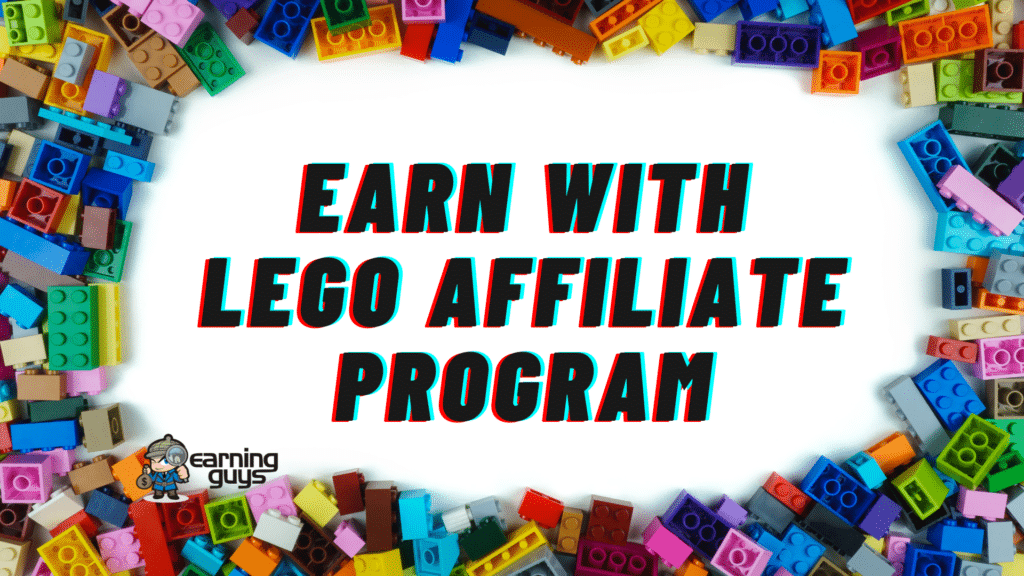 Lego's affiliate network partners will support you by providing official LEGO branded banners, text, and product links that you can use on your site. With these resources in your online toolkit, you'll have everything you need to start earning commissions.
At the end of each month, they process transaction reports to ensure transparency, and you can expect prompt affiliate payments. Lego Affiliate Program earns the marketer a 3% commission per sale.
By partnering with LEGO.com as an affiliate, you can earn a commission on products sold (excluding delivery, taxes, and returns).
Their affiliate network partners offer reporting and sales tracking features, allowing you to keep track of your performance.
As an affiliate, you will receive exclusive newsletters, product information, and updates on special promotions.
You may like: 20 Best Cost Per Sale Affiliate Networks
How to join the Lego affiliate program?
Step 1 – Search for Lego Affiliate Program on any search engine or visit the affiliate page directly, then click on the sign-up button. Or directly visit Rakuten Advertising as Lego is available on this affiliate network.
Step 2 – Now fill out the required details, such as your company info, Contact and account info, and other essential information.
Step 3 – After completing the necessary details, click the "Sign me up" button.
Step 4 – Once submitted the application form, Lego typically takes a few days to approve or reject.
Step 5 – Once your application is approved, you will gain access to your affiliate dashboard. You can quickly locate and copy your unique affiliate referral link from there.
And voila, It's done in five simple steps. You are now a part of the Lego Affiliate Program. Now all you need to do is add your referral link to the content that can help you make money. We are here to rescue you if you are puzzled about placing your referral link in the right place.
How to make money with Lego affiliate Program?
Lego Affiliate Program will make you a 3% commission per sale. It may not sound as much, but you'll always be profitable since it is easy to sell Lego toys and playthings due to its brand name. The sale density will be higher than most affiliate programs.
Now that we know enough about the Lego Affiliate Program let's talk about how to earn through it. Well, there are numerous platforms to promote your affiliate or referral link. We will list the most popular ones for you here, suitable for the Lego affiliate Program.
Blog
One of the best ways to earn is by placing the referral link in your blog. It's a cherry on top if you own a blog closely related to toys or playthings. The more related your content is, the higher your conversion will be. You can strategically place the link in your blog so that one may be tempted to click on it, thus increasing the chances of you earning a better commission.
You can even write a blog on the best Lego toys and create a separate affiliate link for each alongside a short description. This may give you visitors highly interested in making purchases and hence earning you income.
You can also place banner/display ads to attract buyers. The Lego affiliate Program itself has mentioned having a website as a way to promote links.
Newsletter and Email Sequences
Another way to use your affiliate link is related to the first point, i.e., having a blog, which is carefully slipping it into your newsletters. An email list can often add to your advantage and prove resourceful. Suppose you have a toy business or blog related to playthings; you can earn additional income by sending emails containing your referral links. Doing so helps you grow your blog simultaneously.
It is a personal suggestion to send emails; it helps you a lot by inviting people to revisit your website. Another side benefit is that people subconsciously remember your website and would instead click on it on Google search results than any other website.
Video Content
Youtube videos or other video content descriptions can be used for affiliate links. Most influencers and YouTubers use this method to make referral earnings. Posting affiliate offers related to your content has better chances of you earning considerably.
Promoted reels on Instagram can also be used to put affiliate links. Video content often attracts more people than basic text content. Visuals are often more appealing and help you drive more traffic in general scenarios. Other than adding links in the description, mention them verbally in your video content. This way, the Lego Affiliate Program will make you good money.
Social Media and Forums
If you are an influencer or have a strong media presence, promoting referral links on social media is a way to go! Numerous social media platforms, such as Facebook, Twitter, Pinterest, Instagram, YouTube, etc., can be used for putting your affiliate link. You can usually write something good-looking about your affiliate product or service, in this case, a Lego plaything, and then add a link below.
Other than social media, you can also add links in forums. Look for related questions and add your affiliate link as an answer. Suppose you find a question like "What is the best Lego toy?" you can put your affiliate link as the answer along with a captivating one-liner text. This method is usually used when one does not have a blog or a social media presence. Some top forums are- Reddit, Quora, Craigslist, Imgur, Discord, Medium, etc.
Inside Podcast Show notes
Podcast Show notes are an excellent way to promote your affiliate links if you own a podcast or are a guest in a related podcast. You can always mention verbally about show notes or the affiliate link in your podcast.
Note that you should always have a free podcast; even if you have a paid podcast, make sure you have a good amount of audience. Your podcast should be fun, informative, and engaging to increase the chances of people visiting the notes section.
The podcast notes should have the link in the beginning paragraphs since people might not always make it to the end of it. However, it is recommended that you should have an affiliate disclosure somewhere before the link.
At last, we would like to list critical points about The Lego Affiliate Program in a jist:
The Lego Affiliate Program provides a 3% commission on each sale.
The Lego Affiliate Program cookie life is 30 days.
The Lego playthings are sold in more than 130 countries worldwide; thus, the large market side often acts to the advantage of the marketers.
Countries with high Lego sales are Unites States (US), the United Kingdom (UK), Canada, Germany, and Poland.
We hope the article provided everything you wanted about the Lego Affiliate Program. If you found this helpful, please share it with other fellow marketers.