Affiliate marketing in India is growing rapidly; more and more people want to make money from affiliate marketing. If you are also looking to start affiliate marketing in India and looking for some Indian affiliate programs, here are some best Indian Affiliate Networks and Programs to get started.
Affiliate marketing is a great source of making money online. With affiliate marketing, you can promote others' offers and earn some commissions. Affiliate offers can be like cost-per-sale offers, where you fix the amount or percentage every time you send traffic to the advertiser site, and they buy something. You can promote Cost Per Action (CPA) offers that pay when a visitor does some action like free registration, sign up, etc., and the affiliate earns fix amount.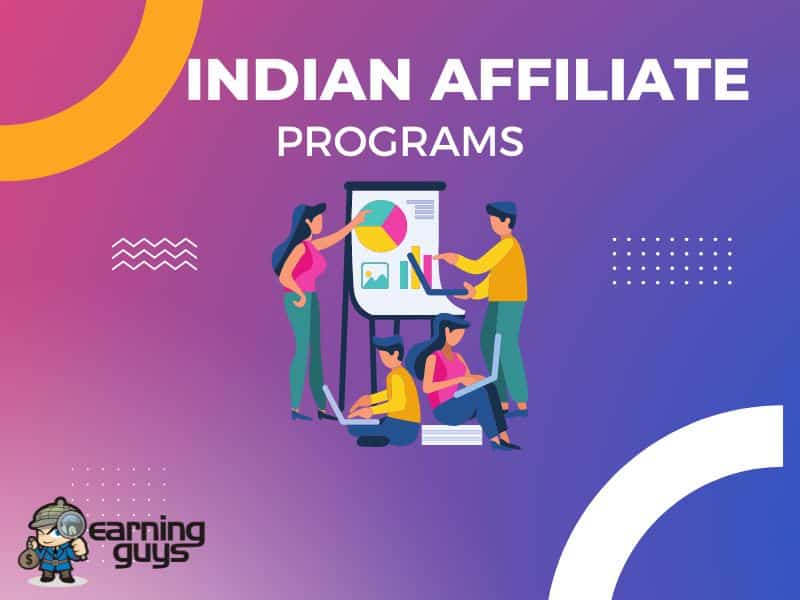 Many visitors ask me about some good affiliate networks in India; for those looking for an affiliate network in India, I am listing some top affiliate networks of India. I am working with some of the networks and worked with most of them I have listed.
The Indian affiliate Programs and Network I have listed offers plenty of offers from cost per sale (CPS), cost per action (CPA), Cost per install (CPI), etc., of reputed brands like Flipkart, Snapdeal, Shaadi.com, etc. Some of the affiliate networks also have international offers with a great payout.
For Cost Per Sale (CPS), about all India networks pay after 45 to 60 days which is very late for an affiliate. If you are from India, you can be paid directly into your bank account, which is a great option. (Now, most international affiliate networks offer direct deposit to India.)
16 Top Indian Affiliate Programs and Networks
So here is the list of 16 Indian Affiliate Programs and Networks, go and check them, and don't forget to share your experience with these Indian affiliate networks.
EarnKaro is an excellent Indian affiliate network, enabling you to earn extra cash effortlessly! It doesn't matter if you're an Affiliate Marketer, a student, a homemaker, or a professional; EarnKaro offers you an opportunity to earn an excellent extra income for your online activity.
EarnKaro offers a diverse selection of affiliate programs with hassle-free participation, requiring no documentation. In addition, you can earn extra monthly income by sharing enticing deals and generating orders through EarnKaro.
There's no cost involved when joining Affiliate Programs through EarnKaro. It's completely free! All you require is a smartphone. With over 150 partner sites, including Ajio, Flipkart, Myntra, and many more, you can effortlessly copy and convert deals to maximize your earnings.
You share exciting deals with your friends, family, and others within your network. Then, when they make purchases through your affiliate link, you'll start earning. It's as simple as that!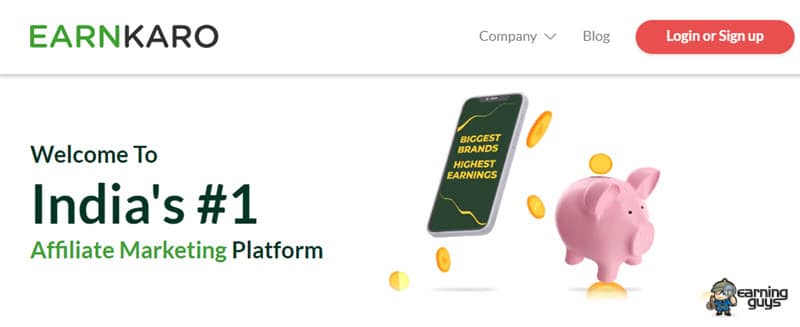 The Amazon Associates Indian affiliate program presents a lucrative opportunity for affiliates looking to monetize their websites, blogs, or social media platforms. Joining the Amazon affiliate program in India can provide numerous benefits for affiliates, making it an attractive choice for those seeking to earn passive income through affiliate marketing.
One of the primary advantages of joining the Amazon Associates India program is the vast selection of products available for promotion. With Amazon's extensive product catalog, affiliates can access various categories, including electronics, fashion, home goods, books, and more. This diversity allows affiliates to choose products that align with their target audience, increasing the likelihood of generating conversions and earning attractive commissions.
Additionally, the Amazon affiliate program offers competitive commission rates. Affiliates can earn commissions based on the product category, ranging from 1% to 10%. This tiered structure rewards affiliates who consistently drive sales, incentivizing them to optimize their promotional efforts and maximize their earnings. Furthermore, Amazon's trusted reputation as a global e-commerce giant enhances the credibility of the affiliate program, increasing the likelihood of conversions and driving higher commission payouts.
Another significant benefit of the Amazon Associates India program is the seamless integration with Amazon's robust and user-friendly affiliate tools. Affiliates gain access to a suite of marketing resources, including customized banners, product links, and widgets that can be easily integrated into their websites or blogs. This empowers affiliates to create engaging and visually appealing content, effectively promoting products to their audience and increasing the chances of conversion.
Moreover, the Amazon affiliate program provides comprehensive reporting and analytics features. Affiliates can track their clicks, impressions, and earnings in real-time through a user-friendly dashboard. This data-driven approach allows affiliates to gain insights into their performance, identify successful campaigns, and optimize their strategies for maximum results.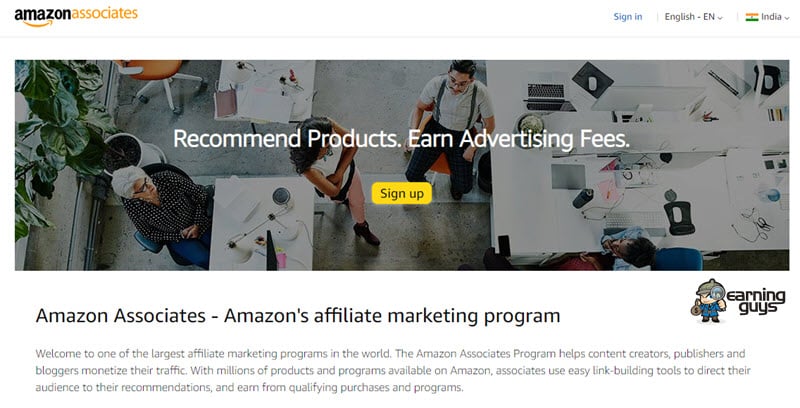 vCommission is my favorite Indian affiliate network. You will find almost all popular affiliate offers with them. You will find a lot of CPA, CPI, CPC, and CPS offers. They pay on time directly to your Bank account. vCommission was established in 2008 and is now a top Indian affiliate network.
vCommission has over 17000 affiliates and has become a leading affiliate network in India. It has plenty of offers on CPA, CPI, CPC, and CPS, together with many popular affiliate offers. vCommission has been a top Indian affiliate network for many years.
It has worked with all the leading companies, which include names such as Airtel, Flipkart, eBay, Amazon, Domino's, Asian Paints, P & G, and many others.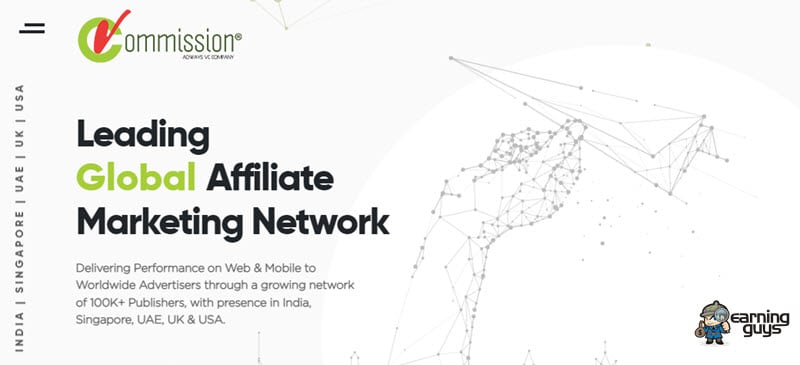 Cuelinks is another very popular Indian Affiliate Network. It allows you to control your content completely and derive maximum monetary value. Cuelinks offers a very powerful platform for monetizing your content better. Cuelinks offers detailed insights into clicks, EPC, and Conversion Rates from various merchants for payouts.
You must install the Cuelinks JavaScript code to monetize your content with affiliate links.
How it works:
Suppose you have written an article on iPhone 8S cases and published it. Cuelinks will automatically pick the keyword "iPhone 8S case" and link it to the Amazon product page using its affiliate link. Now, when a person goes on to buy via this link, you make a good commission.
Cuelinks has brought a plugin for WordPress users that can ease your job. Cuelinks brings you over 400 advertisers with thousands of products and interesting offers. So, the scope of monetization is quite high.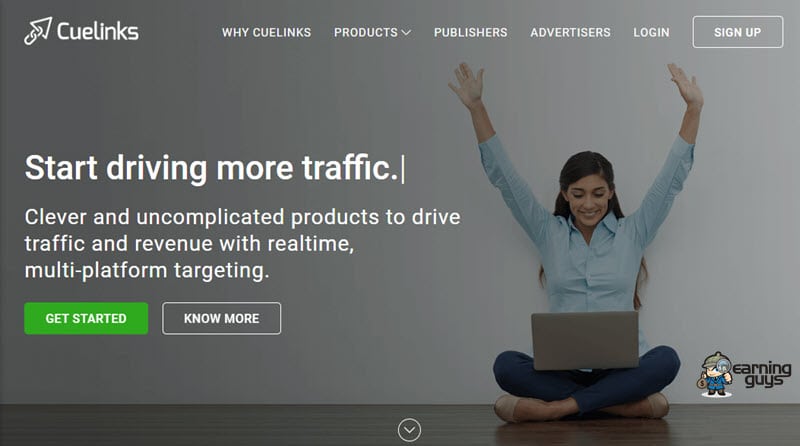 Hostinger is a reputable web hosting provider and offers reliable and affordable web hosting services to individuals and businesses. As an affiliate, you can sign up for free and access promotional materials, including banners, links, and exclusive discounts, to attract potential customers.
Hostinger provides a user-friendly affiliate dashboard where you can track your referrals, monitor your earnings, and access valuable resources to maximize your marketing efforts. With competitive commission rates and a trusted brand reputation, the Hostinger affiliate program presents an exciting opportunity to generate passive income by promoting reliable hosting services to a global audience.
Today every business needs a website, and they need a hosting provider. Affiliates can use this opportunity to promote Hosting offers to people and businesses and earn good commissions.
Hostinger is available in many countries, and India is one of them. You can promote their hosting offers in INR, and visitors will land on an India-specific page.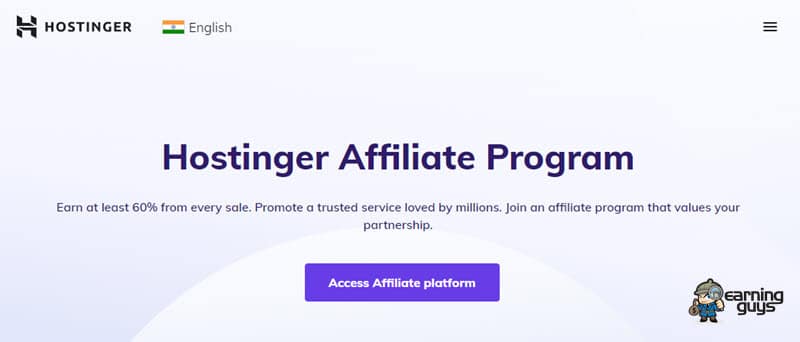 The Admitad affiliate network is a German-based affiliate network launched in India in 2015. Admitad offers Cost per Action (CPA) affiliate programs, helping advertisers get reliable sources of sales and publishers with new business models for monetizing traffic.
With Admitad, advertisers gain new customers and need to pay only when they get results. Publishers get a range of innovative products as well as global services for the monetization of their traffic. They are currently working with over a thousand leading advertising brands, and their affiliate network has grown to over 460,000 active publishers. Publishers get great offers, high conversion rates, and numerous attractive advertiser deals. Indian publishers can also promote global campaigns. Their payment cycle is of 7-10 days means much fast payment than other networks.
Admitad has its in-house technology platform, which other Indian affiliate networks don't have. Admitad offers unique stats and analytics tools so that publishers can improve their conversion rate and get an opportunity to boost their revenue.
Advertisers get the maximum coverage for their target audience. They can set their commission fee and evaluate the efficiency of the CPA Channel offered by Admitad. It's innovating the way of CPA Affiliate Marketing. Although Admitad is relatively new in India, it has gained expertise in the key aspects of CPA Affiliate Marketing. They are doing business with companies like 1mg, Flinto Box, Emirates, Decathlon, Bewakoof, etc. So, you can expect a lot from Admitad India.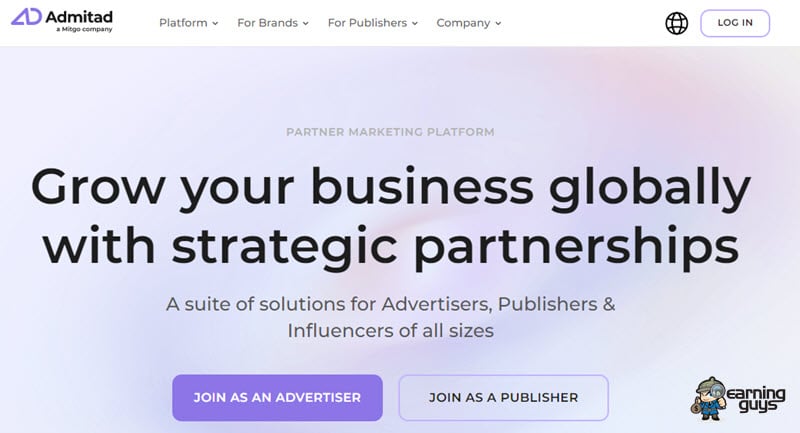 iCubesWire is a product of Quotient Four Technologies headquartered in Bangalore. iCubesWire is one of the country's best affiliate networks and the fastest-growing affiliate network in India.
One can find plenty of CPS and CPA affiliate offers from reputed brands like Flipkart, Amazon, etc. They pay between net-30 to 60 days. They offer deep linking, coupons, and offers for various programs.
It has built up a network of more than 15000 publishers across various companies such as Amazon, Flipkart, Dominos, McDonald's, Go Air, Qatar Airways, Axis Bank, and much more.
It also offers mobile marketing services such as SMS marketing, OEMs, app installation campaign for iOS, and Android, innovative mobile solutions, and much more.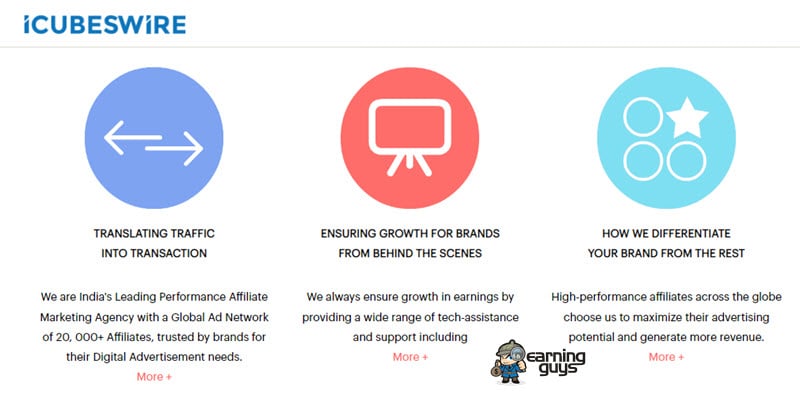 CJ Affiliate is a well-known global affiliate marketing network specializing in pay-for-performance programs, thereby driving business results worldwide. The CJ Network proves the best way to reach millions of online consumers daily by fostering a productive partnership between advertisers and publishers.
Moreover, CJ Network is also good for Indian Affiliate marketers. There are over 3000 advertisers in its network. It's best for monetizing website traffic, driving sales, or finding customers.
It's a rewarding affiliate network for both advertisers and publishers, allowing advertisers to drive more sales and offering publishers the opportunity to make a good amount of money through their websites.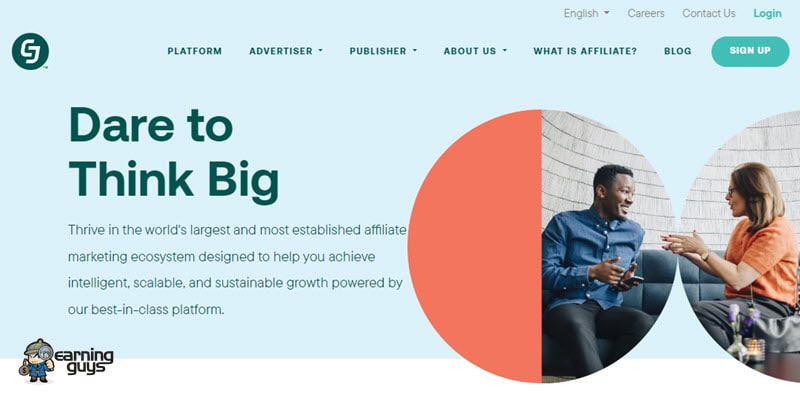 ClickBank, an e-commerce platform and affiliate marketplace, acts as a bridge between the end customer, the product owner, and the affiliate marketer, facilitating seamless online transactions by connecting all parties involved and providing the necessary infrastructure.
With its comprehensive infrastructure, ClickBank enables smooth and secure online transactions. It provides a reliable platform for product owners to showcase their offerings and for affiliate marketers to promote and earn commissions through effective marketing strategies. ClickBank's reputation and extensive network make it a trusted hub for digital entrepreneurs seeking to expand their reach and maximize their online business potential.
For product owners, ClickBank allows them to showcase and sell their products to a vast audience of potential buyers. Meanwhile, affiliate marketers can leverage ClickBank's affiliate program to promote these products and earn commissions on successful sales. With its trusted reputation and extensive network, ClickBank has become a go-to platform for individuals and businesses looking to monetize their online presence effectively.
On ClickBank, affiliates can find a wide variety of digital products which can be sold to international audiences. So it doesn't matter which part of the world you live you can promote affiliate offerings anywhere.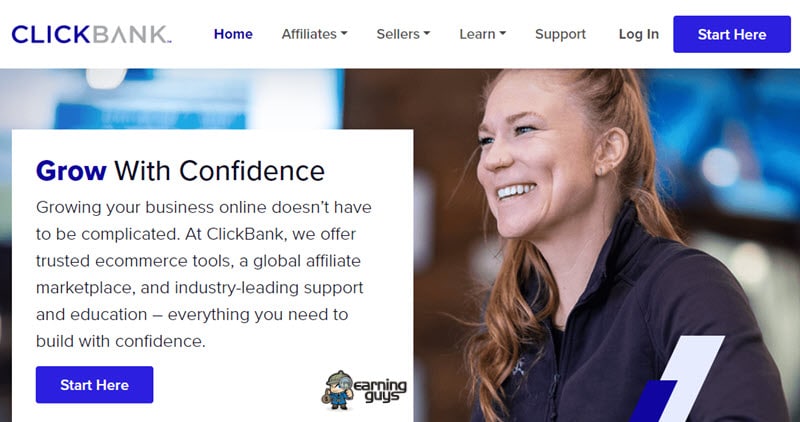 Optimise is a well-known International Performance Marketing Network. It has developed itself into a popular affiliate network in India. It provides plenty of Affiliates, Mobile, and Reward Solutions to numerous brands all across the globe. At Optimise, you have many CPA, CPS, and mobile offers to promote.
It is helping its partners, advertisers, and publishers to drive greater volume and value of sales, together with high marketing ROI. It backs on its market-leading technology, exceptional client service, innovation, and performance to provide world-class affiliate marketing solutions to the network of premium publishers.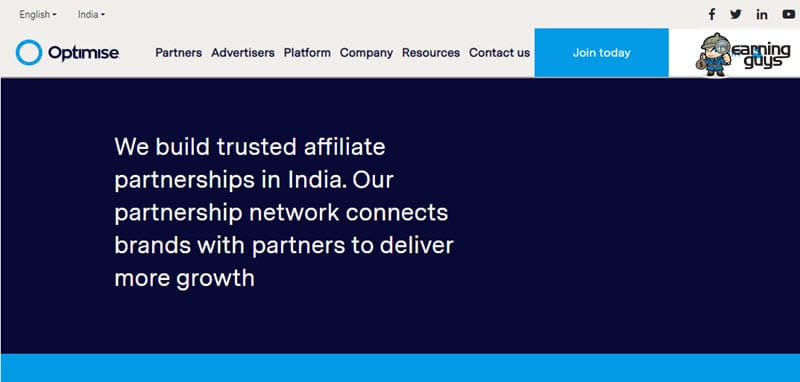 Impact.com is a leading affiliate network that offers opportunities for affiliates to maximize their online earning potential. One of the key advantages of joining the Impact affiliate network is the wide range of advertisers and brands available for promotion. In addition, Impact.com boasts an extensive network of reputable companies across various industries, providing affiliates with various products and services to promote.
Another significant benefit of the Impact affiliate network is its advanced tracking and reporting capabilities. The platform offers robust analytics tools that provide real-time insights into campaign performance, allowing affiliates to monitor their progress and optimize their strategies accordingly.
Moreover, the Impact affiliate network is renowned for its transparency and reliability. As a result, affiliates can trust that they will receive accurate and timely payments for their promotional efforts.
Impact.com offers a user-friendly interface and intuitive dashboard, making it easy for affiliates to navigate and manage their campaigns. In addition, the platform provides various marketing tools, including deep linking capabilities, creative assets, and customized tracking links, empowering affiliates to create compelling content and drive conversions effectively.
In conclusion, the Impact affiliate network offers many benefits for affiliates seeking to boost their online revenue. With a wide range of advertisers, advanced tracking and reporting capabilities, transparency, a user-friendly interface, and access to a supportive community, Impact.com provides a solid foundation for affiliates to thrive in the competitive affiliate marketing world. By joining Impact.com, affiliates can take their earning potential to new heights while enjoying a seamless and rewarding experience.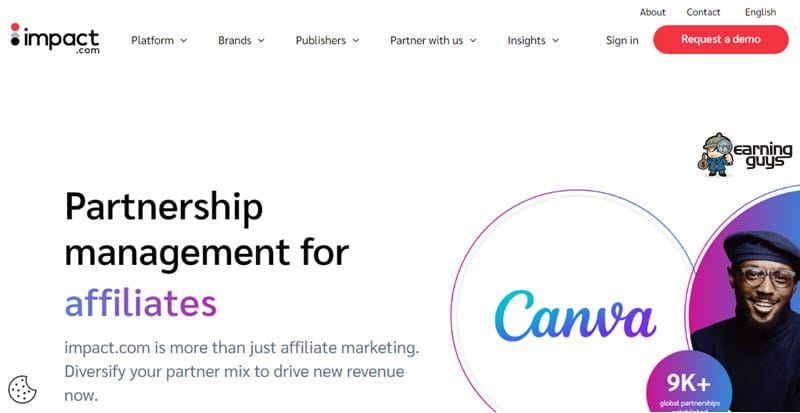 ShareASale has been a leading provider of performance marketing solutions for the past 16 years. It employs efficient and advanced technology to satisfy advertisers and publishers completely. It is a well-known Affiliate Network and goes on to provide plenty of international offers as well.
You can look forward to high-paying CPS and CPA offers. Its honest and fair business practices have made it a well-known name within the industry. It provides an advanced Affiliate Marketing Platform and backs it up with superior customer service. For Indian publishers and partners, they pay directly into their bank accounts.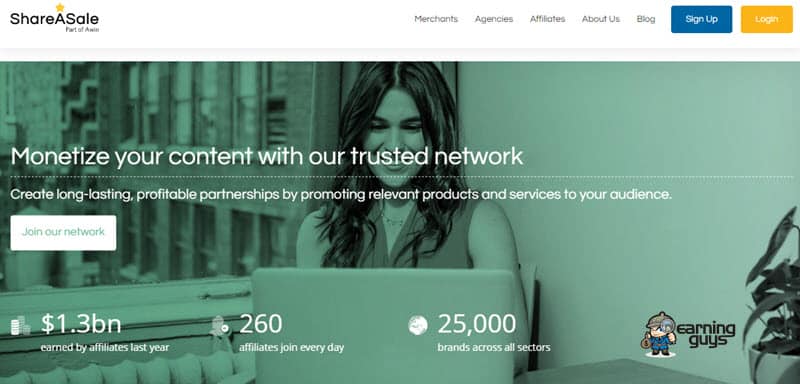 As you know, Flipkart is one of the top shopping sites in India; they also offer an in-house affiliate program. The benefit of Joining Flipkart's in-house affiliate program is that you earn good commissions and many affiliate tools for promoting Flipkart products.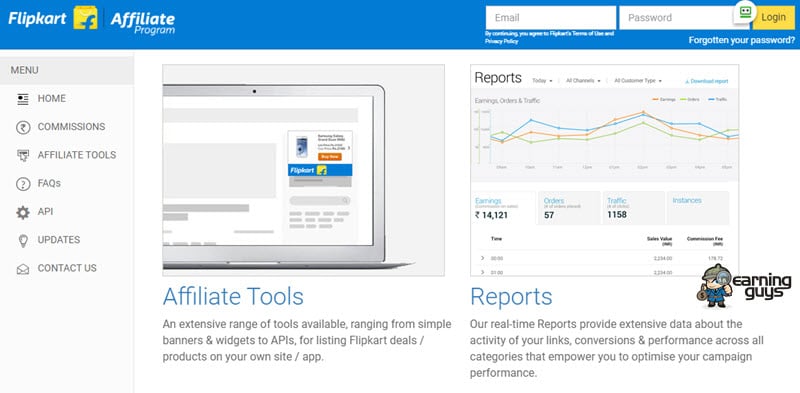 BharatMatrimony is one of the leading matrimony brands in the country. You can advertise BharatMatrimony on your website and can start earning from its Affiliate Program for India. You can choose from various advertising tools, such as banners, text links, search widgets, RSS feeds, etc.
The best thing is that it requires no investment from your end. You get the opportunity to advertise BharatMatrimony and its 15 regional domains, getting paid for every valid profile registered through your site.
It offers the monthly release of payments. You get exclusive report access for tracking your earnings. You can get as much as 25% of the commission for every paid membership.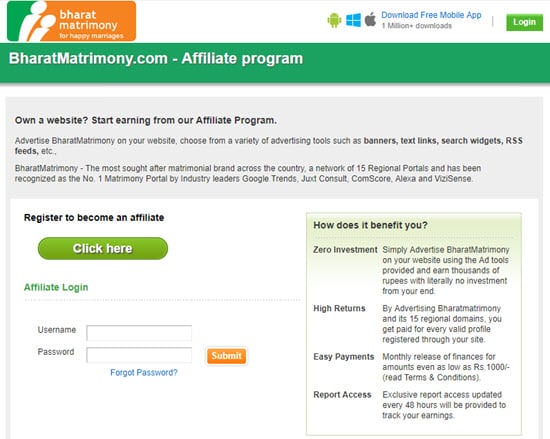 Bigrock is a leading domain & hosting seller in India. They have an affiliate program for India and offer high commission payouts. The affiliate program has a lengthy portfolio of products. For example, you can sell any Bigrock products and services – Domain Name Registration, Digital Certificates, Email Hosting, Website Hosting, and DIY Website Builder Tool.
So, you can use your affiliate link and sell a domain, web, or email hosting to your readers (visitors). You can sell one or more offers to your readers and make more commissions. A Sign up with Bigrock can lead you to earn big commissions. Making money with the Bigrock affiliate program essentially requires three simple steps: sign up first, refer to customers, and start making money. It is especially suitable for designers and bloggers interested in web hosting.
Once you sign up with Bigrock, you will receive a unique URL. Then, you can use your website and start making commissions by selling the products and services of Bigrock. There is no limit to the amount that you can make with Bigrock.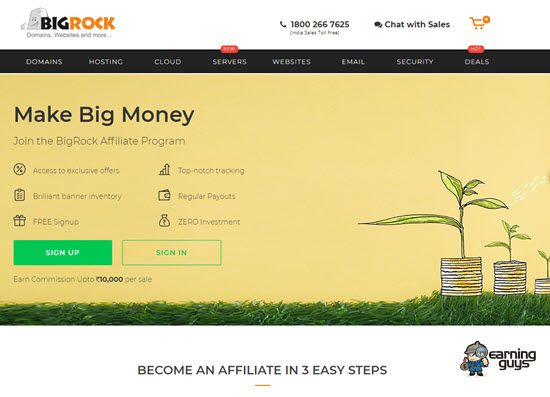 ResellerClub happens to be one of the leading reseller hosting companies in India. They have dished out ResellerClub Indian Affiliate Program, which allows you to earn big commissions when you promote the largest reseller-oriented registrars recognized globally. Being a ResellerClub affiliate, you can track every of your sale.
You can earn a minimum of Rs. 2000 per referral or a maximum of Rs. 8000 per referral. You get the tracking cookie on the last click basis, valid for 60 days. As you go on to sign up, the dashboard with the affiliate panel gives out clear information about Sales, Commission, and other related information at a glance.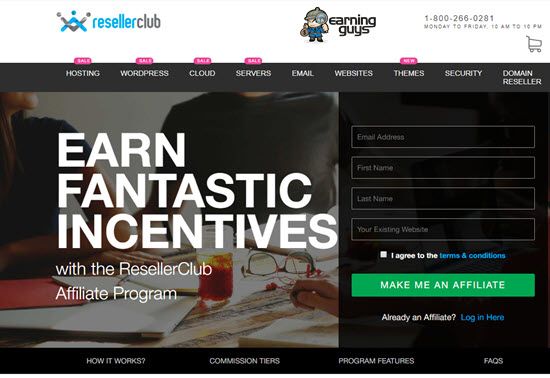 Hope you liked this list of Indian Affiliate Programs and Networks; please don't forget to share this post with your friends on social networks.